Autonomous - a word used 38 times in the 484 paged pdf file of the controversial National Educational Policy has stirred up a storm thanks to a tweet by International musician from India, A.R. Rahman. The double Oscar and Grammy winning composer sent out a cryptic message by tweeting out the Cambridge Dictionary definition of 'autonomous' and people now believe that it has something to do with NEP's mandatory Hindi imposition in schools of non-Hindi speaking states, Tamil Nadu included.
AUTONOMOUS | meaning in the Cambridge English Dictionary https://t.co/DL8sYYJqgX

— A.R.Rahman (@arrahman) June 4, 2019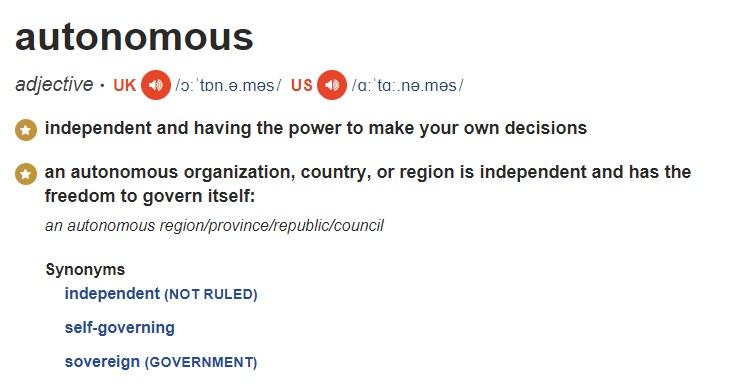 Though the line stating the mandate of Hindi being compulsory has now been removed, NEP's revised draft says that the state boards can decide what language they want for NEP's three-language policy (meaning students have to learn a third language other than English and their native language).
அழகிய தீர்வு 🌹🇮🇳 "தமிழகத்தில் இந்தி கட்டாயமல்ல... திருத்தப்பட்டது வரைவு!"

— A.R.Rahman (@arrahman) June 3, 2019
Also, two of the committee members who submitted the original NEP draft have raised objections to the mandate being revised and Hindi being dropped without their approval.
Tamizh is spreading in Punjab 😀 https://t.co/VU9q17c9e5

— A.R.Rahman (@arrahman) June 2, 2019
Earlier, Rahman who has never missed a chance to flaunt his Tamil identity had tweeted against Hindi imposition and welcomed the decision to having it removed. His cryptic tweet post the revised NEP has left an open end for people to speculate what it could mean.
Sir u are very gutsy... Message to central government 🤣😆😁😁😁😁🙌🙌🙌👌👌👍👍👍👍

— prabhakaran (@prabhatheaviat1) June 4, 2019
This is what he meant🙌😎 pic.twitter.com/CW5hZ6YJDV

— Light (@Light22733791) June 4, 2019
State autonomous is good for the federal structure like india. If state gets autonomous means then blame game between centre and state would reduce.

— Vignesh_STR (@vigneshram46) June 4, 2019
Not hidden direct punch...

— Mackarius (@bombaytamilan) June 4, 2019
Sir is on troll mode 😂 Loving it ♥ 😍

This is for recent education draft 👏

— Aravindh Ram (@aravindhram) June 4, 2019
Namba mudila maha Prabhu .. kastama iruku .. oru vela this sanghis arr ah ethachu black mail panrangalanu..

— Vijay D (@veejaydhanakodi) June 4, 2019
Nesamani - Central Government
Krishnamoorthy - AR Rahman
ARR's Tweet - Suthiyal

— Contractor Surya Born To Win (@Surya_BornToWin) June 4, 2019
மாநில சுயாட்சி 👌👏😍🤝

— Tamizhan Memes™28.3K (@TamizhanTrends) June 4, 2019
UN Article - 99 -A

Every National Community deserve their own country it's called Self Determination Rights

🙌

— சு.சாமி அட்மின் (@suswamyadmi) June 4, 2019
GN🎶 (@GaneshDGN) June 4, 2019
Avar Hindi imposition TN la illa nu tweet potarula...adhanala avara Anti Indian nu soldranunga Sila porambokunga😣😣

— 🎶Ganesh DGN🎶 (@GaneshDGN) June 4, 2019


-------------------------------------------------------------------------------------------------------
Also Read: https://www.moviecrow.com/News/23279/ayushmann-khurrana-speaks-against-hindi-imposition