In a movie towards saving Delta from the recently incurred damages, team Kaatrin Mozhi has announced that starting Nov 20, 2018, Rs. 2 per movie ticket of their film is being set aside to be donated towards the Gaja cyclone relief. In an official statement, producer Dhananjayan had said,
"A huge thanks to the Tamil people for celebrating Kaatrin Mozhi as a good family film. At this time, by watching Kaatrin Mozhi you can extend help to people from the Delta region, who are affected due the Gaja cyclone.
Starting today (Nov 20, 2018), Rs. 2 from the producers' share of each Kaatrin Mozhi ticket sold will be donated to the Tamil Nadu Chief Minister's Public Relief Fund (CMPRF).
Let us all extend out helping hands to the people affected to the best of our abilities."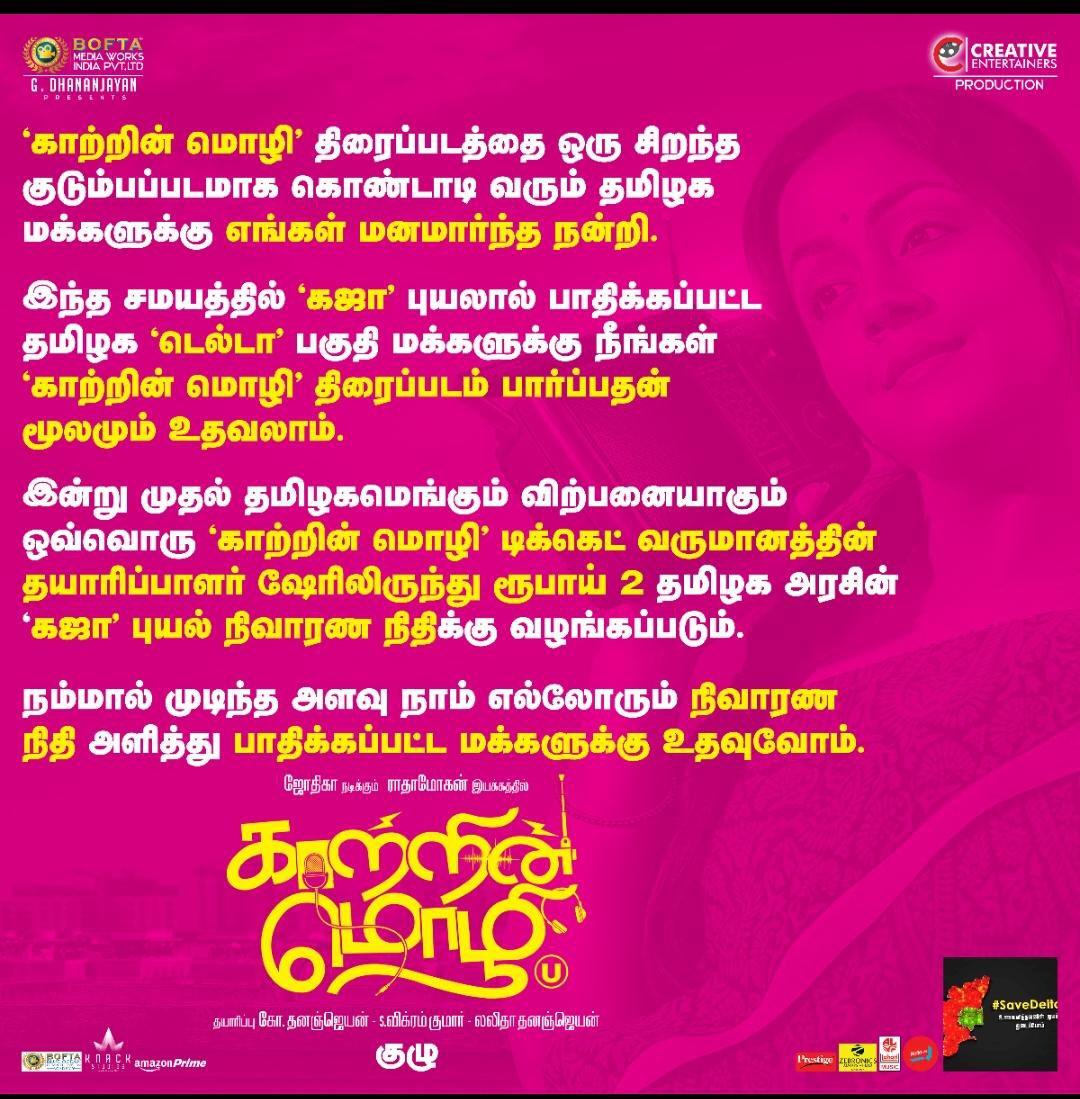 Meanwhile, Vijayakanth's DMDK has announced Rs 1 crore while the Tamil Nadu government itself has released Rs. 1,000 crore from the State Disaster Response Fund to the cyclone affected districts of Tamil Nadu.
Cyclone Gaja, which hit on November 16, 2018 caused extensive damage including 46 lives and leaving more than 2.5 lakh people displaced from their houses. Several people from the Tamil Film industry have been donating generously (details here and here) towards relief activities in the said districts.