Even before Leo was revealed as the title of Thalapathy 67, actor Vijay's 67th film, fans had found hints of the cinematic universe that director Lokesh Kanagaraj has created with his films Kaithi (2019) and Vikram (2022). The title reveal promo video and the track Bloody Sweet that came with it, seems to have further solidified these Lokesh Cinematic Universe (LCU) hints.
In Kaithi, Karthi's Dilli character mentions of working for a bakery for 3 years while in prison. The Leo title reveal promo video showcases Vijay in a chocolate manufacturing setup. Netizens have concluded that the 'bakery' in question could very well be Vijay's candy outlet, since Adaikalam who works for the real 'ghost' drug lord of the LCU, identifies Dilli but doesn't reveal how.
Kamal Haasan starrer Vikram revealed that the 'ghost' who is a drug mafia being hunted in Kaithi and Vikram, was Rolex played by Suriya. An ingredient found in the drugs he supplied was Erythroxylum, which is obtained from Erythroxylum coca; This plant is very similar in anatomy to Theobroma cacao - the one that provides chocolate. Most often than not, the cocaine producing coca and the chocolate producing cacao are cultivated in the same region by its trade farmers.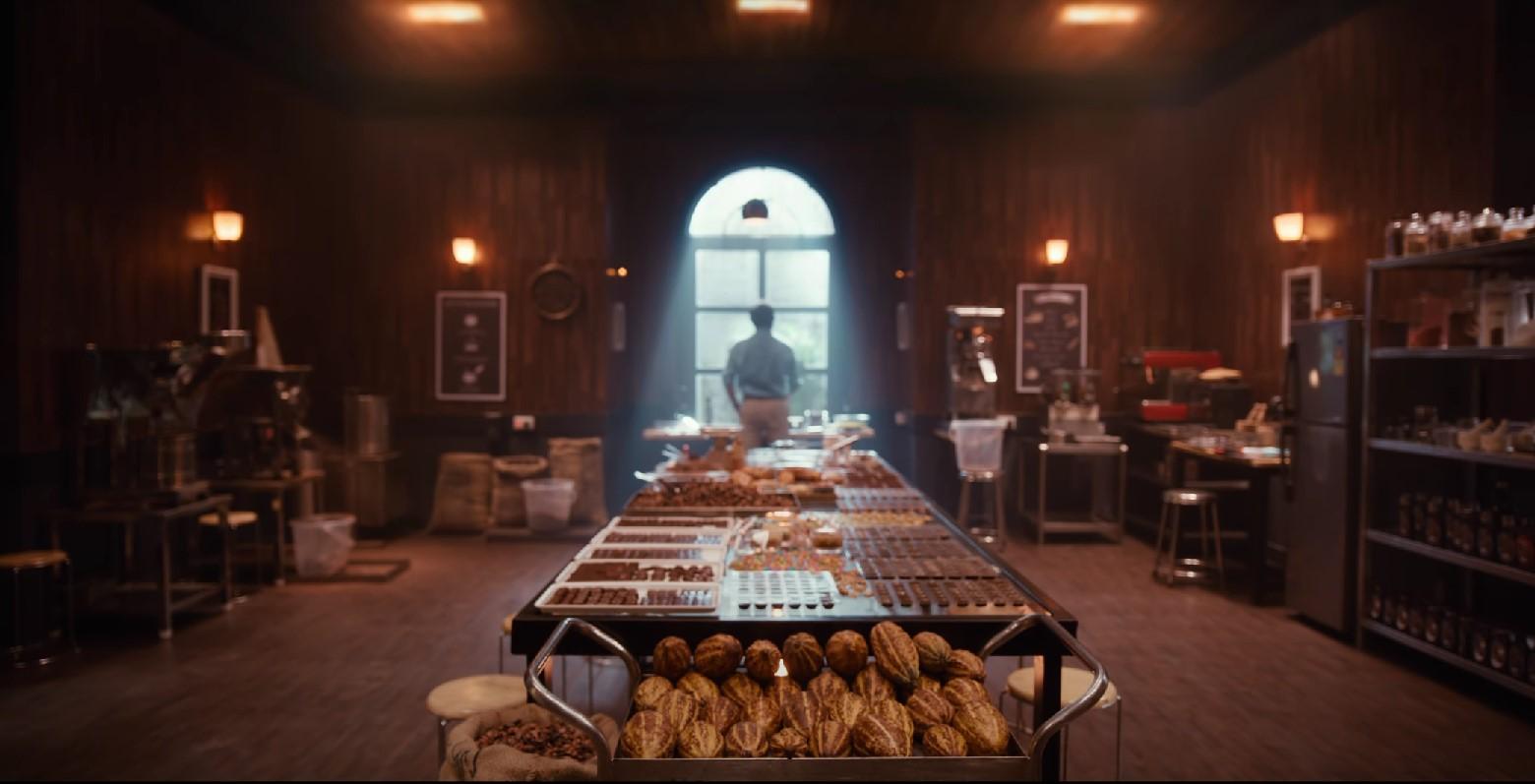 Leo promo video further showcases groups of masked-men-in-black travelling towards Vijay, the big cocoa connoisseur. In Vikram, Kamal Haasan leads these masked vigilantes to hunt down the drug mafia, and dons a similar attire himself. All this put together has lead to presumptions that Vijay plays a grey shaded character in Leo, and that he might be the 'ghost', the good men of Kaithi and Vikram got to before ending up on the real one.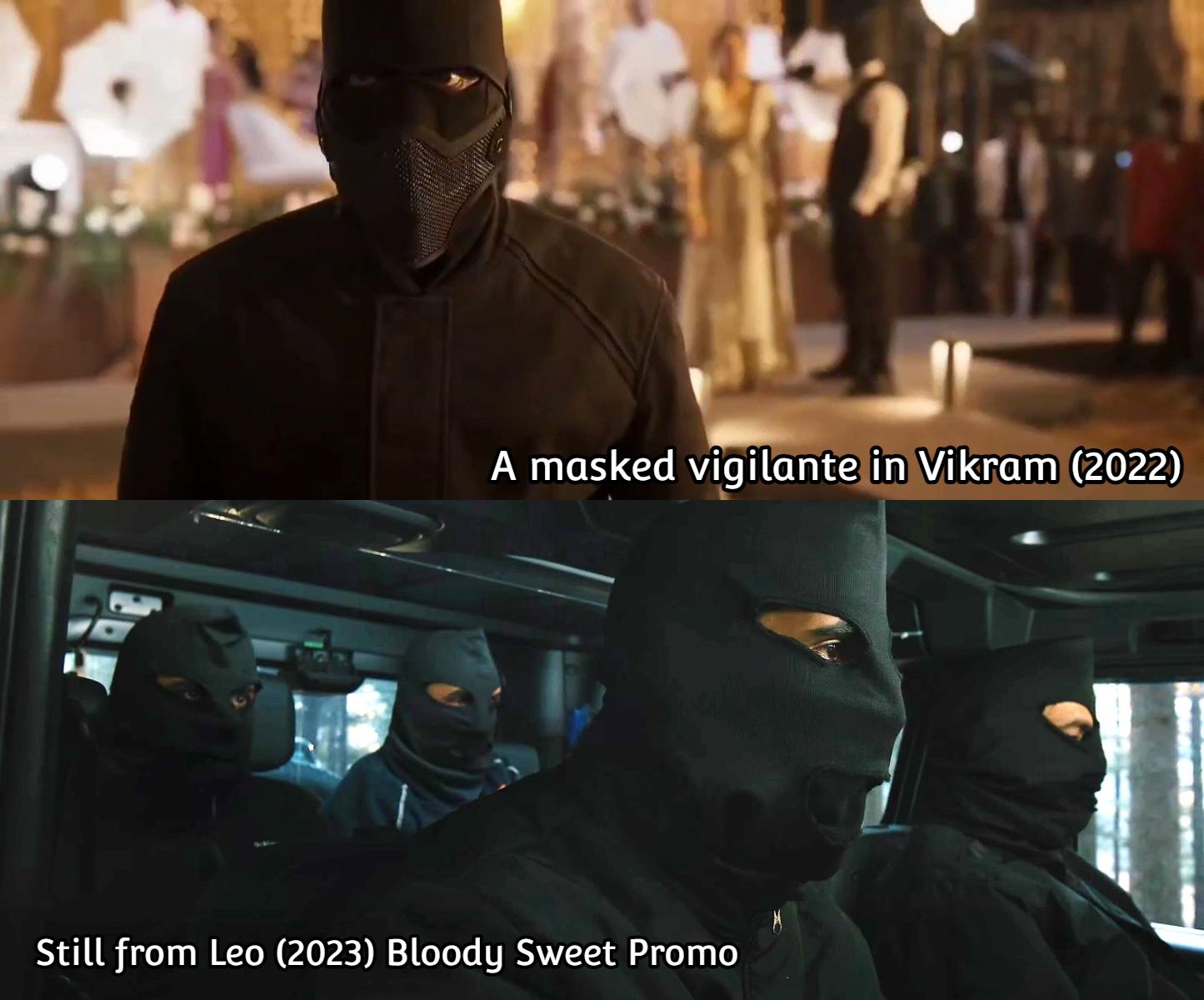 Further solidifying this case is the eagle that flies over the suvs of these masked men; 'The Eagle is coming' was what that played for Kamal Haasan's masked character in Vikram. The line is from an all English Vikram song called Once Upon A Time, with lyrics by Heisenberg. The song also had the lines, "There lived a ghost, He is known to be the killer, feared the most".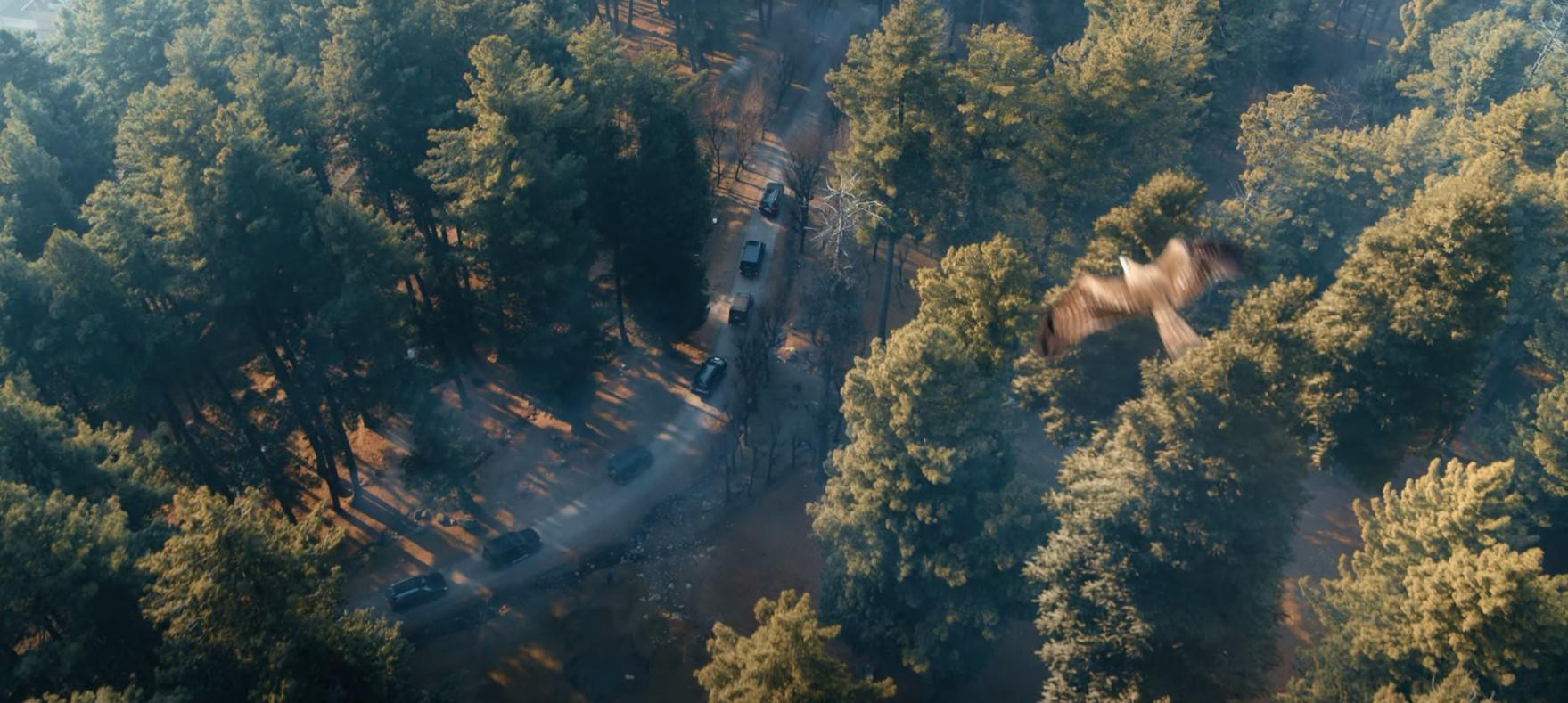 This was believed to be about Kamal Haasan's dead character in Vikram. However with all the current Leo connections, it might as well be about the 'ghost' that these masked men get to in the Vijay starrer, before landing on Suriya's character in Vikram. [Leo too has an all-English track called Bloody Sweet, penned by Heisenberg].
Actor George Maryan who played Napoleon in Kaithi, and actress Vasanthi who played agent Tina in Vikram are part of the Vijay starrer Leo. Tina dies in Vikram, confirming that Leo takes place before the events of the Kamal Haasan starrer. Napoleon is shown as a transfer from Tirunelveli who ends up displaying courage above his pay-grade in Kaithi. Between the Karthi and George Maryan connections, the timeline between Leo and Kaithi is what keeping fans on the edge at this point.