Etharkkum Thunindhavan (ET) starring Suriya in the lead is a Sun Pictures production that released in theaters on March 10, 2022. The movie is now all set to make its digital premiere on Netflix and Sun Nxt OTT platforms and April 7, 2022 has been officially confirmed as ET's OTT release date.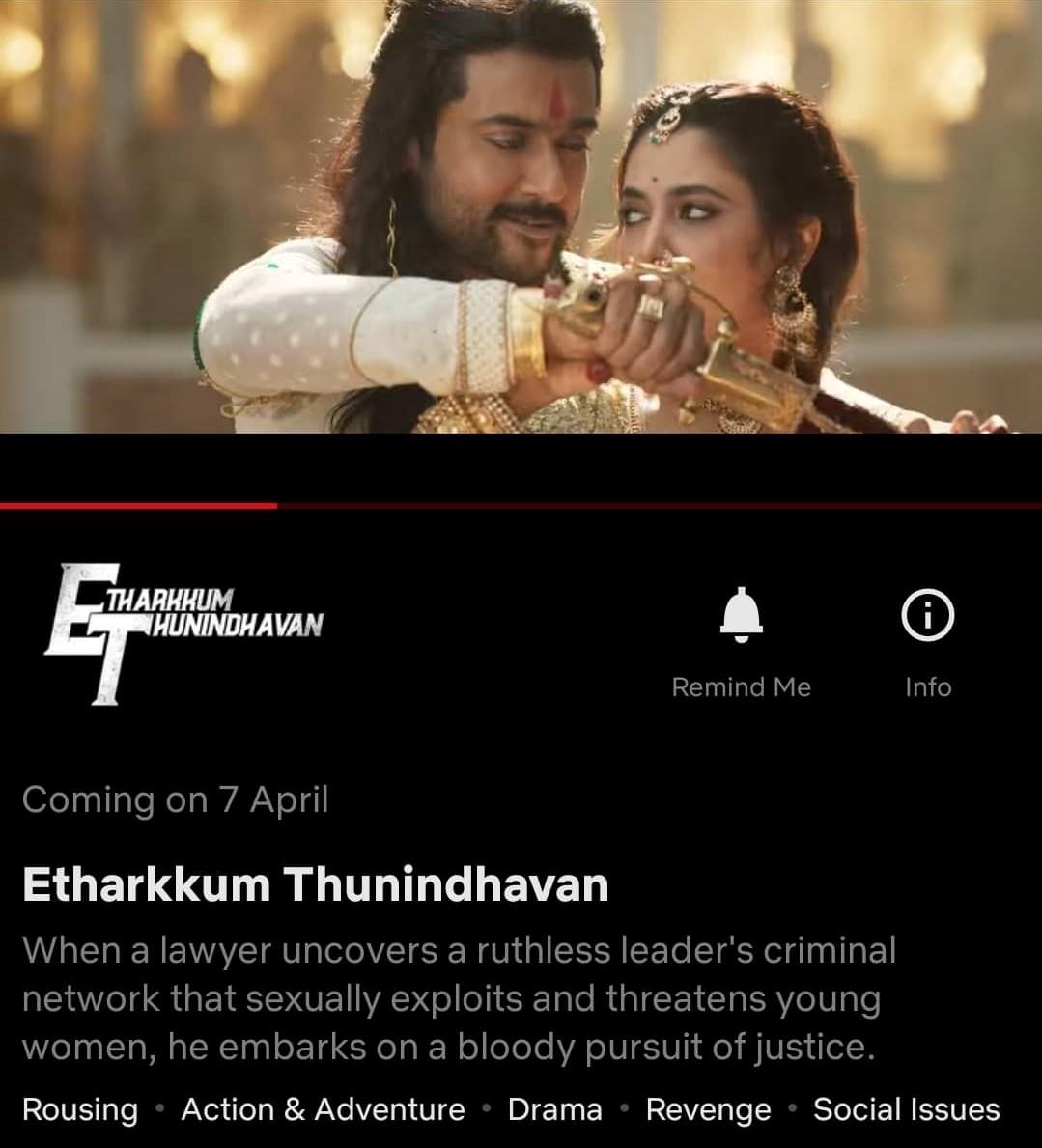 ET will be available to stream in Tamil, Telugu, Hindi, Kannada and Malayalam languages. The Pandiraj directed movie follows the bloody pursuit of a lawyer in uncovering a ruthless criminal's network, that engages in sexually exploiting and threatening young women.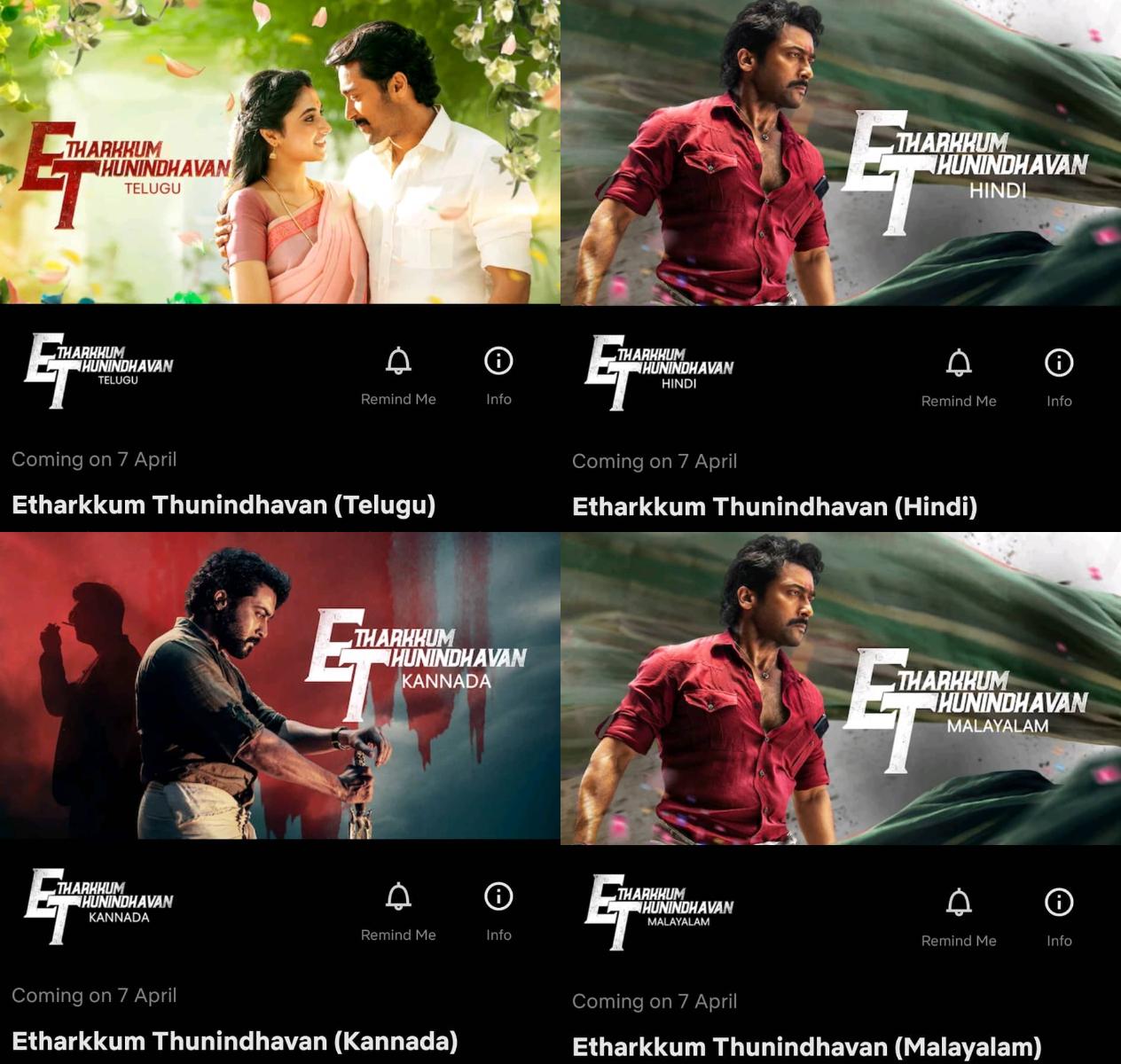 The U/A certified film comes with a run-time of 2 hours 28 minutes and also stars Priyanka Mohan, Vinay Rai, Sathyaraj, Saranya Ponvannan among others.