Since the outbreak of 2019-2020 Coronavirus pandemic, several people have been revisited the 2011 Hollywood movie Contagion (Matt Damon, Gwyneth Paltrow, Jude Law, Kate Winslet), as it's plotline is extremely similar to the current world situation - A China based bat virus spreading like wildfire and infecting, killing the world's population.
The Tamil movie audience was also quick to recollect that a virus being suspected to be a 'bio-weapon' with origins in China was also shown in 7aumArivu. interestingly some of Suriya's movies which are based on real-life incidents have had those actual events take place once again post the release of the film and we decided to summarize them here for the readers.
1. 7aum Arivu (Virus Threat From China)
---
As mentioned earlier, the movie shows China waging a biological war against India by introducing a virus into a street dog; Genetics students who are aware of this development trace down the last living descendant of Bodhi Dharma, the 5th century Pallava King who was sent to China by his guru to stop a pandemic from spreading to the rest of the world.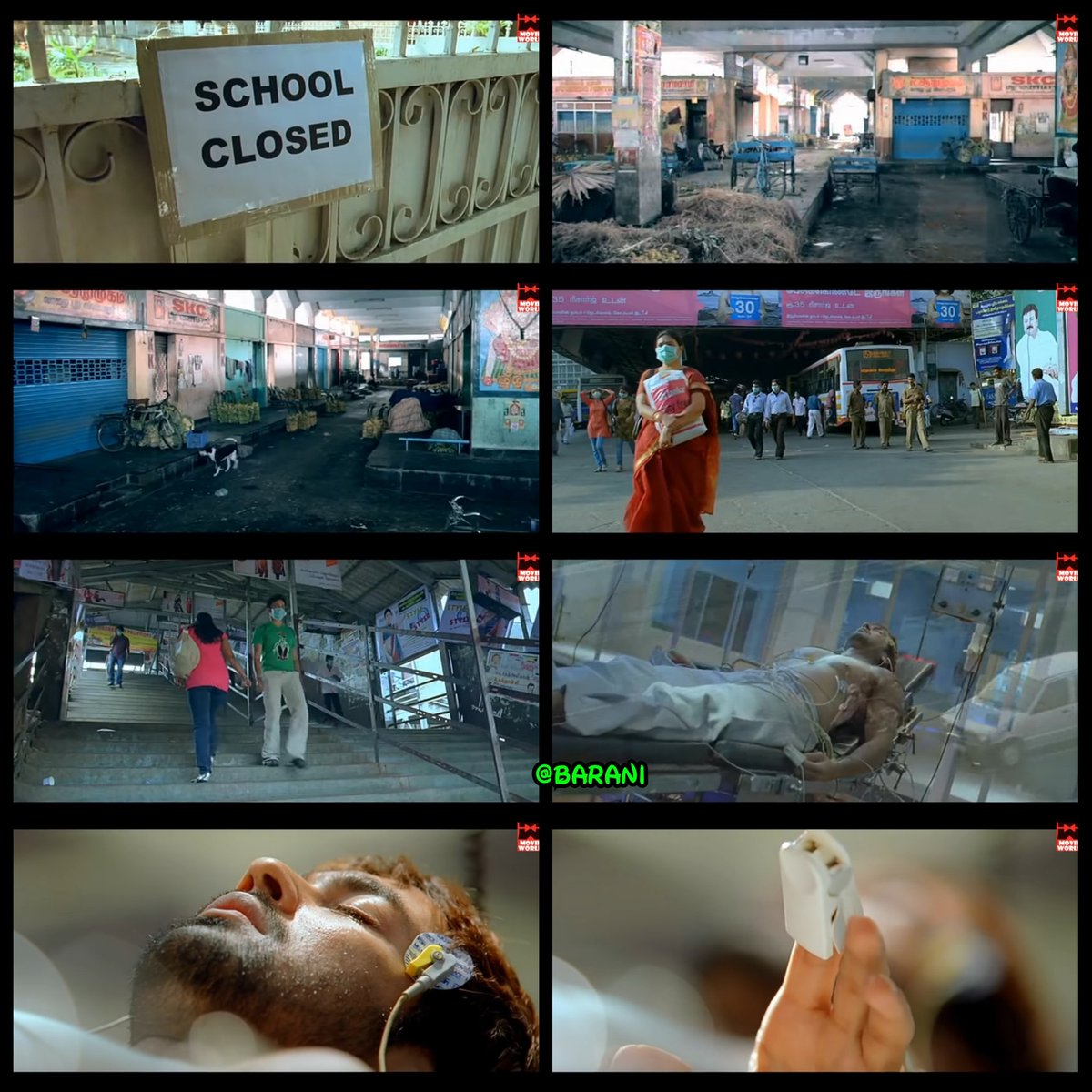 The plotline may not be exactly similar to the COVID-19 coronavirus outbreak but it being declared a pandemic and the fact that it was caused due to SARS-CoV-2, a virus from China is close enough to A.R. Murugadoss' story.

2. Kaappaan (Cauvery Delta, Locust Attack)
---
Two scenarios from this Suriya-K.V. Anand film has turned into reality even though one of them was already based on a real-life incident. In Kaappaan, the step-in Prime Minister announces that the Cauvery delta region in Tamil Nadu will be a 'Protected Agriculture Zone' and this became a reality post the movie's release when the Tamil Nadu CM declared the Cauvery delta districts to be of that status, protecting them from hydrocarbon explorations.

Mere months after Kaappaan's release, a deadly locust attack similar to the one shown in the movie wreaked havoc in Gujarat farms and interestingly India was facing such an attack after 15 years.
3. Maatraan (Gene-Edited Twins, Russian Doping Scandal)
---
Maatraan is another Suriya-K.V. Anand film which depicted incidents based on real-life, and had two scenarios repeat themselves in real life. In the movie Suriya plays dual roles of conjoined twins who are born that way because of their father's failed experiment of gene-editing. In 2019, a Chinese scientist named He Jiankui shocked the scientific community when he successfully (also illegally) performed gene-editing for reproductive purposes, resulting in world's first such babies who were also twins (girls).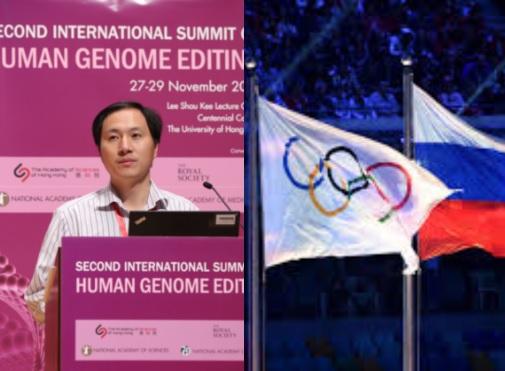 Suriya's scientist father in the movie also is shown helping the Russian Olympic Team with the help of a performance enhancer. Russia

which has been embroiled in doping scandals since 2015 was given a 4 year ban from all major sporting events in 2019 by the World Anti-Doping Agency (WADA). WADA also concluded that to showcase itself as a global sports power, Russia indulged in state-sponsored doping cover-ups and even doctored laboratory data for not getting caught (also shown in the movie).
4. Ayan
---
K.V. anand and Suriya clearly inspired this one as a Kerala youngster decided to smuggle gold under his wig inspired from Suriya's diamond-under-the-wig smuggling from Ayan climax.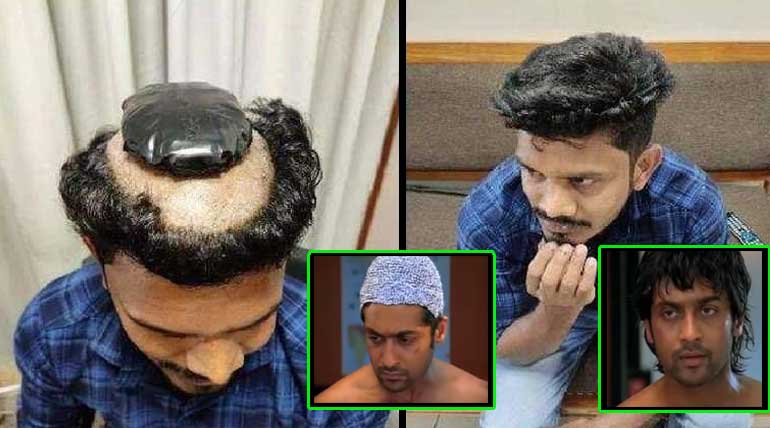 While the movie, Suriya reveals himself in real life the youngster was caught by India's efficient custom officers.