We had reported earlier that director Chimbu Devan has teamed up with Venkat Prabhu's Black Ticket Company and Trident Arts for a film, the title of which was revealed to be Kasadatabara. Interestingly, just like the 6 letters in the film's Tamil title, the movie which is close to completion has had 6 different technical teams work on it.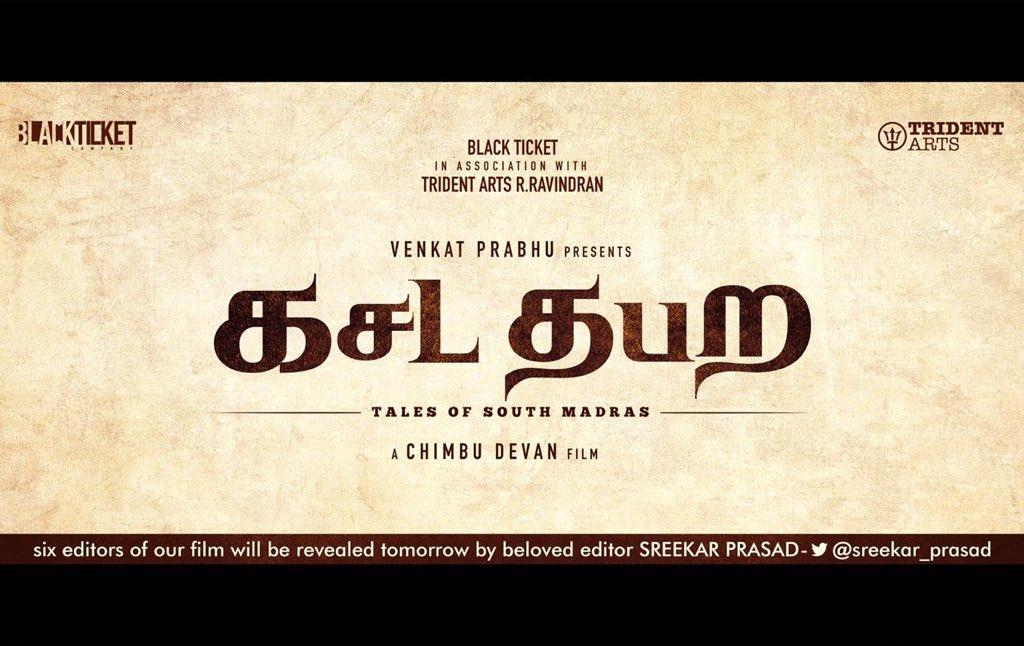 However, the movie is not an anthology but one story with six different portions. The editors who have worked on
Kasadarabara

,
which is touted to have tales of South Madras were revealed today and the names of cinematographers will be unveiled tomorrow.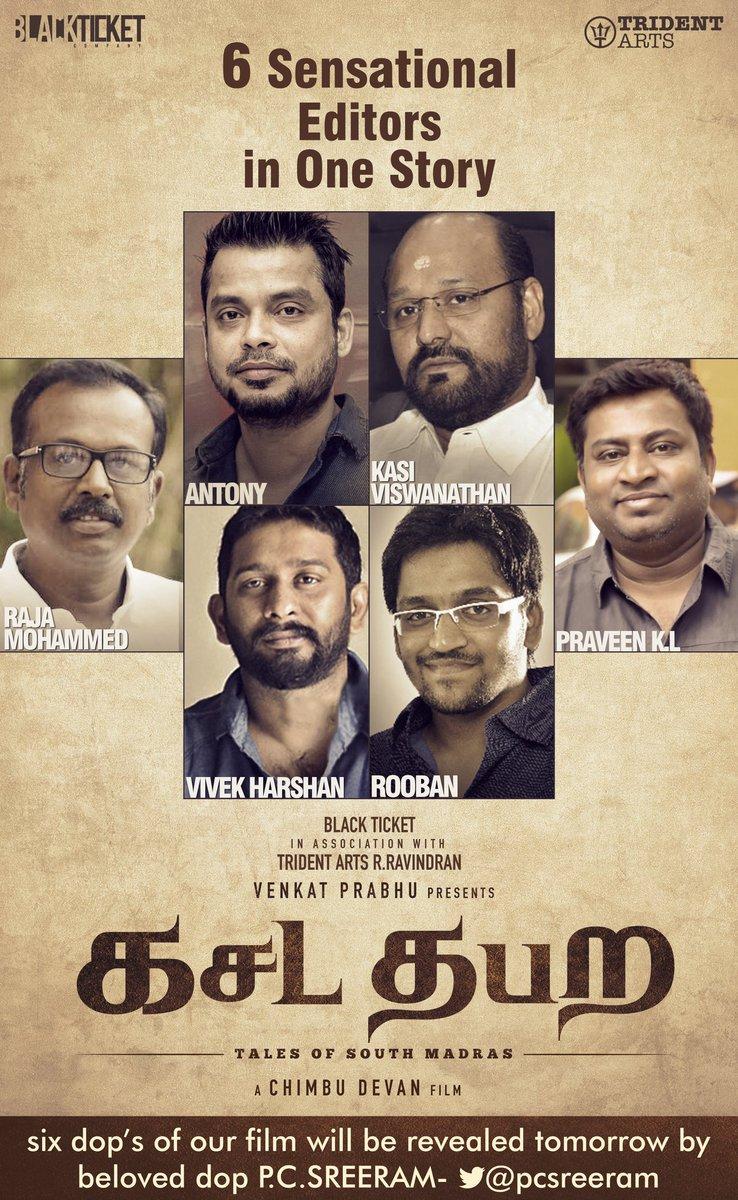 Reportedly, Kasadatabara is most likely to hit theater screens in July, 2019 and will have Kalaiarasan, Shiva, Venkat Prabhu and Harish Kalyan as a part of its cast.
-----------------------------------------------------------------------------------------------------------------------
// Update: May 22, 2019