The term digital skin grafting was unheard of in Indian cinema, until 2007. 14 years ago a Tamil movie titled Sivaji: The Boss made use of the said technology for the first time, vowing the Indian movie audience.
Sivaji: The Boss featured Tamil star actor Rajinikanth in the lead. In the movie, the girl he is wooing refuses his hand in marriage owing to his dark skin tone [Or atleast that is the reason she gives to stop him from pestering for marriage]. Sivaji, as a sign of his dedication towards her, tries all types of skin-lightening techniques in an extreme manner. The situation is depicted in a comic manner and in-comes the song Oru Koodai Sunlight.
Said to be the first such attempt in computer graphics in the world, the a part of the song's video showcases Rajinikanth as a white-skinned man. This was achieved by reshooting every single movement of Rajinikanth, with a white-skinned back-up dancer named Jacky. The graphics specialists then mapped Jacky's skin to Rajinikanth's image. This required them to scan 630 shots of Rajinikanth and another 630 shots of the female backup dancer in 4K resolution, and separate around 9000 scanned frames.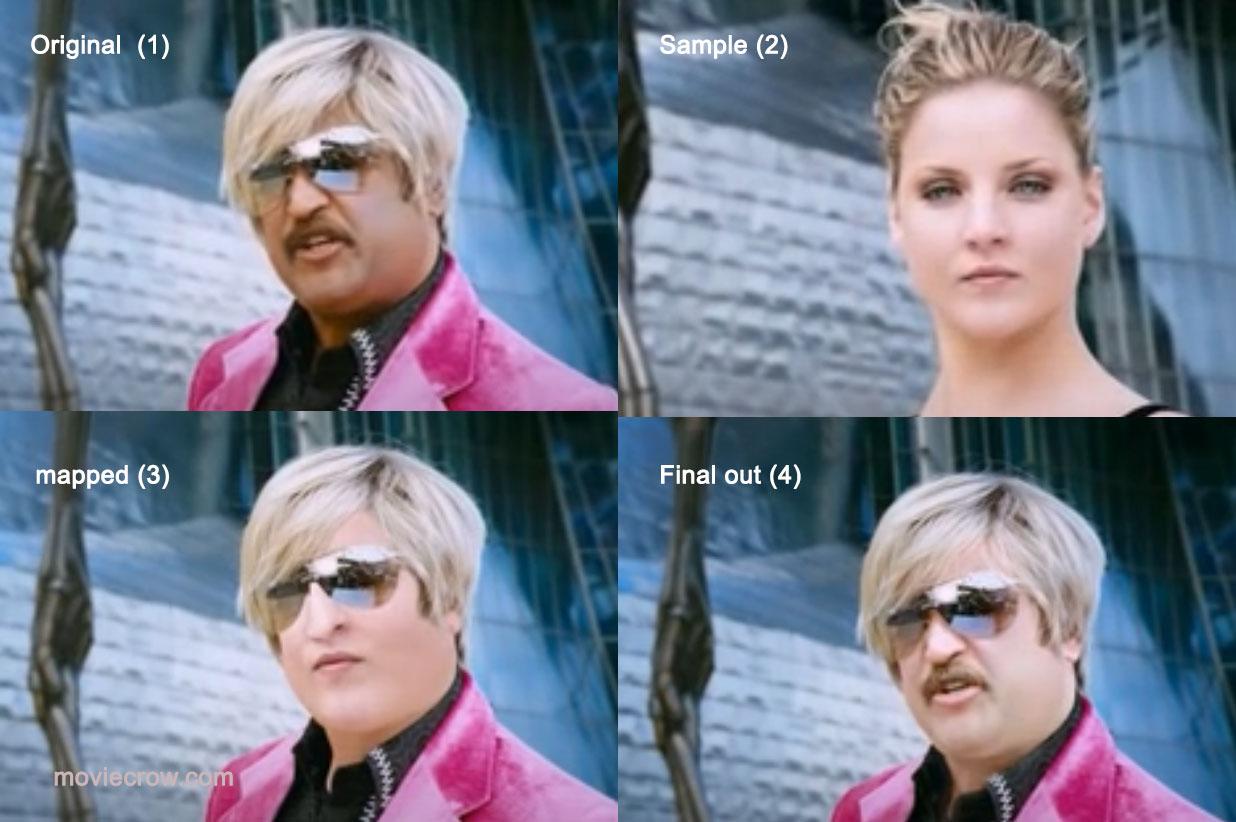 Director Shankar, cinematographer K.V. Anand (late), a Chennai based visual effects company called Indian Arts, make-up artist Banu and Eyeon digital fusion software are credited behind the success of this six and a half minute feat.