Actor Dhruv Vikram's actual debut was the Bala directed Varmaa, the original Tamil version of the Telugu hit movie Arjun Reddy. However, the makers entered a creative tiff after the project was complete and Varmaa never saw a theatrical release [Arjun Reddy was remade in Tamil with a completely different team and released in theaters as Adithya Varma in 2019].
Bala went on to release his directorial version through OTT platforms recently in overseas locations and now E4E, the producers of both Varmaa and Adithya Varma have announced that the film is available to stream in India.
#Varmaa is now live on Google Play Store! @GooglePlay https://t.co/LUNNlpAjN0@e4echennai @cvsarathi

— E4 Entertainment (@E4Emovies) October 13, 2020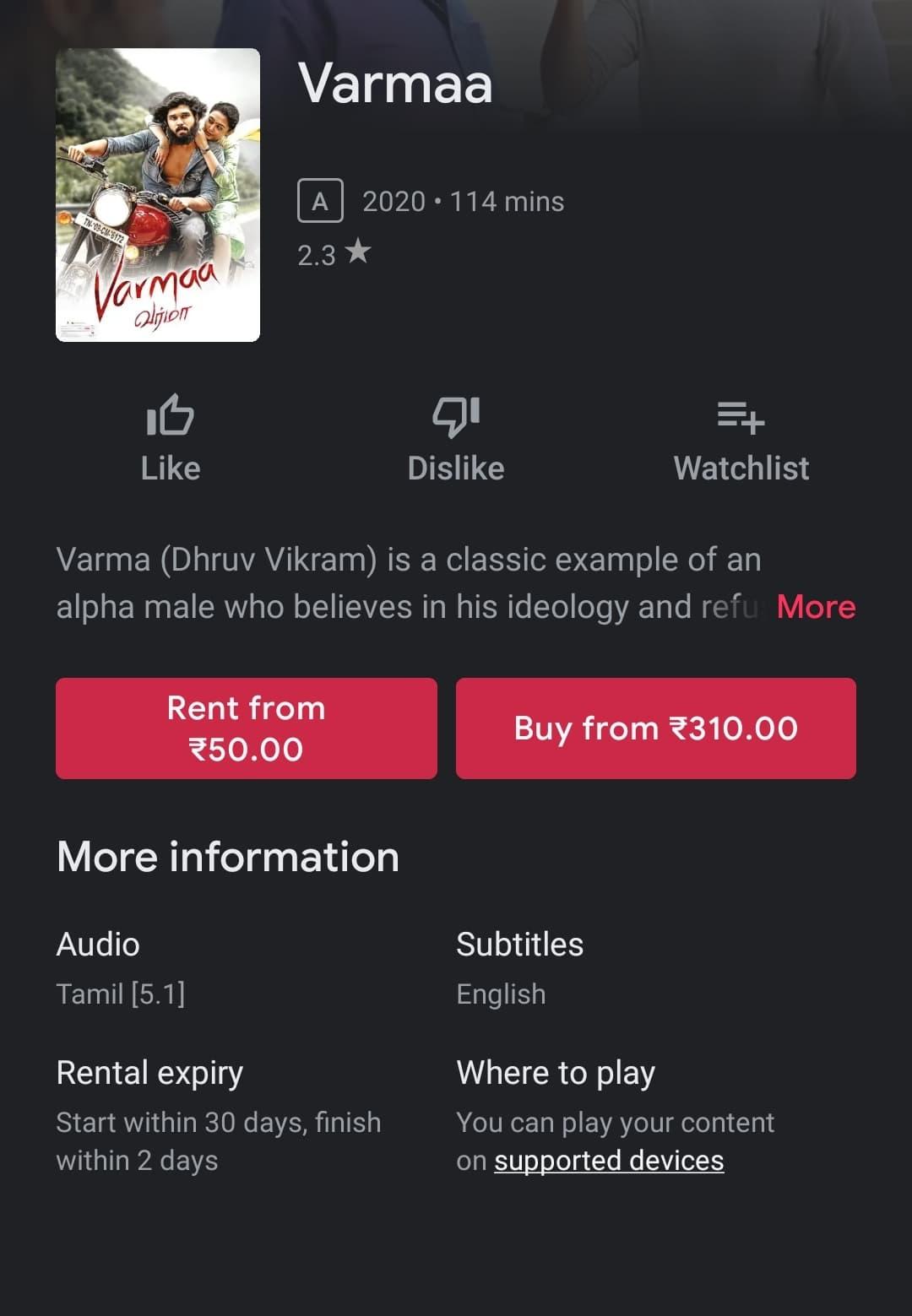 On Tuesday, Varmaa went live on Google Play and users can rent the film for as low as Rs. 50 or buy the movie for a price from Rs. 310. Catch MovieCrow's review of Bala directed Varmaa here.