In a statement to the media, producer Sashikanth's YNOTX announced that their company will be presenting Dhanush starrer Pakkiri, the Tamil version of his International film The Extraordinary Journey of the Fakir.
Pakkiri will be hitting theater screens on June 21, 2019 and alongside India, the movie will also be releasing in US, Canada, UK, Singapore, Malaysia, Bangladesh and Nepal on the same day.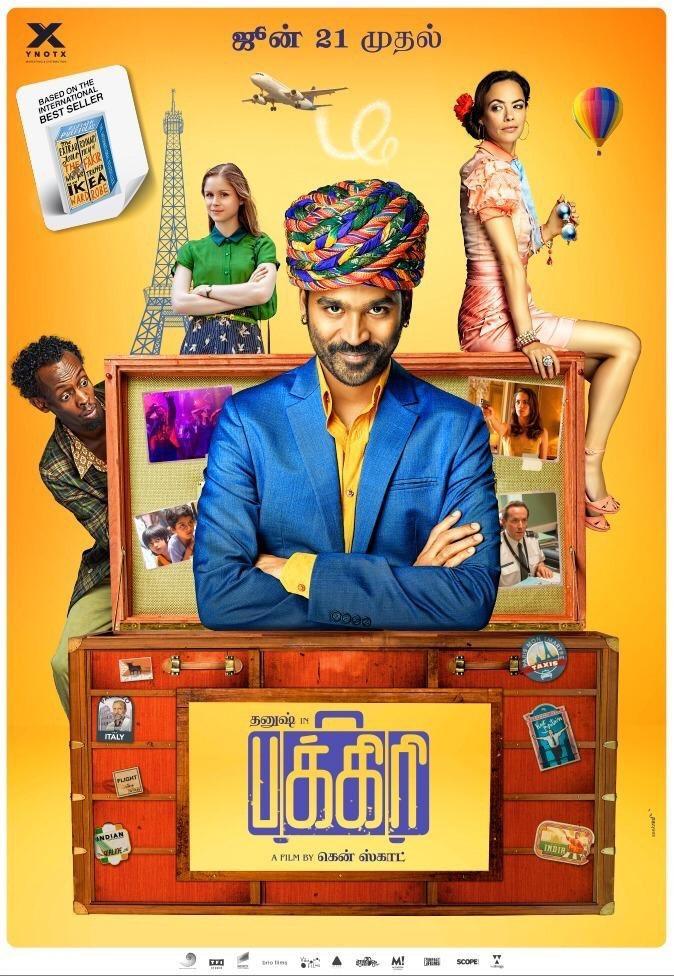 The Extraordinary Journey of the Fakir had earlier released in France in 2018 and talking about his movie director Ken Scott has said,



"..(the story) is a fable about chance, karma and free will. It is a cautionary tale about a young ambitious Indian boy that grew up in a small neighborhood in Mumbai who end up travelling across Europe in a journey of self-discovery..(Dhanush) has a light touch with comedy, but most of all he makes the audience care."