Just before the weekend, the Tamil Nadu Film Producers Council (TFPC) sent out a statement regarding an impending meeting with the State Government and representatives of the Tamil Nadu Theater Owners Association. What was initially supposed to take place on April 12, 2018 was pushed to April 17, 2018 according to the letter.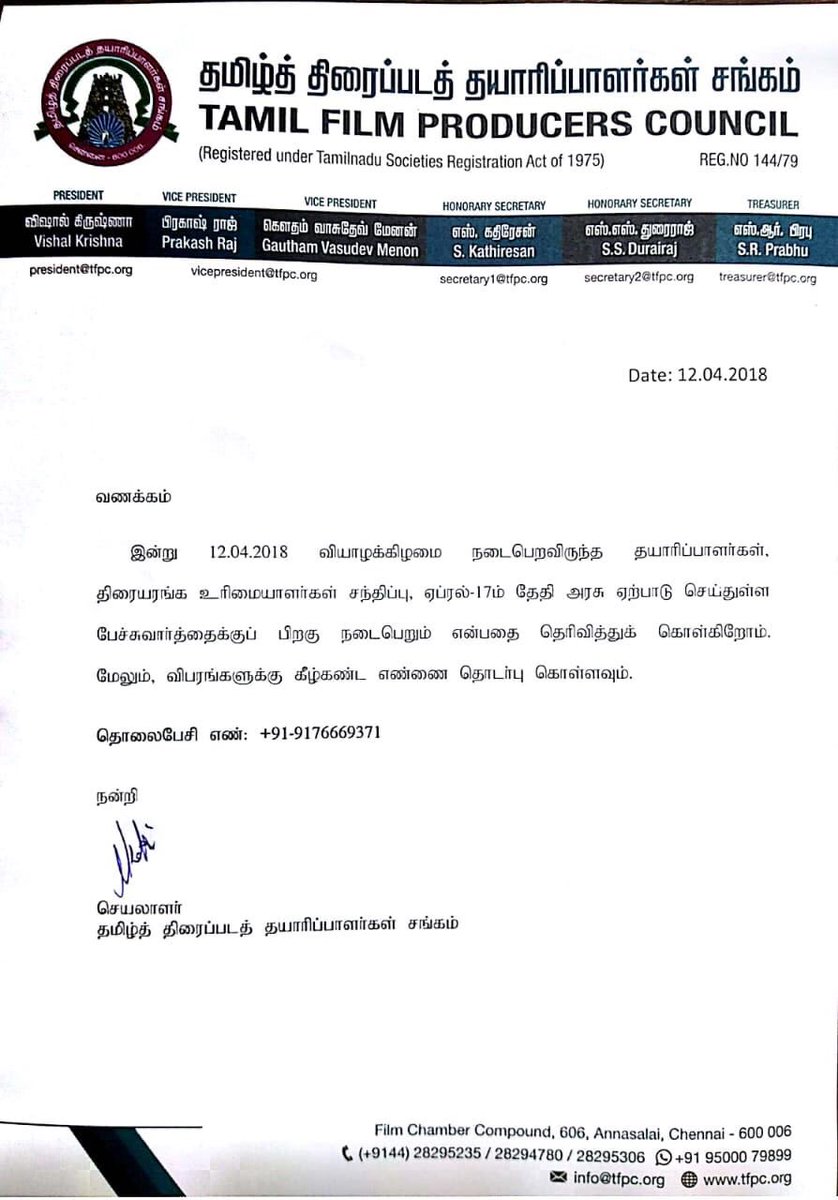 Now, a source in the know-how informs that the industry wide strike which is currently on day 47 (there has been a blanket ban in the last 32 days) might finally soften-up on the blanket-ban part if not end the strike completely.
According to this source, the council may let film shootings happen from April 20, 2018 and the current speculations of films gearing to begin from 'last week of April' only adds to this information. However, things will be known for sure only post the tri-party meeting that is to happen tomorrow.
Meanwhile, Tamil New Year proved to be a disappointment for movie buffs, for the first time in history of Tamil cinema saw no movie releases in the language. Also, actor Arvind Swami who has so far been pro-strike sent out a tweet voicing what many of his counterparts were probably thinking.
To be honest, I am kind of getting tired of this strike. Want to get back to work. Have no idea of the progress made in the terms put forward or the negotiations . I just hope everyone can get back to working soon and making movies. Thousands affected, need quick resolutions.

— arvind swami (@thearvindswami) April 14, 2018