The wait to see Kalki Krishnmurthy's finest piece of Tamil literature - Ponniyin Selvan on screen was generational, and it was director Mani Ratnam who eventually became the one to adapt the story into movies. Unfortunately for him, the original 1950s Ponniyin Selvan series had already inspired a ton of visuals in South Indian cinema, that people all over the country had grown familiar with.
Kalki Krinamurthy's Ponniyin Selvan (Tamil Literature) Vs SS Rajamouli's Baahubali (Telugu Movies)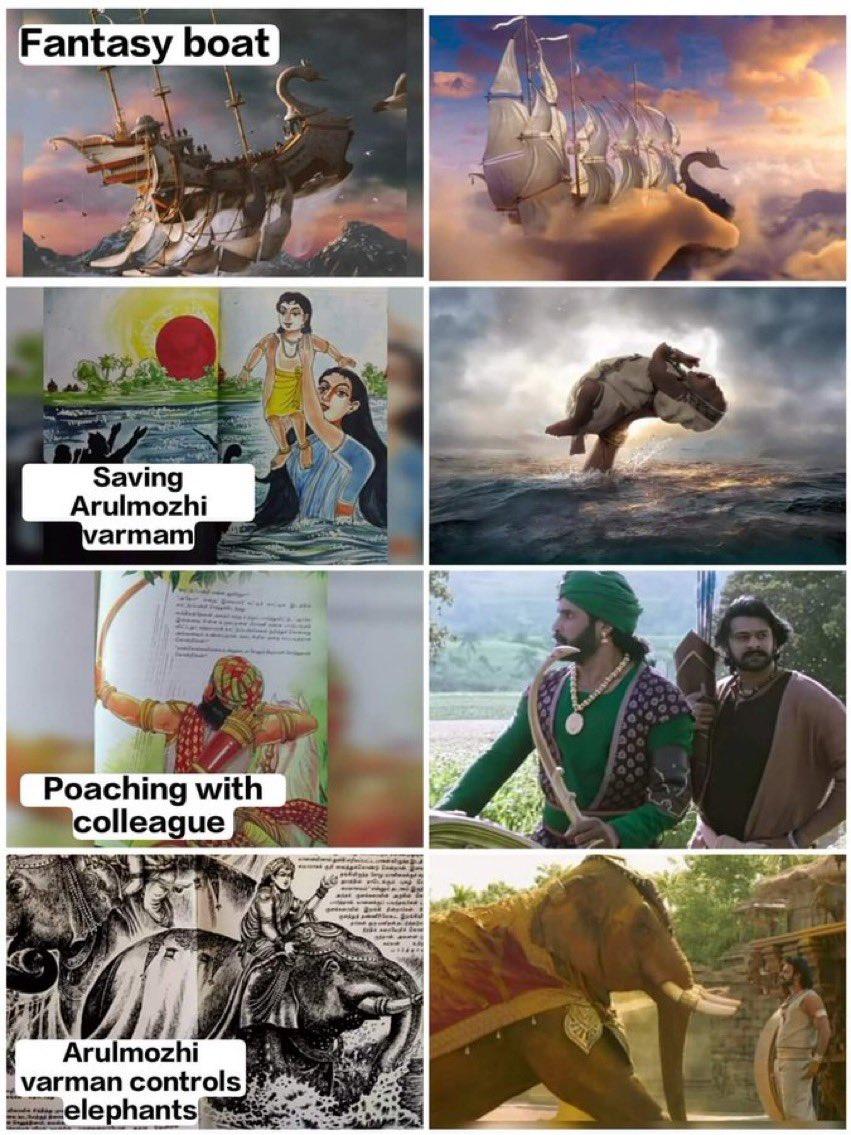 This meant inadvertent comparisons to historical movies that had already done well PAN-India - like the SS Rajamouli directed Baahubali movies. Though Mani Ratnam has maintained ever since Ponniyin Selvan: Part 1 that his movie was 'not Baahubali' and that it was the success of Baahubali movies that inspired him to release his films PAN-India, a strong wave of hate particularly from the Telugu side of the Indian cine audience has engulfed Ponniyin Selvan even today.
The amount of negativity PS2 is getting from Telugu media is definitely a planned attack! Why do you care so much?! #PonniyinSelvan2

Mani Ratnam's answer is how to respond to such hate, especially when the movie hasn't event released yet! pic.twitter.com/Wf0qLxB94W https://t.co/JFsgR73Gm5

— Nish (@Nish9416) April 24, 2023
Currently Ponniyin Selvan is gearing up for a part 2 release on April 28, 2023 and while promoting the same, director Mani Ratnam was questioned on how he sees all this undue hate on Ponniyin Selvan. The ace-filmmaker responded in his classy-self and had this to say,
"As a viewer everybody has an opinion. It depends on the viewer why they have a particular opinion. As long as we are confident of our product, (confident that) we have done justice, (if its according to) how we wished it to be, how true we wanted it to be, how real we wanted it to be, without any artifice, without too many exaggerations, natural - When you make a movie with these intentions and achieve it, then why bother about what others have to say (hatefully)."
Ponniyin Selvan 2 aka PS- 2 stars Chiyaan Vikram, Aishwarya Rai Bachchan in dual roles, Trisha, Jayam, Karthi among others. The film has AR Rahman for music and is jointly produced by Mani Ratnam's Madras Talkies and Lyca Productions.
While Ponniyin Selvan: Part 1 brought unanimous praise for director Mani Ratnam for maverically condensing a 5-volume story into an interesting flow, and ensuring enough screen time for all stars, it remains to be seen what the filmmaker has in store with Ponniyin Selvan: Part 2, which the director has said will make sense even if watched as a stand-alone movie.