Verve Logic, an IT firm in Jaipur, India has announced a surprise holiday for its entire staff on September 3, 2021 just so they could binge the Season 5 of Netflix's popular show Money Heist.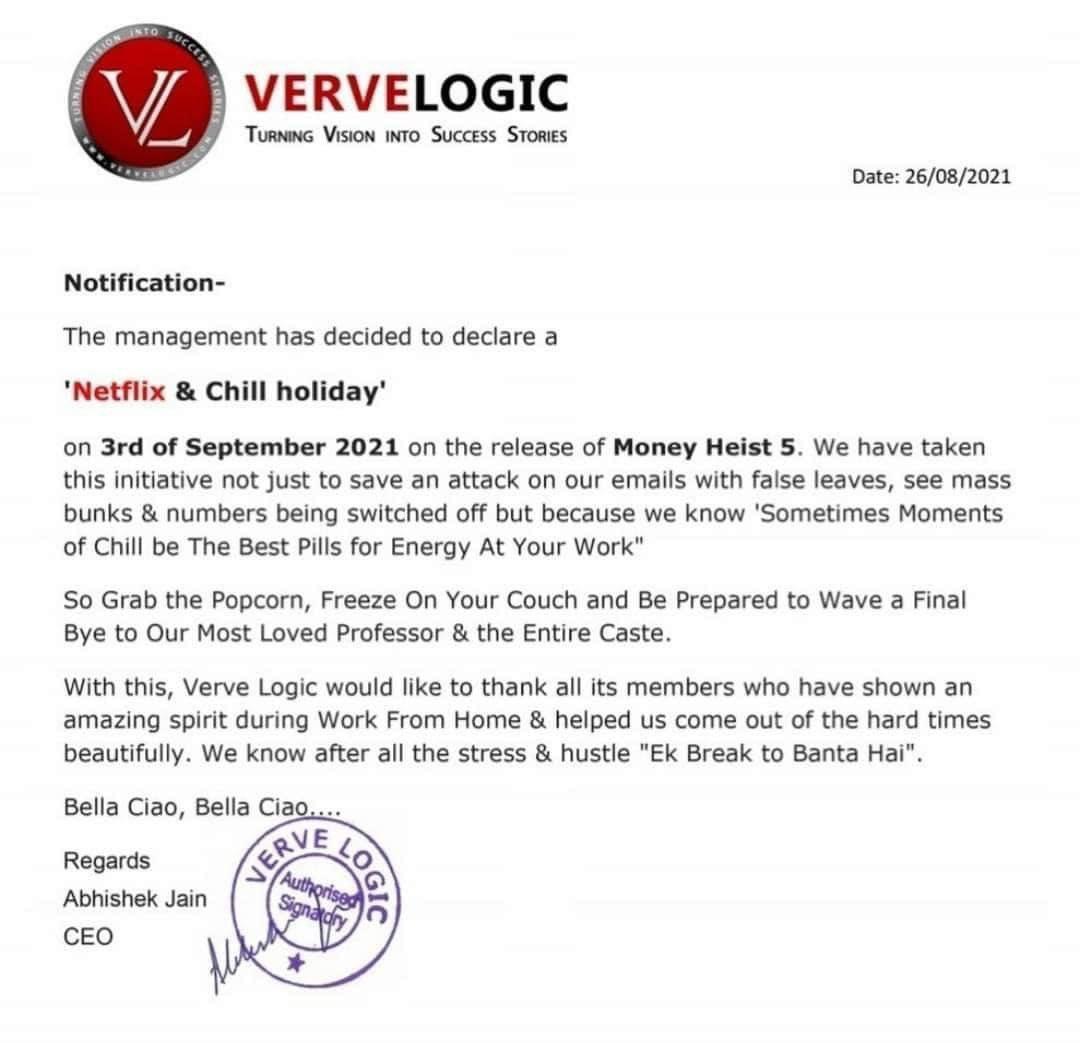 Part 1 of Money Heist 5, which is the final season of the show will premiere with 5 episodes namely:
Episode 1 - The End of the Road

Episode 2 - Do You Believe in Reincarnation?

Episode 3 - Welcome to the Show of My Life

Episode 4 - Your Place in Heaven and

Episode 5 - Live Many Lives.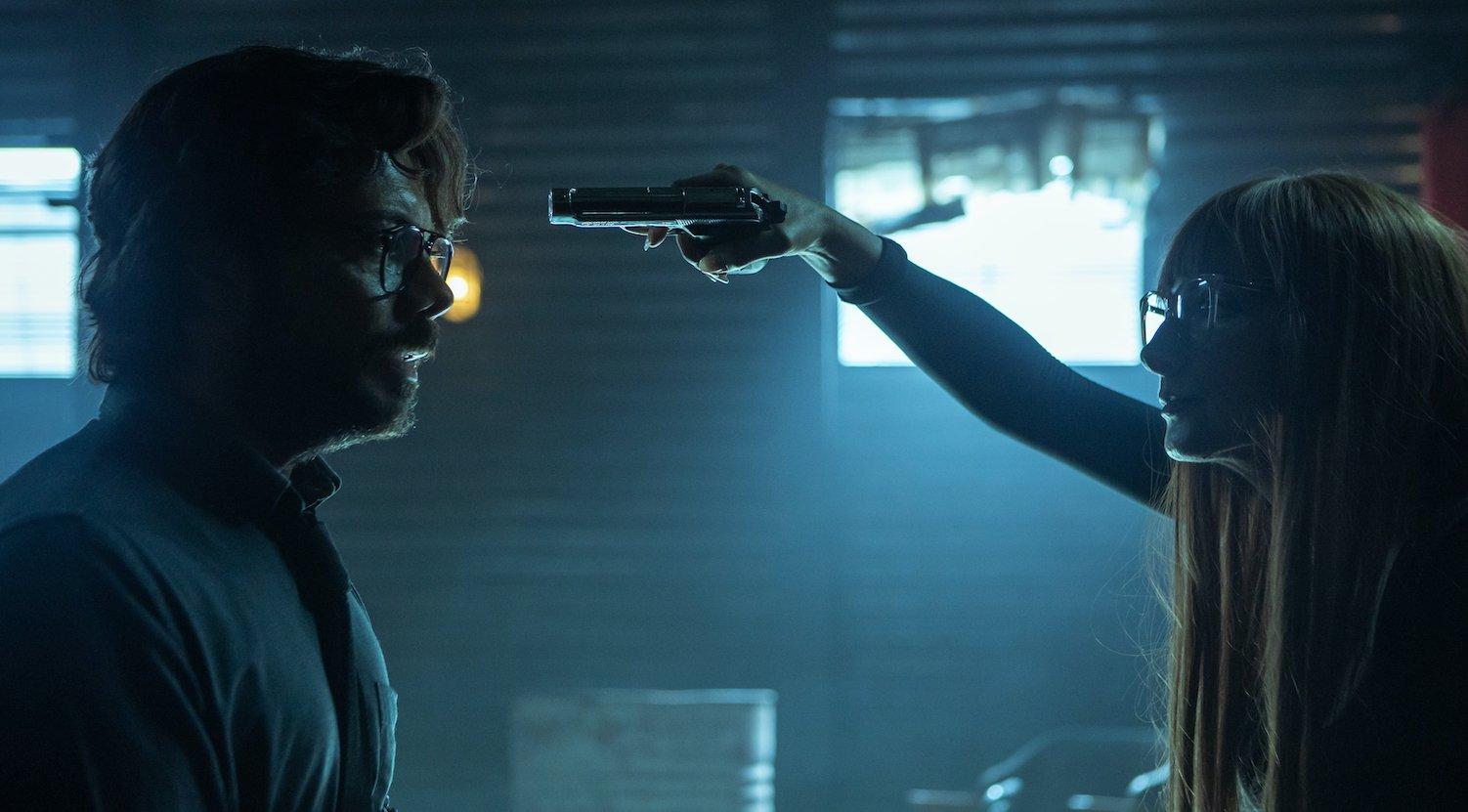 Known as Casa De Papel in its original form Spanish, Money Heist has kept the audience hooked for four seasons with two heists at the Royal Mint of Spain and Bank of Spain. The show will end with part 2 of Season 5 which will premiere on December 3, 2021 with another 5 episodes.