We had previously reported that Volume 2 and finale of Money Heist 5, Netflix's uber popular Spanish show will be dropping today at 1:30 PM. The OTT platform has additionally confirmed that the long-awaited Tamil, Telugu versions of the show will be dropping alongside the dubbed English, Hindi versions in India.
#MoneyHeist coming to Netflix in Tamil and Telugu tomorrow.

— Netflix India South (@Netflix_INSouth) December 2, 2021
La Casa De Papel 5 - Volume 2 will resume from the death of Nairobi and Gandia, former a key member of the heist team and latter, the Army. The Professor, who is the mastermind behind the heists, has to now smuggle out the rest of his team from the Bank of Spain, along with their gold loot. [Full recap here]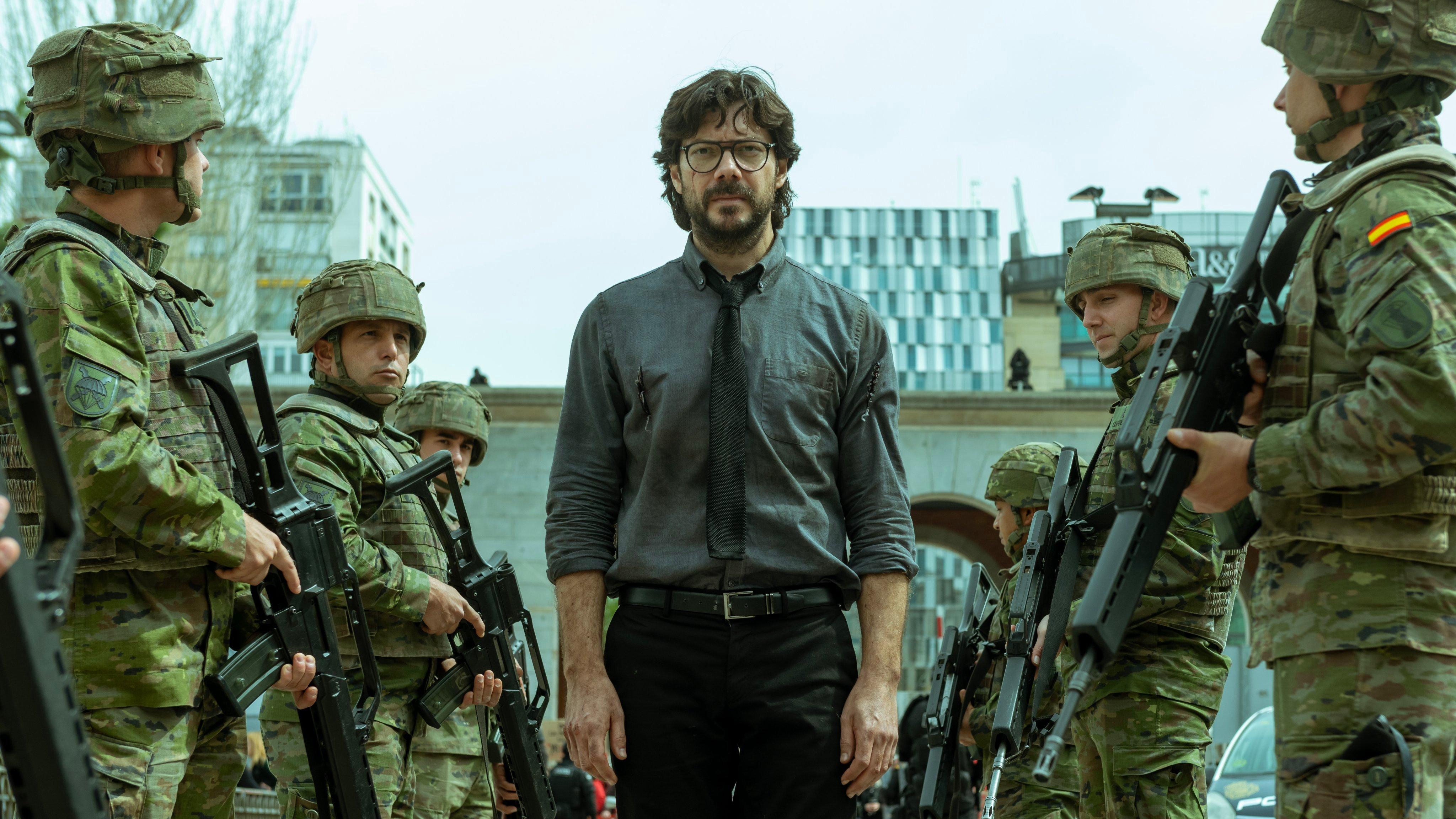 It remains to be seen how the Professor and his enablers manage to escape from the eyes of the law, and what their end-game is.
Presenting Money Heist-um 120 Rubaiyum Ft. @RJ_Balaji

Professor nalaiku vandhu questions kekuradhukku munnadi vaanga oru vaati revise pannalam. #LCDP5 #MoneyHeist pic.twitter.com/7EvSlYZCmO

— Netflix India South (@Netflix_INSouth) December 2, 2021
After Money Heist concludes, a Berlin spin-off is scheduled to arrive on Netflix in 2023. Berlin was a popular character of the show played by Pedro Alonso and despite his death in Season 2, the character made regular appearances through past memories throughout the show.