Season 5 of extremely popular Netflix show Money Heist (La Casa De Papel) is all set to premiere tomorrow. Here's all you need to know about the heist thriller show before its premiere in India:
India Release Date: September 3, 2021 (Friday)
India Release Time: 12: 30 PM
Languages: Spanish (Original), English (Dubbed), Tamil (Dubbed), Telugu (Dubbed), Hindi (Dubbed)
No: of Episodes: 5 (Volume 1 of Season 5)
Plot: After disgraced-pregnant cop Alicia Sierra (Najwa Nimri) arrests The Professor (Álvaro Morte) on her own, his team of robbers who have already spent over a 100 hours shut in the Bank of Spain are left with no escape plan. They are now at war with the Spanish Army, whom the authorities sent in to take them out and prevent another robbery of a massive scale.
Kaathutu irukura nerathula oru chinna revision pannidalama? Money Heist, coming to Netflix on 3rd September in Tamil. #LCDP5 pic.twitter.com/AV2aONKMBY

— Netflix India South (@Netflix_INSouth) September 1, 2021
Úrsula Corberó as Tokyo

Álvaro Morte as The Professor

Itziar Ituño as Lisbon

Miguel Herrán as Rio

Jaime Lorente as Denver

Esther Acebo as Stockholm

Hovik Keuchkerian as Bogota

Rodrigo de la Serna as Palermo

Najwa Nimri as Alicia Sierra

Belén Cuesta as Manila

Enrique Arce as Arturo

Darko Peric as Helsinki

Luka Peros as Marseille

Fernando Cayo as Coronel Tamayo

José Manuel Poga as Gandía.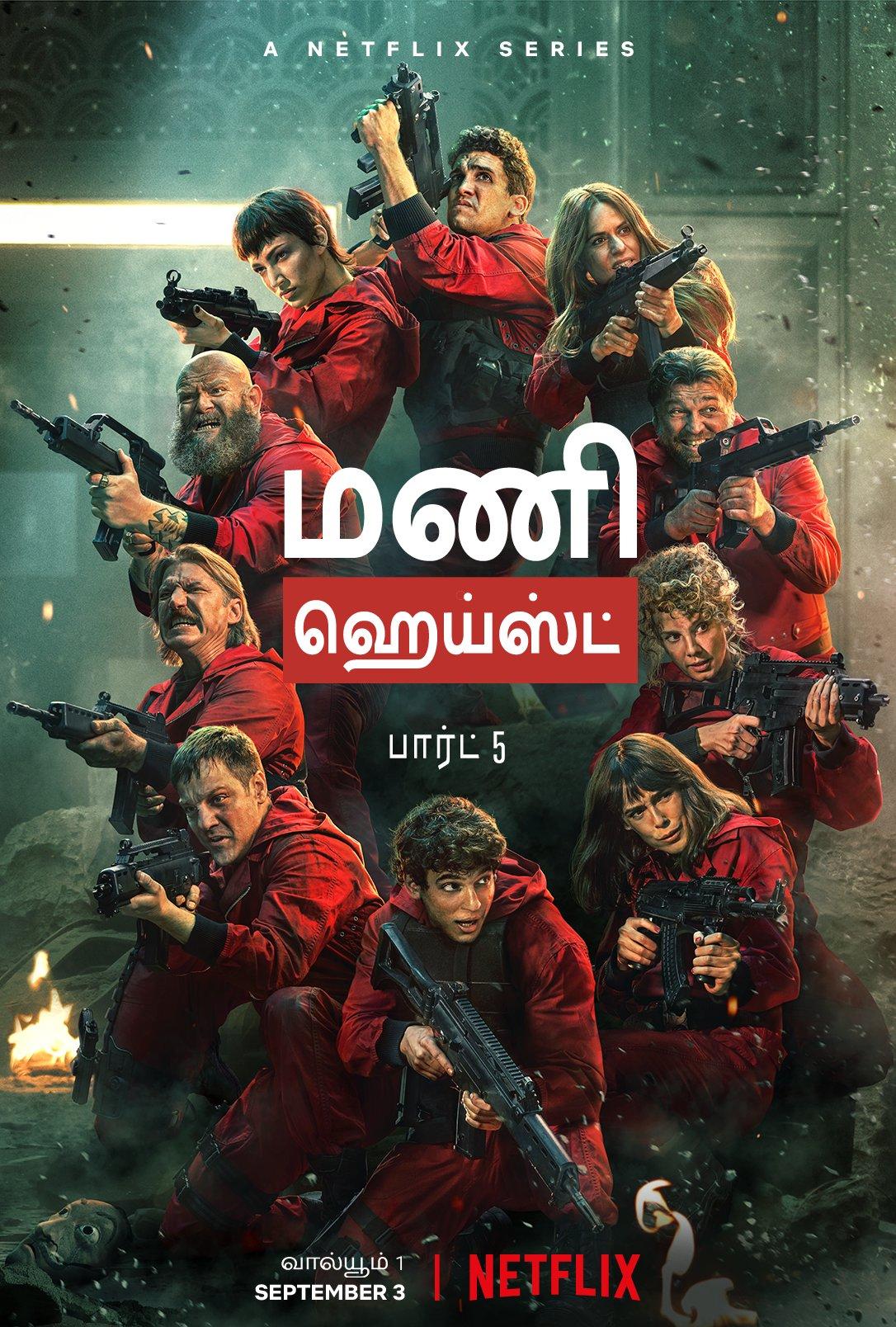 Miguel Ángel Silvestre

Patrick Criado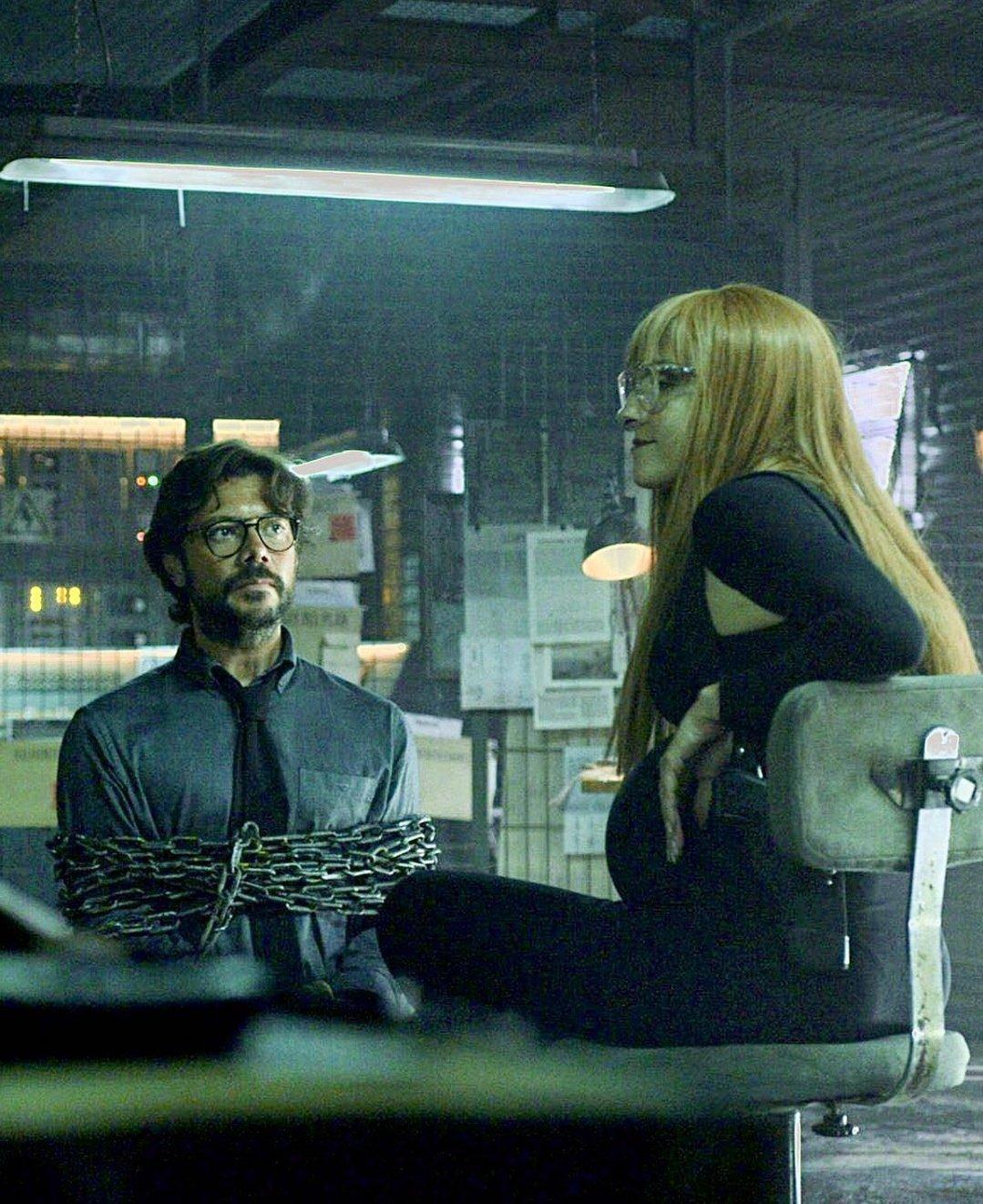 Volume 2 Premiere Date: December 3, 2021 (Friday)
Volume 2 Premiere Time: 1: 30 PM
Related: it-firm-in-jaipur-declares-holiday-for-money-heist-5