Rangan Vaathiyar (Pasupathy) from Sarpatta Parambarai may have travelled on Kabilan's (Arya) cycle for mere seconds, but he has ventured out on a endless journey from meme to meme over the last few days. The dry humour has now infected verified handles on Tamil twitter too and team Sarpatta could not be more amused with it.
Heist na enna nu enakku solli koduthathae nee dhaan vaathiyaare ❤️ pic.twitter.com/FEFUsVqNk4

— Netflix India (@NetflixIndia) August 9, 2021
Enna vela seyya vidunga Vaathiyare . 😂😂 pic.twitter.com/mY3xIoRQLW

— Santhosh Narayanan (@Music_Santhosh) August 9, 2021
While Sarpatta director Pa. Ranjith has liked both these posts from Netflix India and composer Santhosh Narayanan, film's lead Arya and actor Kalaiyarasan (who has played an important role in the movie) have reacted to Sa Na's post.
Sirrrrrrrrrrrr 🤣🤣🤣🤣🤣🤣 https://t.co/kcspQJKX5w

— Arya (@arya_offl) August 9, 2021
Vera level ❤️❤️ https://t.co/ihP9OKcDA8

— Kalaiyarasan (@KalaiActor) August 9, 2021
Catch a few more latest Vaathiyaare cycle memes here: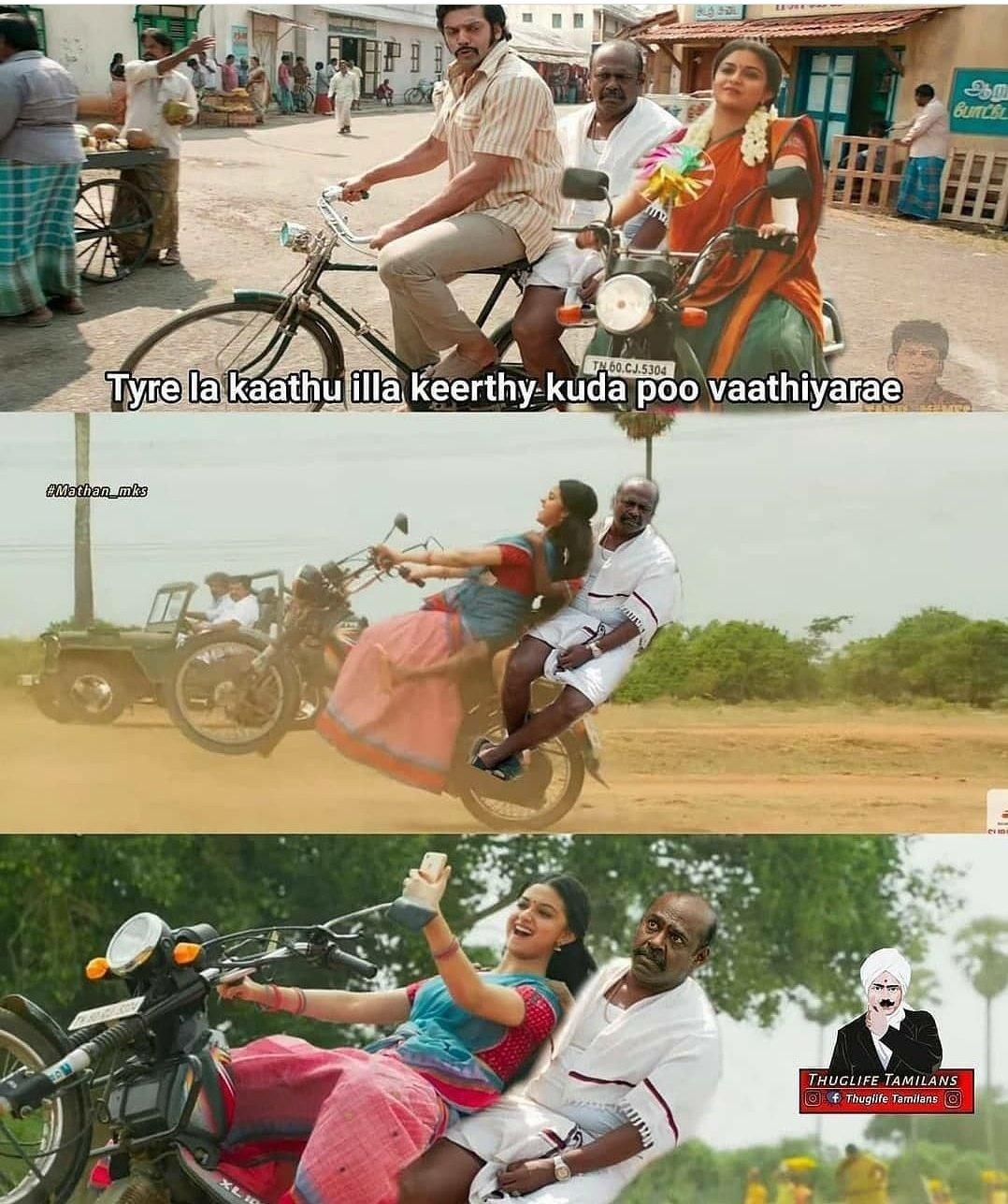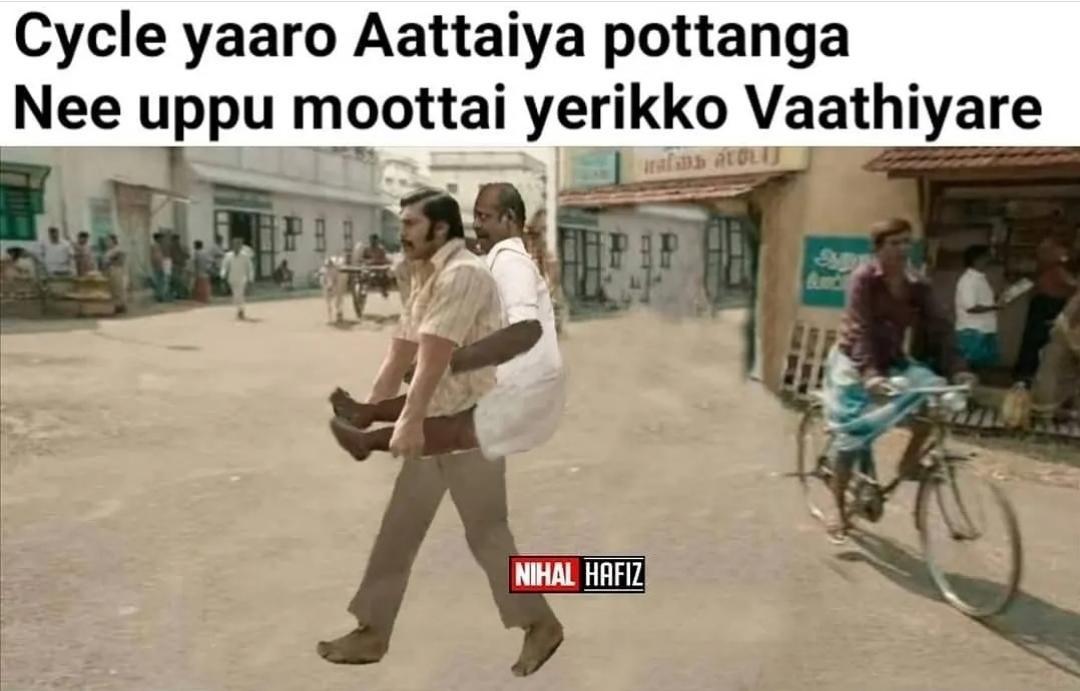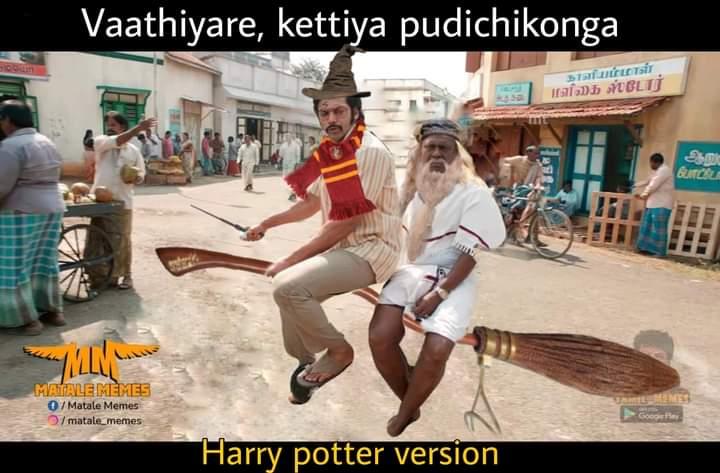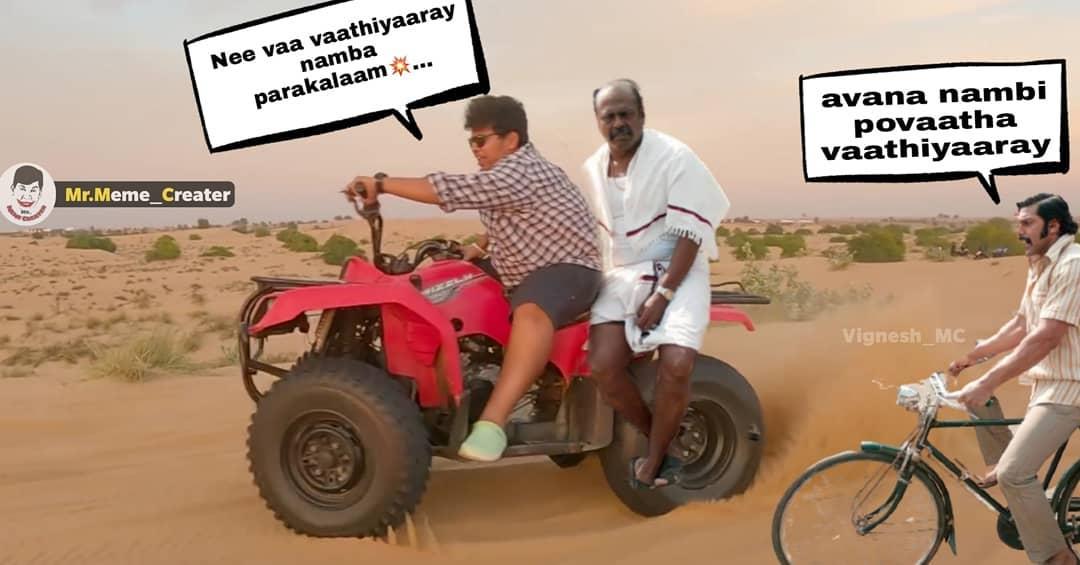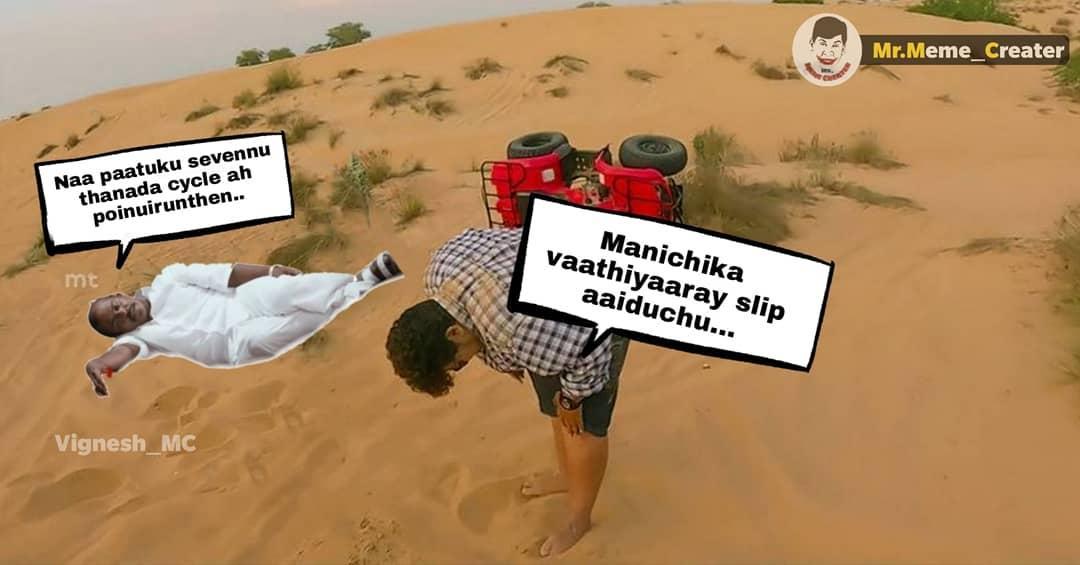 Vaathiyaare nee than vaathiyaare enaku
Aprom than et lam pic.twitter.com/mHfN56OrZI

— mahi.vea (@aluku_lungi) August 8, 2021
Vaathiyaare😂 pic.twitter.com/Rc9Ce5KVa0

— Manosh (@manosh_2205) August 7, 2021
Mathavangaluku lam epdi nu teriyala.. Aaana nee thaan ena yen da inum love panama irukanu feel pana vacha vaathiyaare ❤️ #iamGVM pic.twitter.com/drttKbolA6

— Praveen (@pravee_here) August 8, 2021
Vaathiyaare, ithan Anfield pathukonga pic.twitter.com/8PIhxDAaMT

— prashad🇲🇾 (@prashadreviewer) August 7, 2021
Inum mudiyalayaa😂😂#Beast #SarpattaParambarai pic.twitter.com/ZoiIz3OCQm

— Crazy Richi😎 (@Me_richiriz) August 7, 2021