Pa. Ranjith directed Sarpatta Parambarai is finally out on Amazon Prime Video as a direct OTT release and the movie has been the center of critical acclaim from all over (MovieCrow's Review). Audience who've caught the movie early on have especially shown their appreciation for a character named Dancing Rose, played by actor Shabeer Kallarakkal (Adanga Maru, Petta, Teddy) in the movie.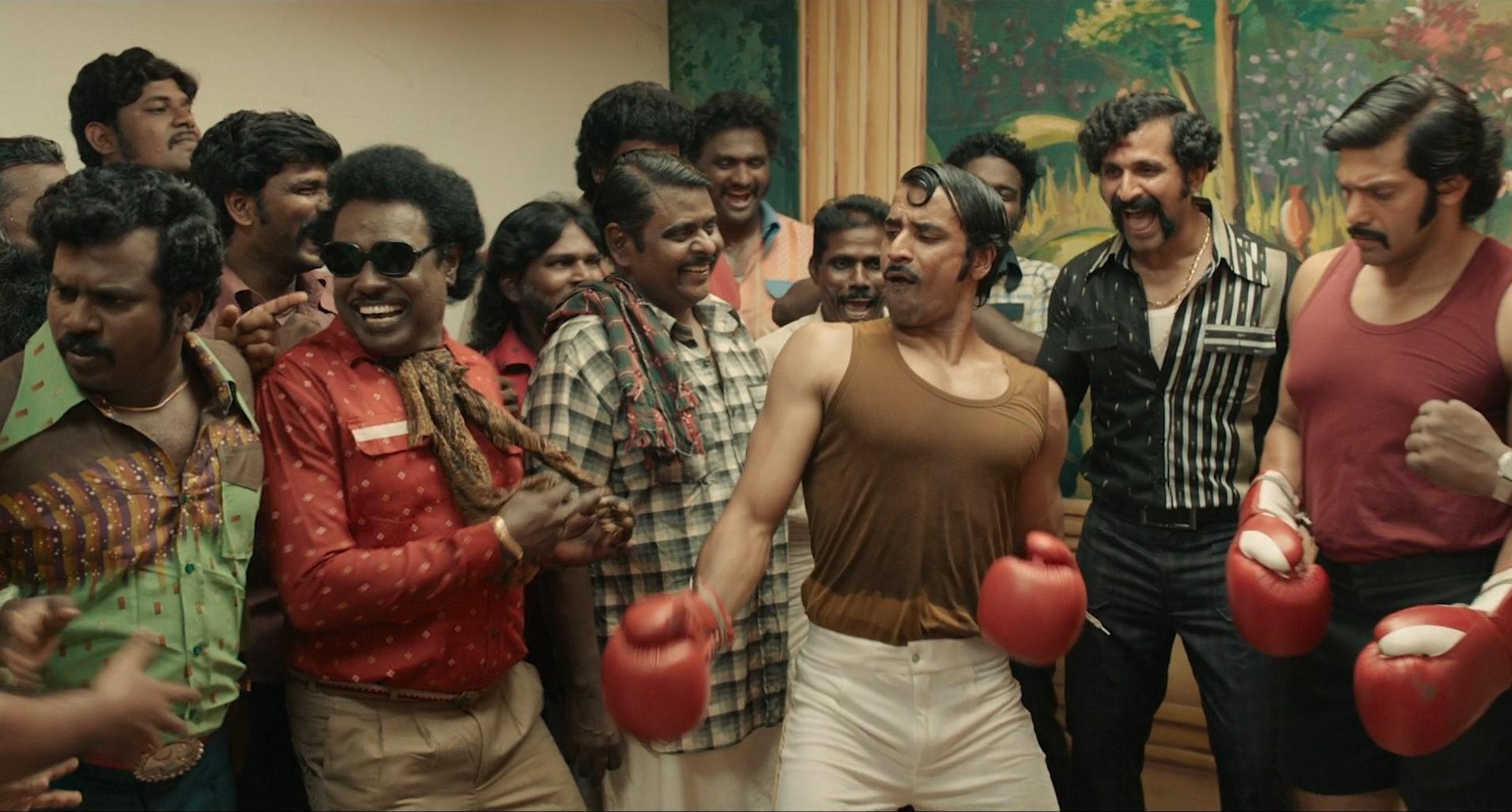 Despite very limited screen time, Dancing Rose has wooed the viewers with his performance and people have so far gone on to request director Pa. Ranjith for a separate film for the character. #DancingRose has steadily amassed a lot of appreciation tweets and here are some for your perusal:
Dancing rose is one of the most interesting characterisation in recent times! Paah!#Sarpatta Tharam! Goosebumps!@beemji 🥳💥💯

— shyam sundar (@Shyamoffi) July 21, 2021
#DancingRose (@shabzkal) - Unexpected surprise in the film. Superb characterization & performance! #SarpattaParambarai pic.twitter.com/piat2fS2rh

— VCD (@VCDtweets) July 22, 2021
#DancingRose 🔥🔥🔥🔥🔥🔥🔥

Sema acting and enjoyed his performance a lot. 🔥🔥🔥🔥🔥🔥👌🏼👌🏼👌🏼👌🏼👌🏼👌🏼👌🏼👌🏼👌🏼 pic.twitter.com/uj7hAzrGug

— Sathishbabu Shanmugam 🖤 (@sathishbabu__s) July 22, 2021
#ShabeerKallarakkal nailed it as #Dancingrose .. @beemji pls plan a spin-off or a seperate movie for this character#SarpattaParambarai 🔥🔥🔥 pic.twitter.com/n9BM7isKWz

— Gutsy Thala ↩️ (@GutsyThala) July 22, 2021
Mr. Shabeer You inspired us lot, amazing performance and your transformation at boxing ring was chance less. We love #Dancingrose https://t.co/AH9CkcUPVE pic.twitter.com/doKzwGH8hI

— Karthikeyan🔥 (@KarthikeyanTwts) July 22, 2021
Rose is a kind of boxer who stretches his legs like Squeezing the cloth and his attitude modified like gaming characters 🥊🌹
YES ! mister @beemji , we want separate prequel for his iconic boxer . #SarpattaParambarai #DancingRose #SarpattaParambaraiOnPrime #Pasupathy https://t.co/HVeio0Z6no

— Sheik Althaf Hussain (@sahoffl) July 22, 2021
TL fulla #DancingRose ngra oru character pathi than pechu..
Amaidhiya irungada, saingalam than padam paakanum.. #SarapattaParambarai

— PK (@purush_km) July 22, 2021
Someone needs to bring Shabeer Kallarackal to Malayalam cinema, in a very strong role.#SarpattaParambarai #DancingRose

— Sajin Shrijith (@SajinShrijith) July 22, 2021
For me this guy "Dancing Rose" @shabzkal is a show stealer 🔥🔥 Meratitinga brother🔥🔥 🎉🎉 Best wishes...@beemji #Sarpatta #SarpattaOnPrime #SarpattaParambarai #DancingRose pic.twitter.com/oCIkr1rE6I

— Dinesh (@Itz_Dineshh) July 22, 2021
WTF neeya raja dancing rose 😳🤯 brilliant stuff man 🔥🤙 #SarpattaParambarai #DancingRose

— Sathis Babu (@SathisBabuM) July 22, 2021
#DancingRose 🔥🔥🔥
Yaaruya Andha Aalu,Morattu Performance #SarpattaParambarai

— Rajasekar R (@iamrajesh_sct) July 22, 2021
Sarpatta Parambarai stars Arya as an ambitious young man who is looking to redeem himself and his boxing clan from years of defeat in 1970s Madras. The U/A certified movie comes with a run time of 173 minutes i.e. 2 hours and 13 minutes.