At MovieCrow we have brought to you eerily coincidental cases of Tamil movies, especially Suriya starrers predicting real life incidents, ahead of time. In this version, we bring to you how K.V. Anand directed movies foresaw future events.
[Also Read : K.V. Anand On How He Sees His Movies Turning Into Reality!]
1. Wig Smuggling (Ayan)
---
Anyone who thinks of Ayan, thinks about one of the most iconic endings to the movie which portrayed Suriya smuggling a bunch of diamonds by hiding it under a wig he is sporting. Ayan released in 2009 and exactly 10 years later, two major incidents of smuggling under a wig made widespread headlines.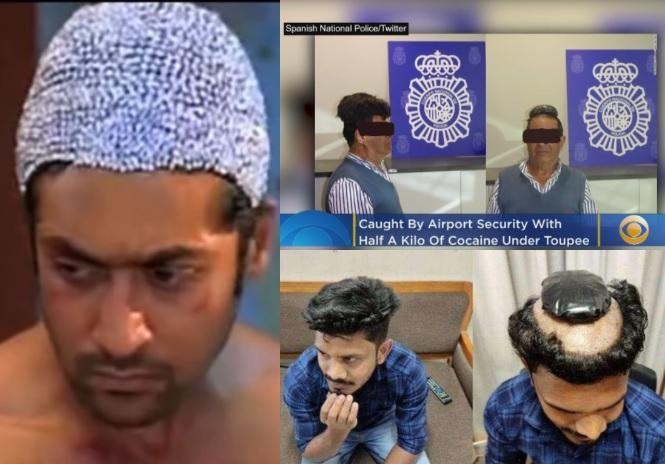 In July 2019, a Columbian man was caught trying to smuggle cocaine under his Toupee at Barcelona airport. And in October the same year, a Kerala youngster had shaved the hair at the center and tried to smuggle a compound of Gold by placing a wig over it. He was caught at the Cochin airport and was arriving from Sharjah in the UAE.
2. Invasion of Privacy by News Channels (Kavan)
---
K.V. Anand's 2017 directorial Kavan portrayed a news channel indulging in gross invasion of privacy to benefit their political leaning. The movie also had a lady journalist character who would stoop to any low of unethical broadcasts for TRPs.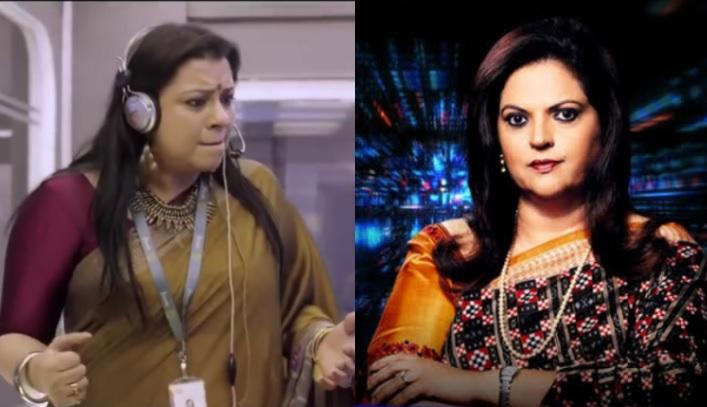 In 2020 alone, during the coverage of actor Sushant Singh Rajput's death, controversial Times Now journalist Navika Kumar carried out all these acts in front of the camera. From outing private WhatsApp chats, to comparing herself to the Saturn God (after the public called media vultures) and laughing at Kangana Ranaut's slut-shaming remarks, Navika has done it all (Both Kangana and Navika have open leanings to the ruling BJP party).
3. Religion-based Targetting (Kavan)
---
Kavan showcased Vikrant's character Abdul being framed for terrorism for trying to raise his voice against injustice, and how he becomes an easy target because of his religion (The movie also acknowledges that terrorists do exist in that particular community).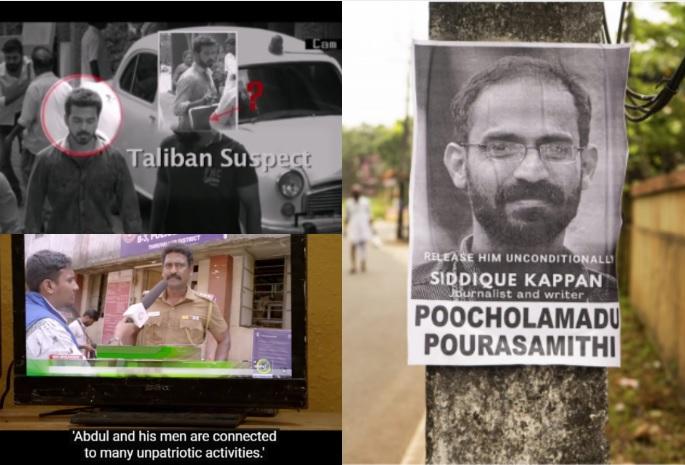 Siddique Kappan, a Malayali journalist was arrested by the Uttar Pradesh police while he was on his way to cover the Hatharas gang rape case. The UP police initially denied knowing he was a journalist (He is the Delhi secretary of Kerala Union of Working Journalists), then booked him for travelling with members of a banned group called Popular Front of India and have treated him like a terrorist in custody.
The Supreme Court only recently ordered that Kappan should no longer be chained to a cot in the medical facility, he is being treated for issues like COVID-19.
4. Gene-Edited Twins (Maattraan)
---
K.V. Anand made Maattraan in 2012, where his story had an Indian scientist attempting gene editing and one of his failed experiments giving him a pair of conjoint twins.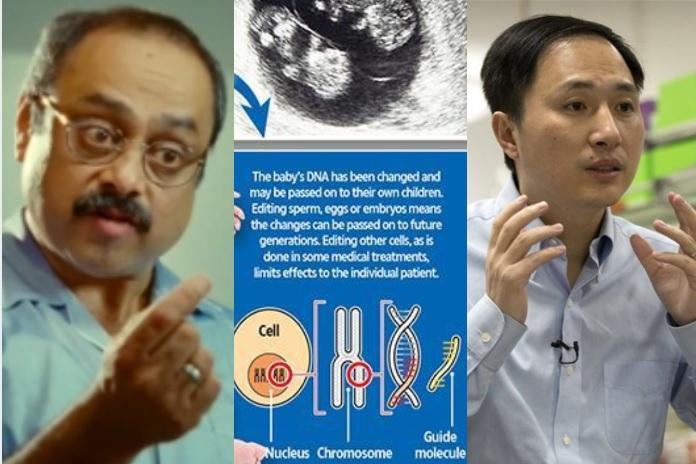 In 2019, a Chinese scientist named He Jiankui shocked the scientific community when he successfully (also illegally) performed gene-editing for reproductive purposes, resulting in world's first such babies who were also twins (girls).
5. Russia's doping scandal (Maattraan)
---
Another major depiction in Maattraan that turned out to be true later on was the doping scandal by Russian sports-people. The scientist in K.V. Anand's 2012 movie is shown helping the Russian Olympic Team with a performance enhancer, he concocts. Russia which has been embroiled in doping scandals since 2015 was given a 4 year ban from all major sporting events in 2019 by the World Anti-Doping Agency (WADA).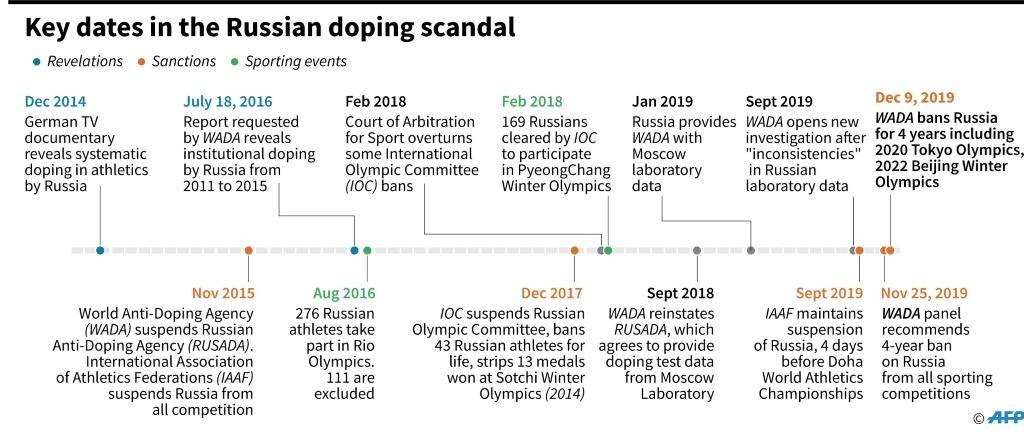 WADA also said that to showcase itself as a global sports power, Russia indulged in state-sponsored doping cover-ups and even doctored laboratory data for not getting caught. Mattraan had the exact same depiction years ahead.
6. Cauvery Delta - Protected Agricultural Zone (Kaappaan)
---
K.V. Anand's last film was Kaappaan in 2019 and in the movie, the step-in Prime Minister announces that the Cauvery delta region in Tamil Nadu will be a 'Protected Agriculture Zone.
Amazing to see a film dialogue turns out be a reality, hope the long time fight for delta people comes to an end now. Kudos to CM for announcing this . #Kaappaan

at 0.23 word by word sync ;) @jharrisjayaraj @anavenkat @Suriya_offl @arya_offl pic.twitter.com/NDSpxOk54E

— AG (@arunrp555) February 10, 2020
This became a reality post the movie's release when the Tamil Nadu CM declared the Cauvery delta districts to be of that status, protecting them from hydrocarbon explorations.
Special Mention: A locust attack is rare but not uncommon in India, but it just so happened that after K.V. Anand's depiction of one in Kaappaan, a massive invasion was reported in Gujarat.
#Kaappaan @anavenkat @Suriya_offl pic.twitter.com/AXEgyKlQUo

— Mohan ッ (@Mohanraj_Suriya) December 26, 2019