With an ongoing global pandemic, people in quarantine have taken a liking towards watching movies that have predicted/depicted such scenarios like virus outbreaks and how the world behaves amidst it. While it is worth mentioning that the real crisis of the novel coronavirus may not be exactly the same as some of these films, it has never been against the rules to entertain one-self with a topical subject. [As long as viewers can differentiate between facts and fiction]
So here are some recommendations of some popular movies from around the globe who have an underlying theme of a virus at large, wreaking chaos in the normalcy of human lives.
1. Contagion (2011 - English) (Amazon Prime Video)
---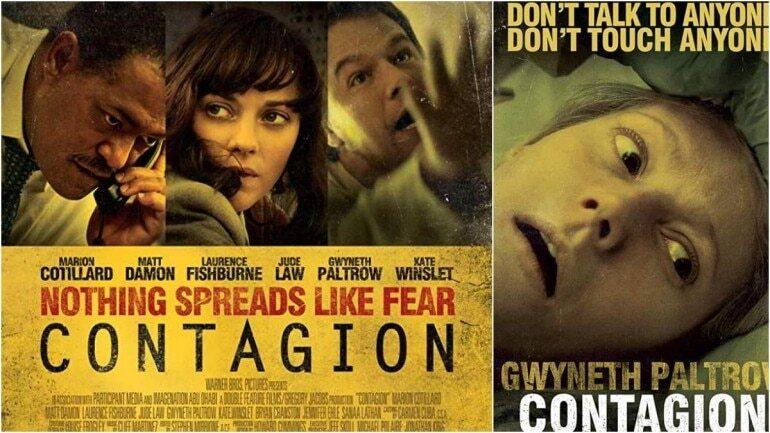 Steven Soderbergh's strikingly realistic portrayal of the modern world scrambling to contain the fictional virus MEV-1 is the most popular movie at the moment among binge-watchers around the world. Surprisingly, it has more to do with its similarity to the spread of COVID-19 Coronavirus than its star-casr of Matt Damon, Jude Law, Kate Winslet and Gwyneth Paltrow among others.
2. 7am Arivu (2011-Tamil) (Sun Nxt, Jio Cinema)
---
Another most revisited movie among the Tamil audience, this A.R. Murugadoss directorial depicted what it would look like to be in a virus lock-down at a time when Tamil Nadu had successfully evaded virus outbreaks like SARS, Ebola, Nipah, etc. It had entertained the idea of a bio-war with China despite India-China relations being never strained at any given point.
3. Outbreak (1995 - English)
---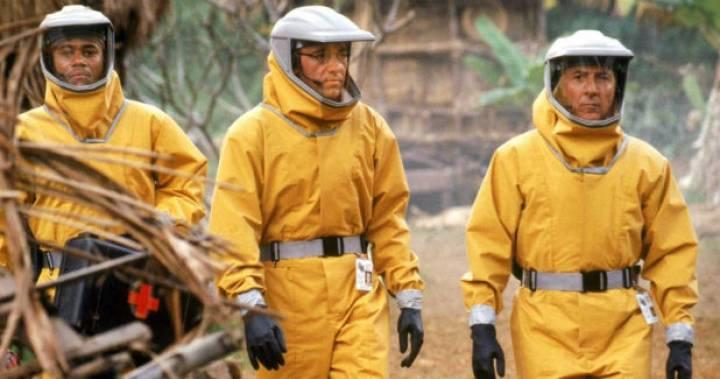 This movie was about the outbreak of another fictional virus brought inside the country through a monkey but focusses more on the race to contain it and its spread. Outbreak was one of the most lauded films of its times and stars well known names like Dustin Hoffman, Morgan Freeman, the now-disgraced Kevin Spacey and Patrick Dempsey among others.
4. Virus (2019 - Malayalam) (Amazon Prime Video)
---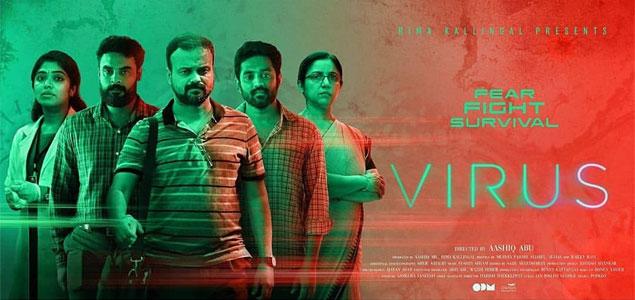 A more recent medical thriller, Virus was sort of an ode to how the state of Kerala successfully contained its 2018 Nipah virus outbreak, which was traced back to fruit-bats. Virus also remains to be one of the most revisited movies during this Coronavirus lockdown in India.
5. Rec Series [Spanish] [Eng Ver. Quarantine on Netflix]
---
The Rec series containing 4 movies are about how a virus gets stolen from a lab and is orally transmitted to a young girl who goes on to show rabies-like behaviour and attacks other humans. The movie series however is shown from the angle of a news reporter who gets quarantined in an apartment because of this and eventually makes her way back at the end of 4 movies.
6. Train to Busan (2016 - Korean) (Netflix)
---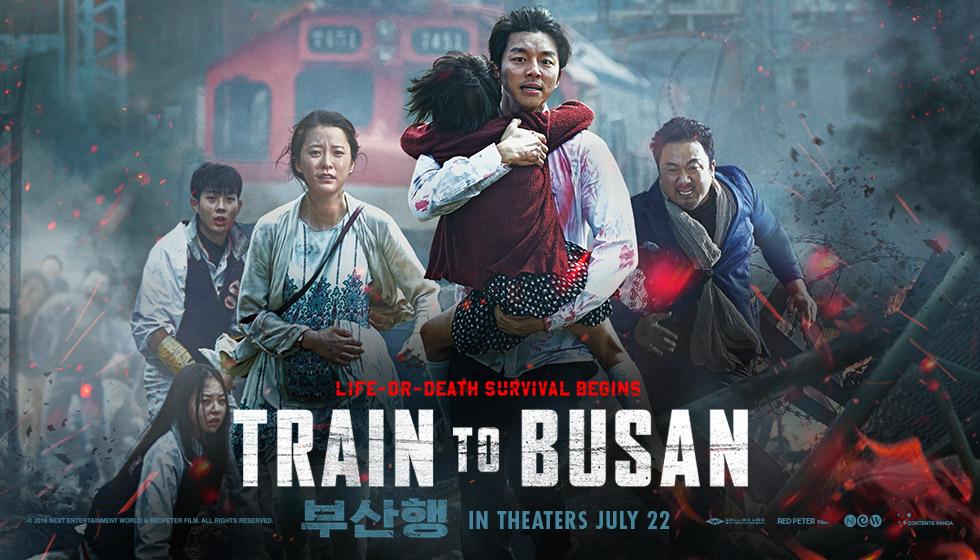 A very popular South Korean movie set against a pandemic, Train to Busan follows how a father-daughter duo and the rest of their co-passengers fight off a virus outbreak which is quickly turning those in contact into human-attacking zombies. The movie is more of an action-thriller with lots of sentiment attached to it.
7. Children of Men (2006 - English)
---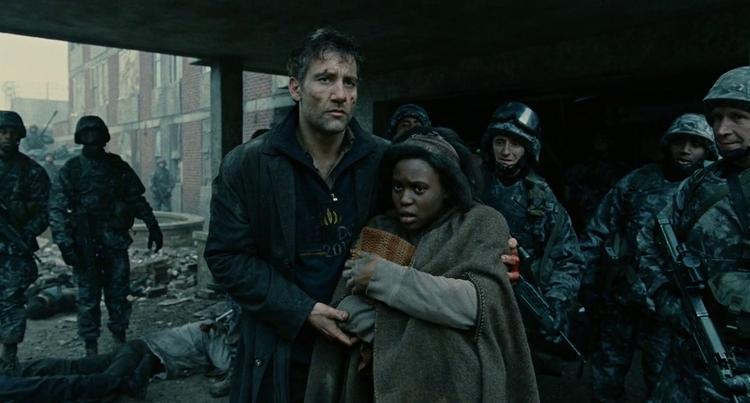 Oscar winning Mexican director Alfanso Cuaron set this film up in 2027, and had more or less depicted how the world would become unrecognizable in the event of a post-apocalypse. A realistic yet horrifying film, the movie revolves around a woman who gets miraculously pregnant amidst 18 years of human infertility and how a bureaucrat transports her to safety.
8. 12 Monkeys (1995-English) (Netflix)
---
A classic starring Bruce Willis as a time traveler and Brad Pitt as an eco-terrorist, this movie sees Willis being sent back to the 1990s to identify the origin of a global pandemic that nearly wiped out humanity. It showcases how the world looks after civilization comes to an end.
9. Dasavatharam (2008-Tamil) (Sun Nxt, Jio Cinema)
---
A virus intended for being used as a bio-weapon makes it out of a scientist's lab and the researcher (Kamal Haasan) sets out on a journey to stop it from falling into the wrong hands. The story also interlinks several incidents indicating the universal rule that 'everything happens for a reason', even if it is a natural disaster like Tsunami which is what eventually contains the virus from spreading.
10. The Crazies (2010 - English)
---
A Military virus makes its way into a town turning those infected into violent killers. How the survivors fight and escape the military force who are ordered to shoot all infected civilians is what forms the core of the story.