Ever since the title of Sivakarthikeyan's upcoming film Doctor was announced, Tamil movie-buffs couldn't help but recall that there was once a project titled Doctors with Dhanush and Sonia Aggarwal playing leads and Selvaraghavan as the director, which for reasons unknown was dropped. Following the release of the first look of Doctor though, people again couldn't help but point out the similarities in the both the posters.
Doctor directed by Nelson and produced by KJR Studios is aiming for a release later this year. It is to be seen if the similarity in the posters is a mere coincidence or has something to do with Selvaraghavan's story after-all.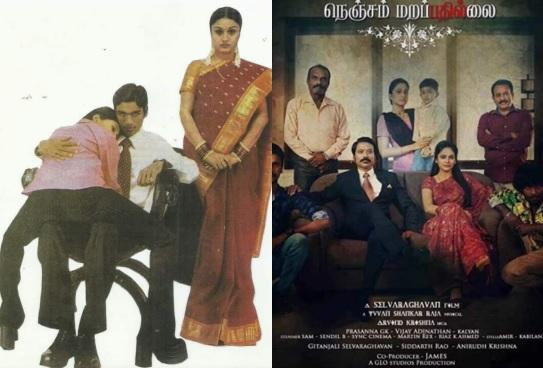 It is worth mentioning here though that one of the other posters of the dropped film Doctors, has also attracted attention in the past for sharing similarities with Selvaraghavan's own film poster Nenjam Marapathillai.