Jyotika's upcoming film Raatchasi, where she plays a government school teacher is hitting theater screens on July 5, 2019 and ahead of the film's release the team conducted a press event as a part of their promotions.
Jyotika who spoke in detail about the film and the people who worked on it said that Raatchasi may have taken an already addressed subject of 'how government schools should function' but it does not hold any similarity to Pallikoodam (2007) or Sattai (2012).
She further added
,
"..Raatchasi has a love track which is entirely new..it has a father-daughter relationship which again is something people might have seen in other films but it is shown in a matured way..




..First of all Raatchasi is not where I play 'Lady Samuthirakani'..And even if the social message (about the condition of government schools) comes in a 100 films, I feel it is required and should be enforced by the society.."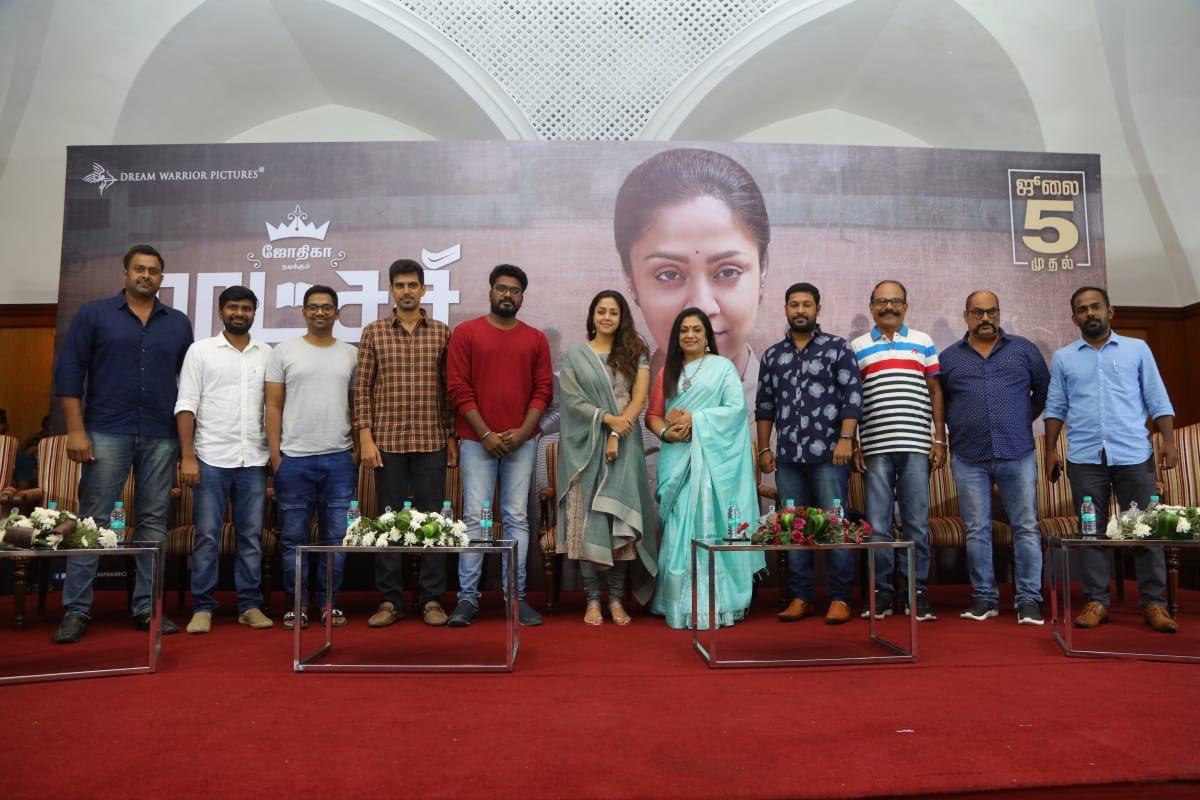 Pointing out that people do not complain when big budget-films present the same subject in different manners, Jyothika concluded,
"When I meet students through Agaram foundation, atleast 35% of them do not have teachers for upto one whole year..Providing such a system, the government expects them to attend exams like NEET.. So I feel we can see a film like Raatchasi where we address a required subject can be watched with peace (without complaints).."