In the battle between Digital Service Providers' major player QUBE and the Tamil Nadu Film Producers' Council, QUBE representatives have issued out a statement appealing directly to the producers, theatre owners and distributors of the Tamil Film industry in lieu of the proposed strikes from March 16, 2018. It is worth mentioning here that the ownership of digital projectors, which remains the contention of the ongoing strike has not been addressed in the statement.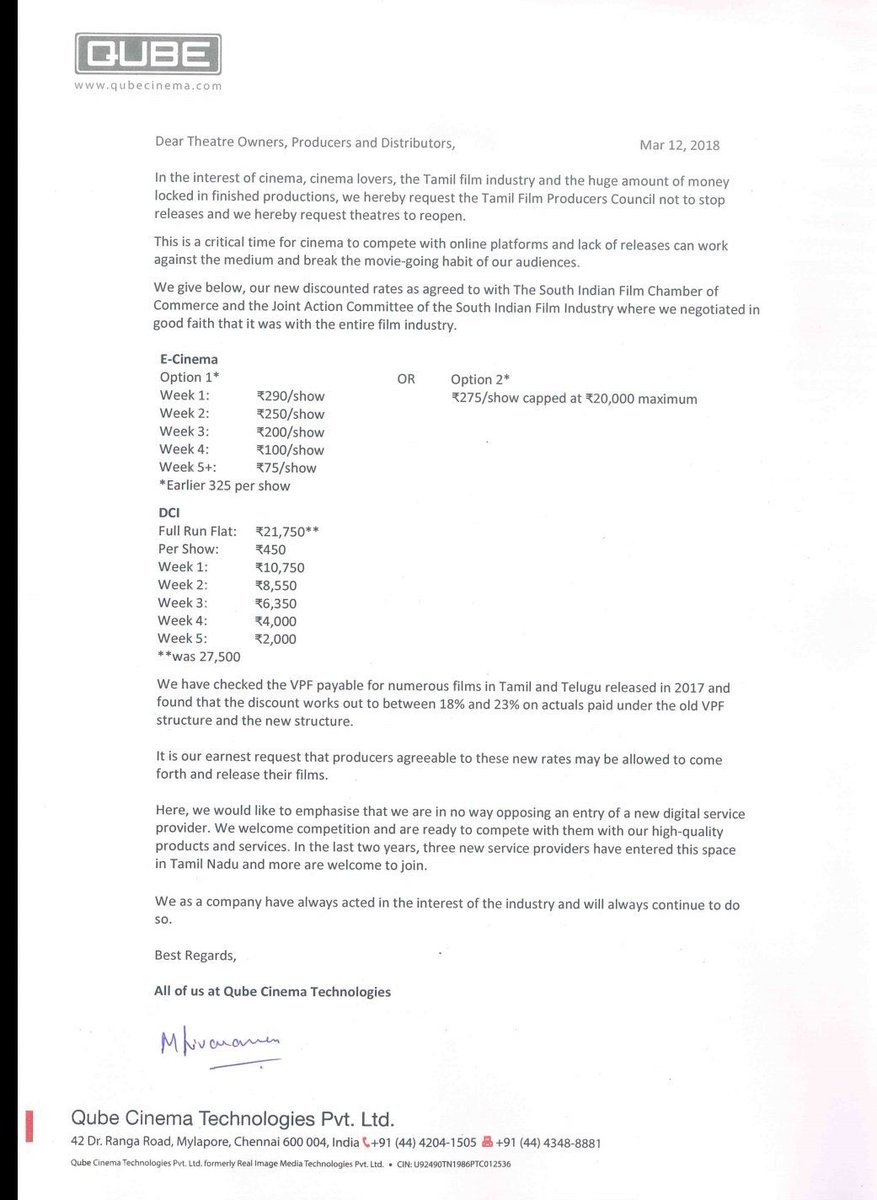 On the other hand, the Tamil Nadu Film Producers' Council who are facing a lack from support from exhibitors, theatre owners and some section of the producers have reportedly laid out some hard-hitting rules before the industry goes out on a total shut-down on the previously said date.
All film shootings are to be stopped with the exception of the film shootings taking place abroad which will get extra 5 days from March 16, 2018 to wrap up their affairs.

Theatre-owners and distributors who co-operate with TFPC, in other words stand by their side are promised work in future. (Others might not get to associate with their movies in future).

Shooting of a movie cannot be started without submitting details like budget allotted for artistes, agreement made with technicians and the like.

Post the strike, films that have been censored from the beginning of 2018 will be given priority for release.