As reported by us earlier, Vijay Sethupathi, Aishwarya Rajesh starrer Ka Pae Ranasingam is all set to release directly via Zee Plex, a newly launched pay-per-view platform. The movie's release date has now confirmed to be October 2, 2020, the same day Zee Network's cinema-to-home (C2H) service also launches on DTH platforms like Dish D2H, Tata Sky and Airtel Digital TV.
.
This will also be the first time a widest possible release for a non-theatrical Tamil movie is ensured, given Ka Pae Ranasingam along with its dubbed versions will be made available on all regional and overseas locations where Zee Plex is launching.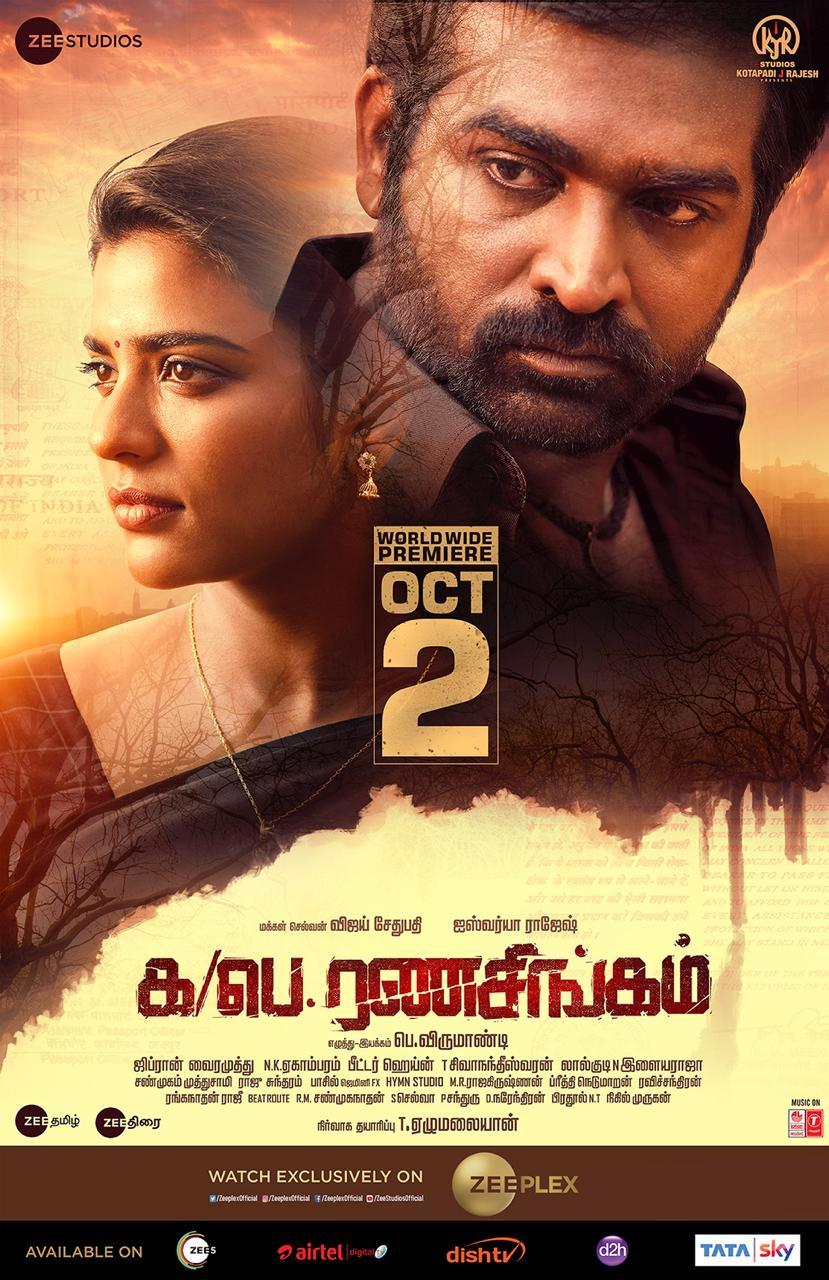 Though Zee hasn't rolled out a price for Ka Pae Ranasingam yet, it is estimated to be around Rs. 100 and Rs. 150. This new pay-per-view model, which is a first in India for new releases was launched as movie theaters remain closed due to the Coronavirus COVID-19 pandemic.
Zee said that their C2H service hopes to 'help enhance the overall commercial ecosystem for producers' and 'give consumers the flexibility' to catch their favourite films in the comfort of their homes.