Seems like fans of Tamil actor Rajinikanth did not take too well after a verified Twitter account, which is known for doing 'whiste-blower' and investigative type reports, used denigrate language towards the actor. Over the last few days, twitter user @savukku has been posting politically inclined reports which involves the party DMK, News 18 TV channel and actor Rajinikanth's political advisor [Rajini is not directly involved in this report].
However the said twitter user sent out tweets which questioned the political profile of Rajinikanth, given his advisor's controversial resume. Things got out of hand when @savukku sent out the tweet below enraging fans of the superstar actor who started mass reporting the account by trending the hashtag #SavukkuREPORTChallenge.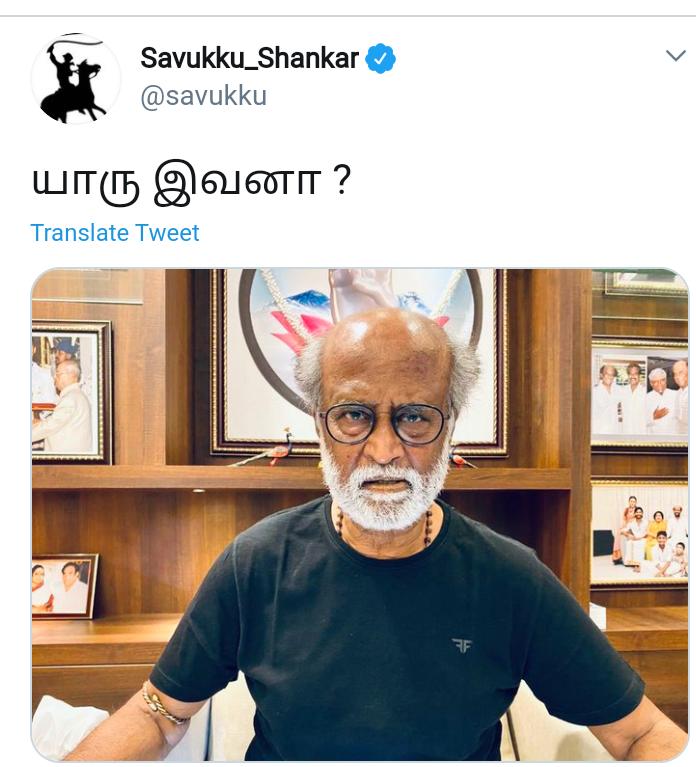 The twitter user went private on the advise of neutral twitteratis while the rest are fighting it out on social media at the moment. Angry Rajinikanth fans have also shared screen-shots of the twitter user's old tweets, pointing out that the actor has been subject to 'disrespect' from the said person for years now.