Kollywood actors who have over the years amassed fame and an eternal place in Tamil audience's hearts are on a regular basis subject to some good old nostalgia through their debut movies. However, it is often forgotten that most of them made their first appearance on the silver screen through little known/uncredited roles.
With lockdown 4 (no thanks to Coronavirus COVID-19) still keeping the most of us at home, we at Moviecrow decided to visit the actual debut appearances of these popular Tamil actors in the movies. Find below the list:
Ajith (En Veedu En Kanavar-1990)
---
Ajith made his first appearance in 1990 in the film En Veedu En Kanavar, as a child artist.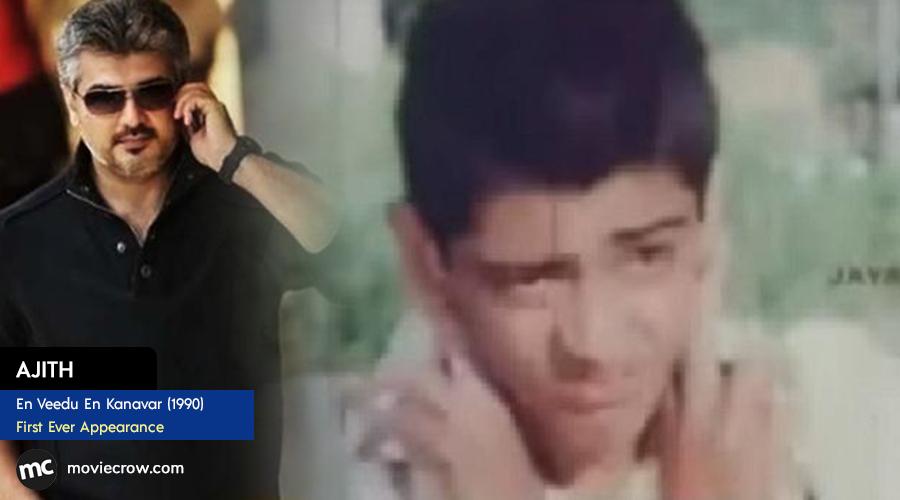 Vijay (Vetri-1984)
---
Vijay's first appearance was in a film titled Vetri, which was directed by his father SA Chandrasekar and had Vijaykanth playing the lead role.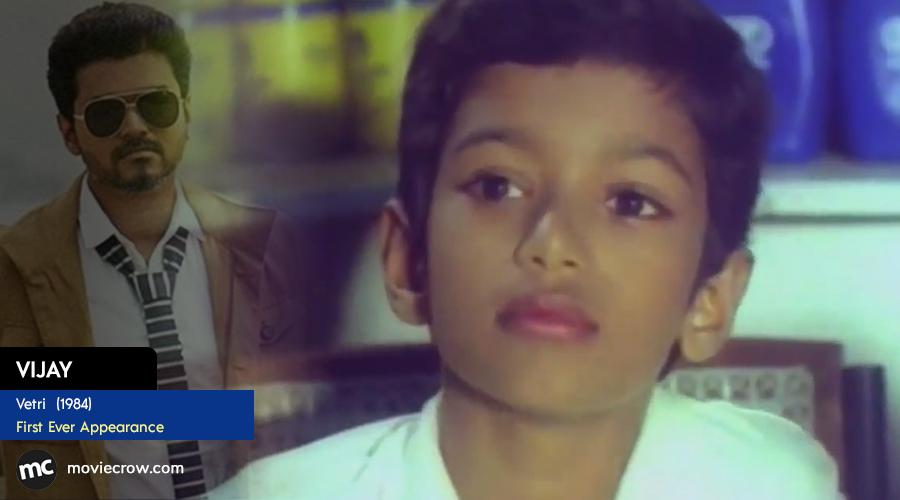 Karthi (Aayutha Ezhuthu - 2004)
---
Before debuting in Paruthiveeran, Karthi was had AD-ed director Maniratnam on Aayutha Ezhuthu, where the actor appears in one of the scenes.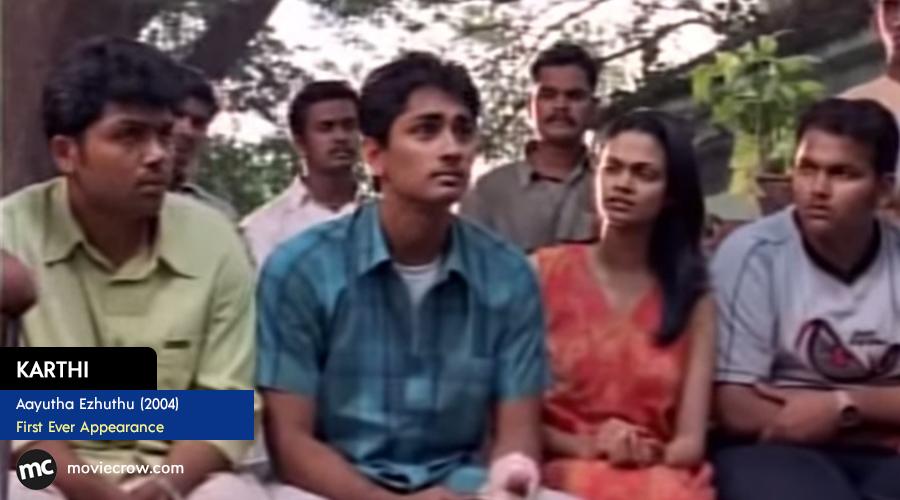 Vijay Sethupathi (Pudhupettai - 2006)
---
From being a sidekick in a gang, to having his own gang, Vijay Sethupathi has come a long way.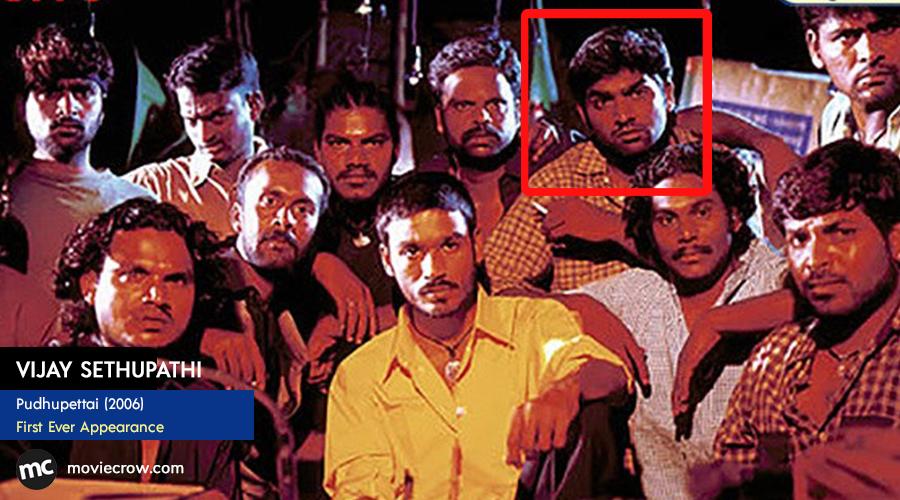 Shyam (Kushi - 2000)
---
A year before his actual debut in 12 B, Shyam was seen in Vijay's Kushi.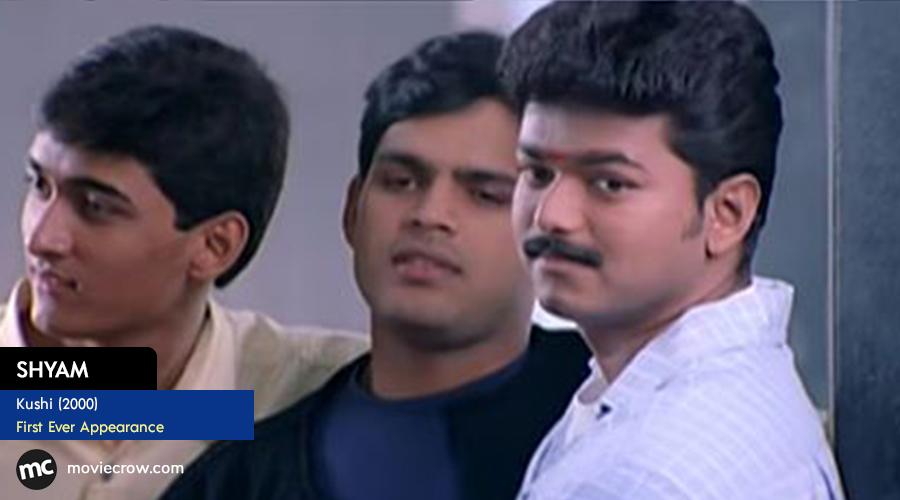 Trisha (Jodi - 1999)
---
Before Lesa Lesa, Trisha made a now-famous cameo in the movie Jodi, where she played Simran's friend.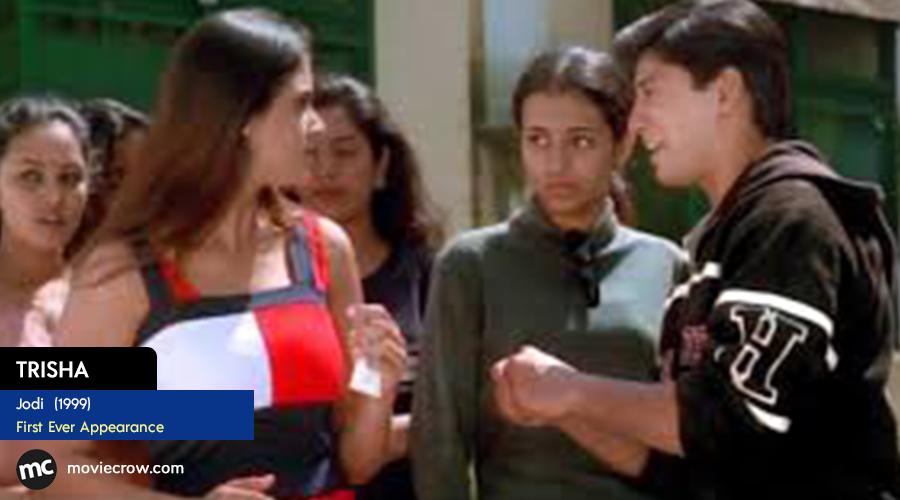 Madhavan (Is Raat Ki Subah Nahin - 1996)
---
Everyone knows Madhavan was into television dramas before debuting in Alaipayuthey; Lesser known fact is that Madhavan made his first screen appearamce in a Hindi feature film as a singer in a club.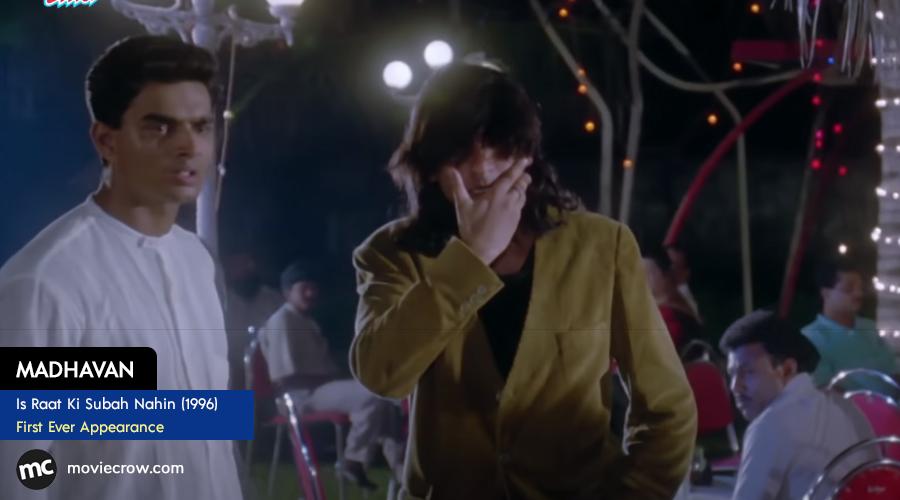 Parthiban (Raanuva Veeran -1981)
---
Parthiban appears in the very first sequence (train fight) of Rajinikanth's Raanuva Veeran, where he comes as a newly married groom.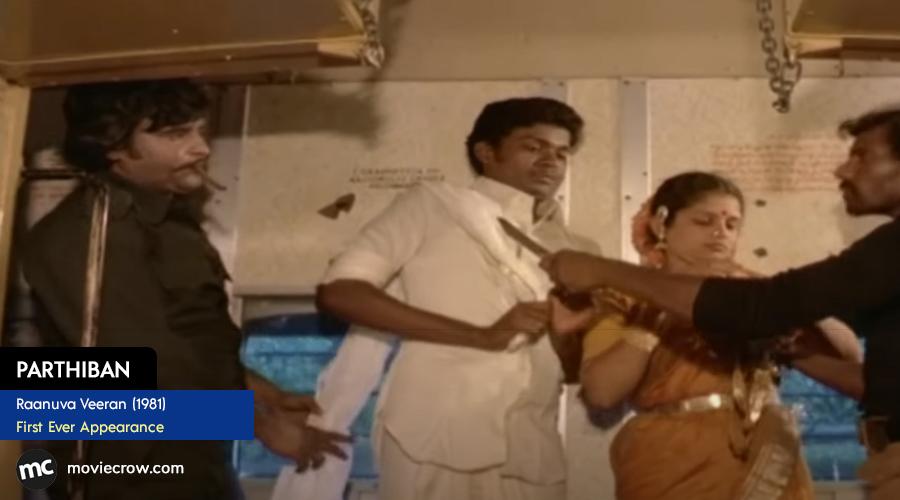 Saipallavi (Dhaam Dhoom - 2003)
---
Kasthoorimaan (2003) is the first ever film in which Sai Pallavi appeared as a child artist but as a grown-up Sai Pallavi's first movie was Dhaam Dhoom, in which she comes for a minute along side Kangana Ranaut.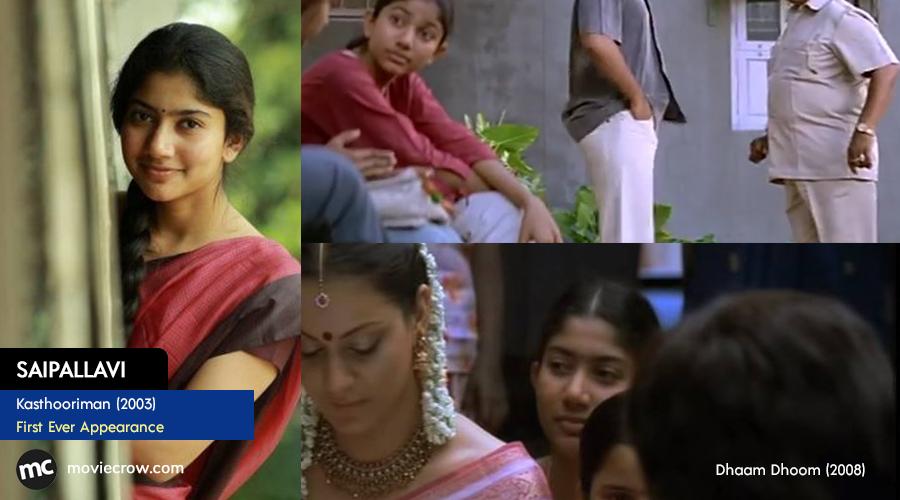 Siddharth (Kannathil Muthamittal-2002)
---
Another Mani Ratnam's assistant who appeared in the film while AD-ing, Siddharth could be easily spotted behind Madhavan in the crowded bus.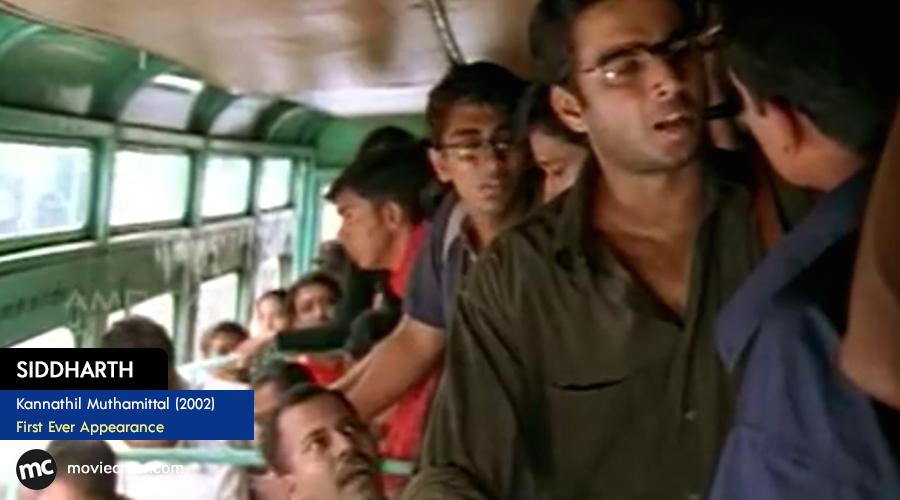 Keerthy Suresh (Pilots, Kuberan -2000)
---
Keerthy Suresh debuted as a child artist in the year 2000 in Malayalam films like Pilots and Kuberan.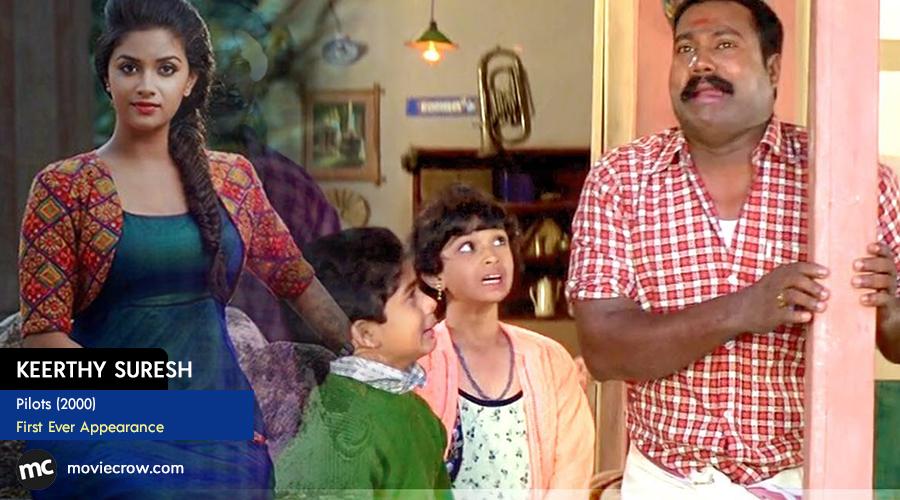 Aditi Balan (Yennai Arindhaal -2015)
---
Even before the debuting in Aruvi, Aditi Balan was seen in Yennai Arindhaal, where she comes as a friend of Trisha's.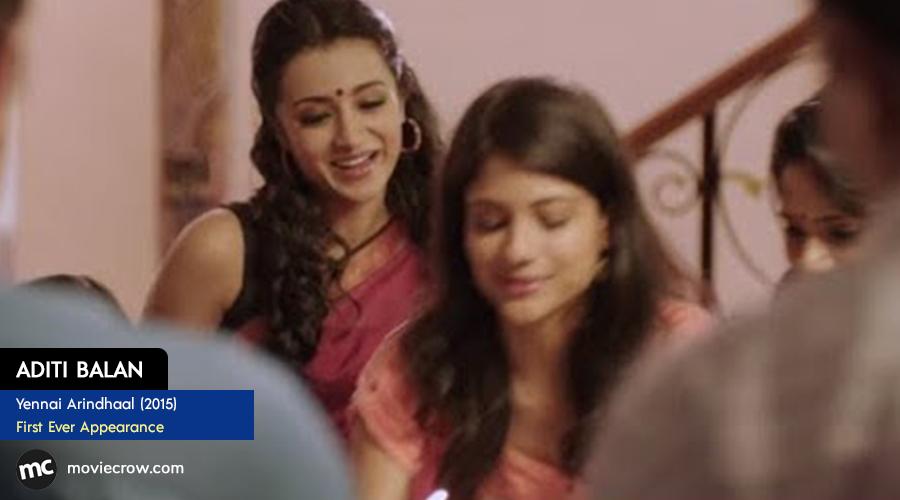 Lekha Washington (Kadhalar Dhinam - 1999)
---
Lekha Washington made her first appearance in Kadhalar Dhinam, but for less than a minute sequence in the song 'Oh maria'.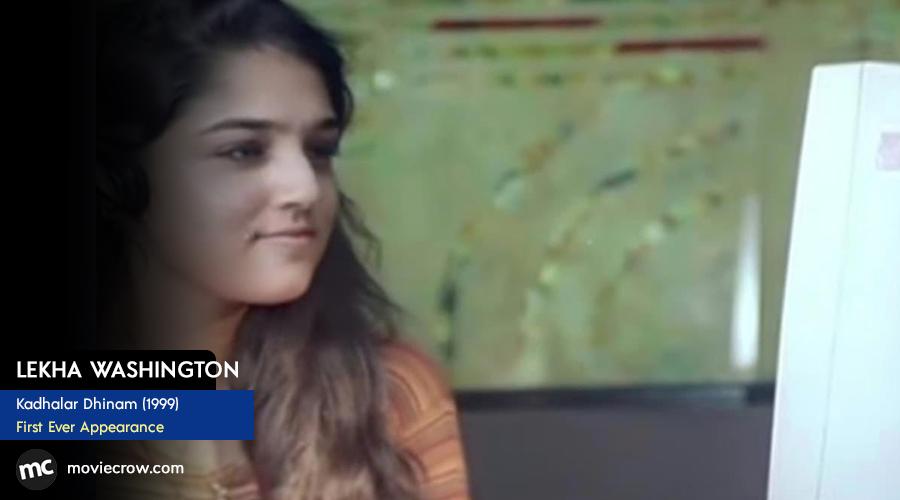 Attakathi Dinesh (Jiiva's E -2006)
---
Similar to Vijay Sethupathi, Attakathi Dinesh took a long journey before his actual debut and his first appearance was in actor Jiiva - director SP Jananathan's movie E which released in 2006.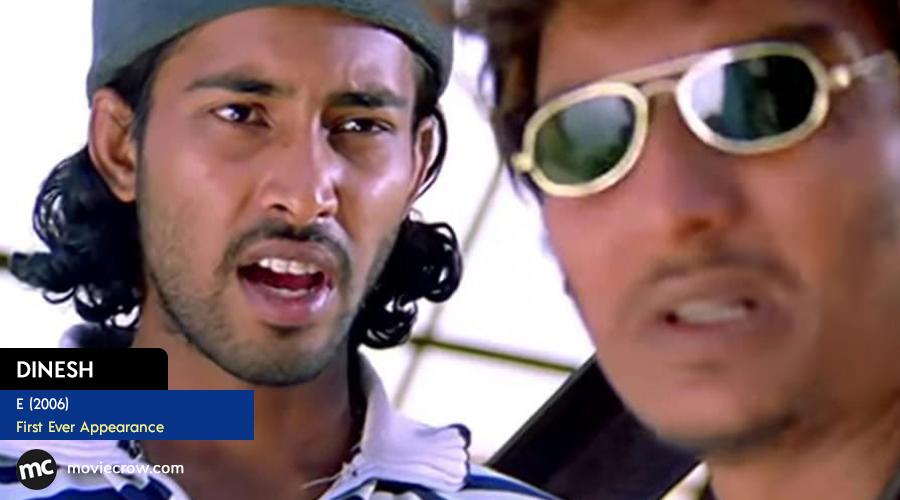 Santhanam (Pesatha Kannum Pesume - 2002)
---
Before his actual debut in Manmadhan, Santhanam had appeared in the film Pesatha Kannum Pesume.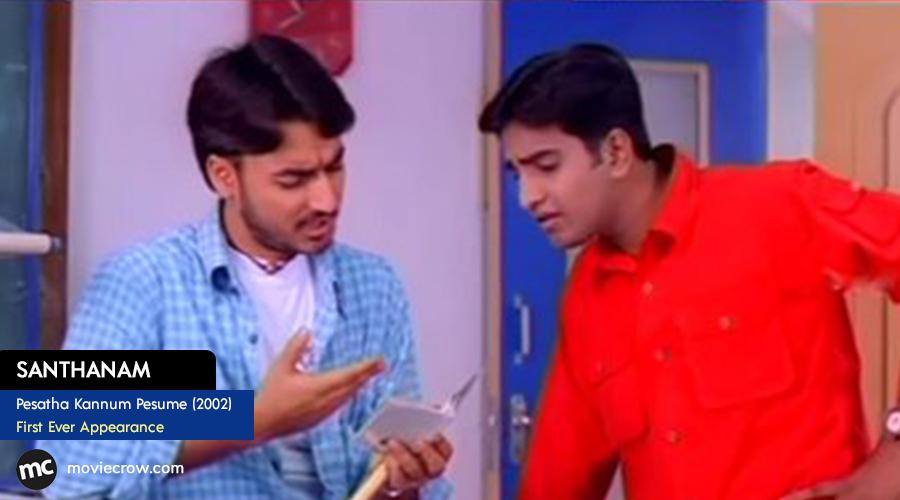 Vimal (Ghilli - 2004)
---
Actor Vimal had played one of the friends of Vijay's in Ghilli before his debut on-screen.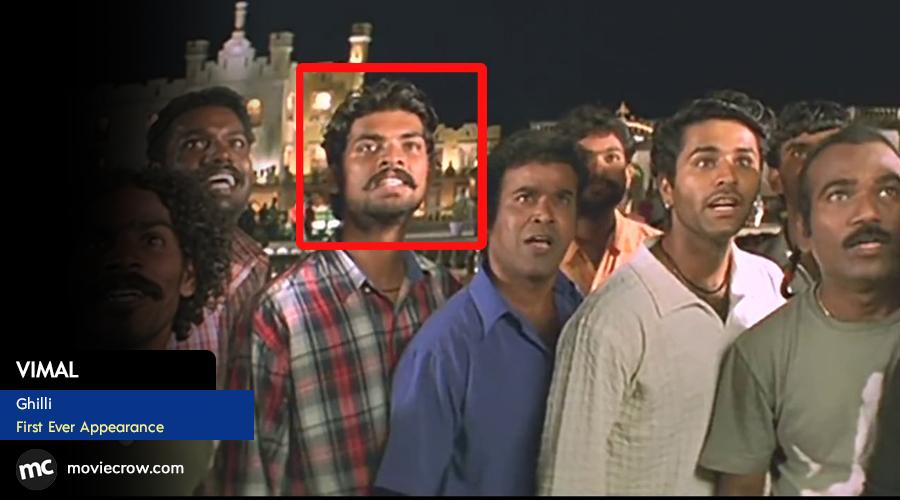 Jayam Ravi (Bava Bavamaridi - 1993)
---
Ravi debuted as a child artist in Telugu film Bava Bavamaridi before becoming Jayam Ravi.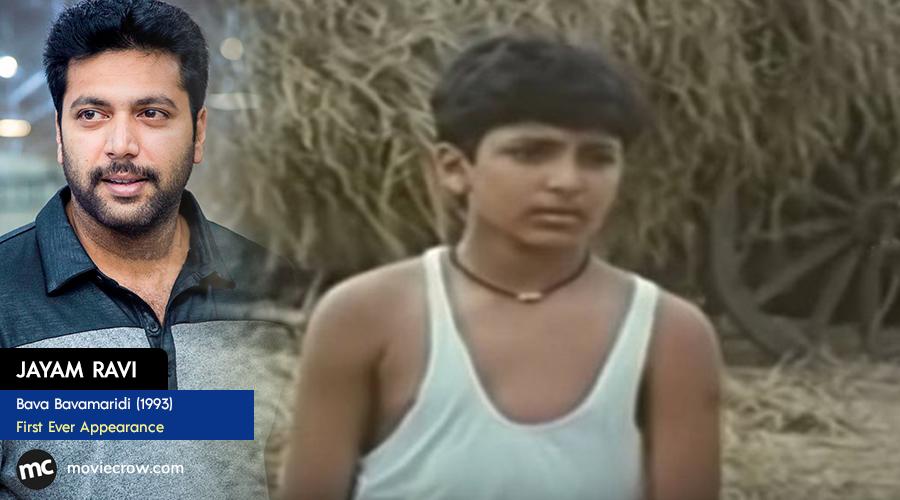 Kamal Haasan (Kalathur Kannamma - 1960)
---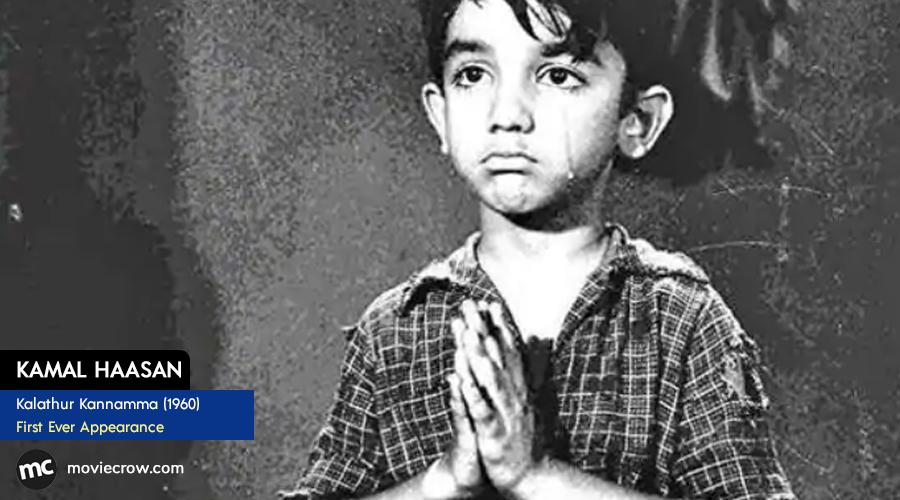 Sivakarthikeyan (Aegan-2008)
---
This may not be actual fit in this section, as the role Sivakarthikeyan played did not make it to the final version of the film. However, Ajith's Aegan was the first film Sivakarthikeyan appeared in before his om-screen debut.