In a statistics released by Twitter India for the time frame between January 1, 2019 and November 15, 2019, actor Vijay's Bigil has emerged as the only movie with the most tweeted about hashtags. Remarkable as it is, it doesn't come as a surprise for Tamil cinema and its fans have been killing it in the twitter space for a few years now.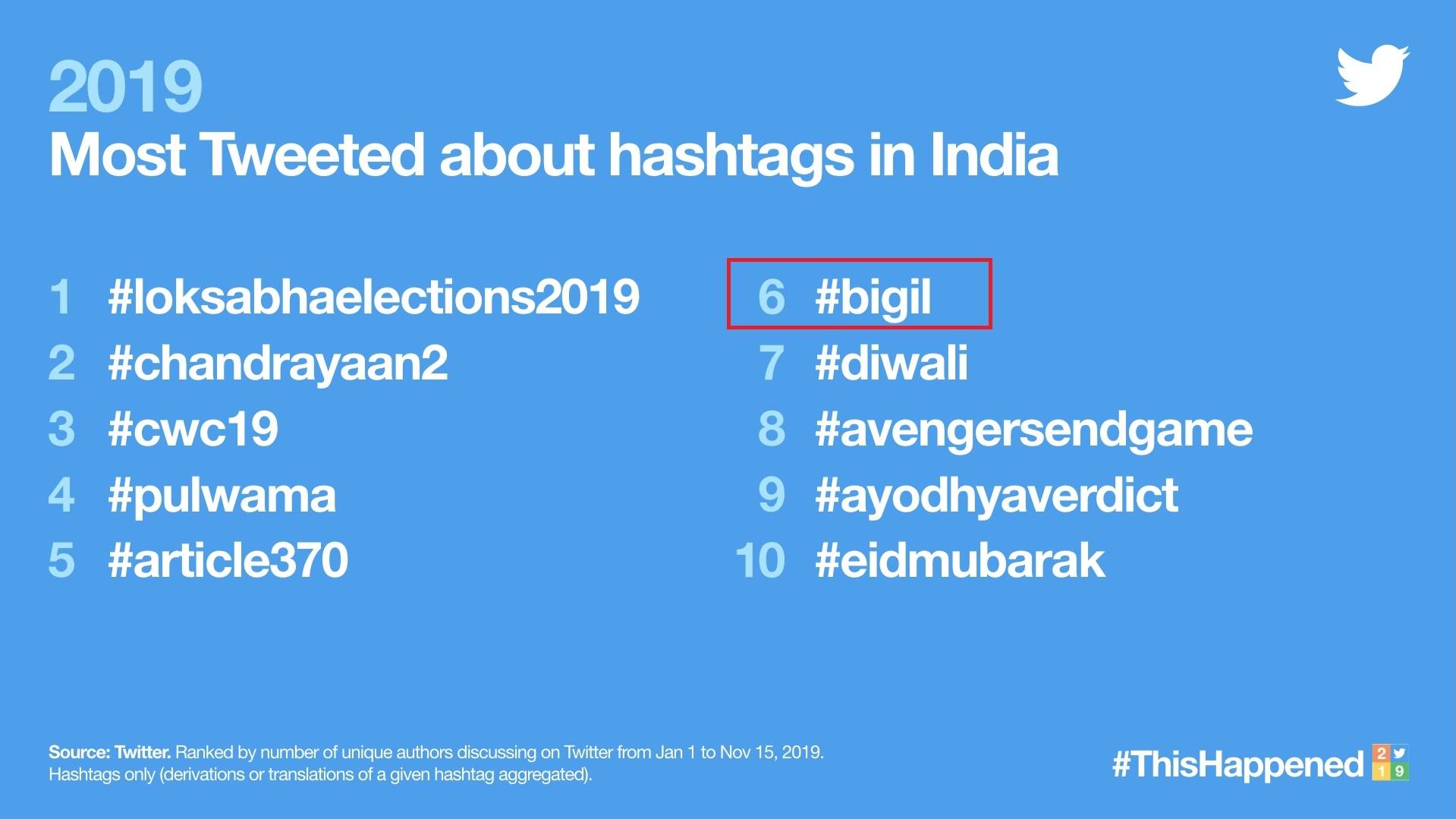 எப்போதும் போல் தமிழ் பொழுதுபோக்கு பிரகாசம்

மிகவும் மறுட்வீட் செய்யப்பட்ட ட்வீட், நடிகர் @actorvijay's பிகில் பற்றிய இந்த ட்வீட். #Bigil

மேலும் இதுவே கருத்தோடு அதிக மறுட்வீட் செய்யப்பட்ட ட்வீட் ஆனதுhttps://t.co/EJNKrKiHDB

— Twitter India (@TwitterIndia) December 10, 2019
Team Bigil also dominated the entertainment hashtags overall the with Vijay, Atlee, A.R.Rahman and Archana Kalpathi emerging among the top entertainment handles in India and Bigil poster garnering the most number of re-tweets and quoted re-tweets.