Vijay Sethupathi's upcoming movie Sindhubaadh is gearing up for a release on June 21, 2019 (Friday) and at this time, the legal complications the film faces due to the issues between the film's producer and Baahubali producers Arka Media Works have resurfaced.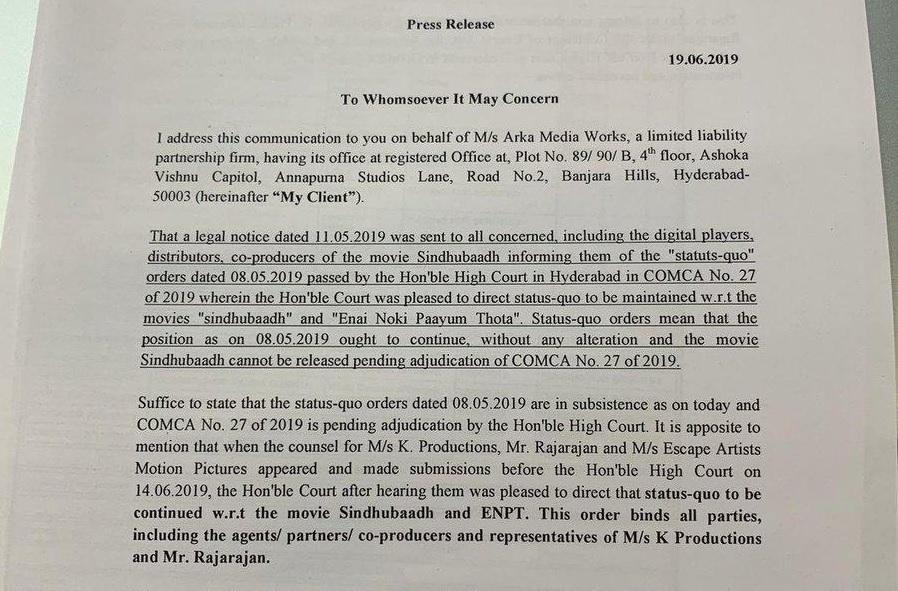 The Telengana High Court's extension of the 'status quo' on Sindhubaadh's release means that any action aimed at aiding releasing the movie in any language, medium or format is a contempt of court and a punishable offense and applies to the digital players, distributors and co-producers of the movie.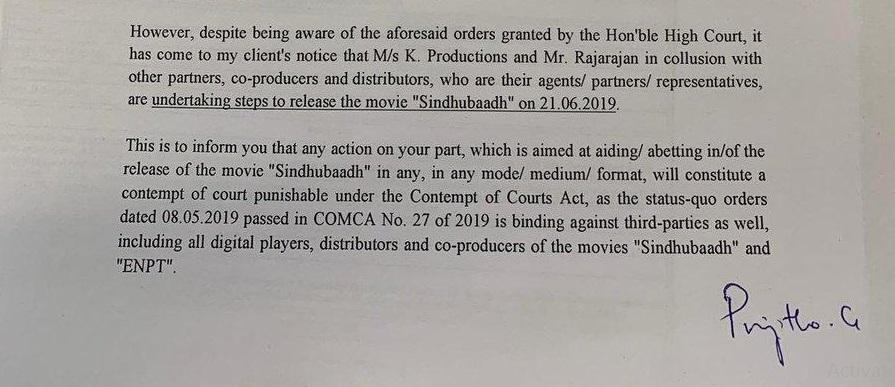 Due to this, the National multiplexes in Chennai and Chengalpet area of Tamil Nadu have refused to slot the movie in their programming chart and have decided to hold the slotting unless their digital service providers give them a go-ahead.