Now, post the allegations getting media attention, Suresh has given his statement to a Tamil TV channel claiming Vairamuthu to be of 'Everest' stature and warning Chinmayi for her allegations.

Suresh, the organiser of Veezhamattom, an album launch organised by Sri Lankan Tamils in Switzerland said,
"The concert took place on a Sunday. After the concert ended, Vairamuthu went to his hotel. Chinmayi and her mother came with us to our house. While Vairamuthu left on Monday, Chinmayi and her mother left a week later.. the Tamil community is very angry and we request her to stop the false accusations."


Chinmayi who has been prompt so far in following through, went ahead replying to this statement as well and said: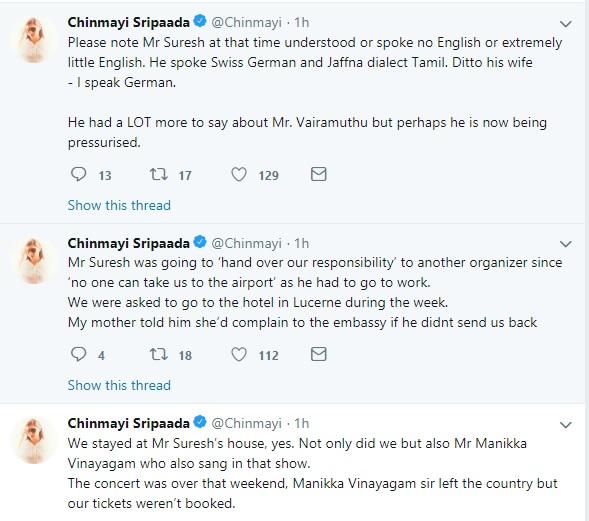 She has also tweeted about one more allegation against Vairamuthu while aggressively batting for MeToo and TimesUp movements. Meanwhile, Kollywood names like
Ghibran
,
Meyaadha Maan
director
Rathna Kumar,
director C.S. Amudhan and some others have joined
Samantha
and
Siddharth
to show solidarity for Chinmayi.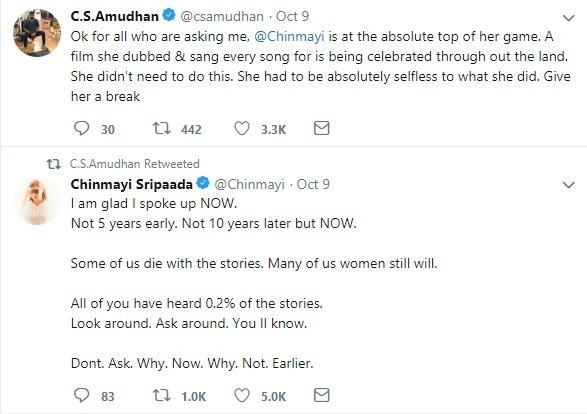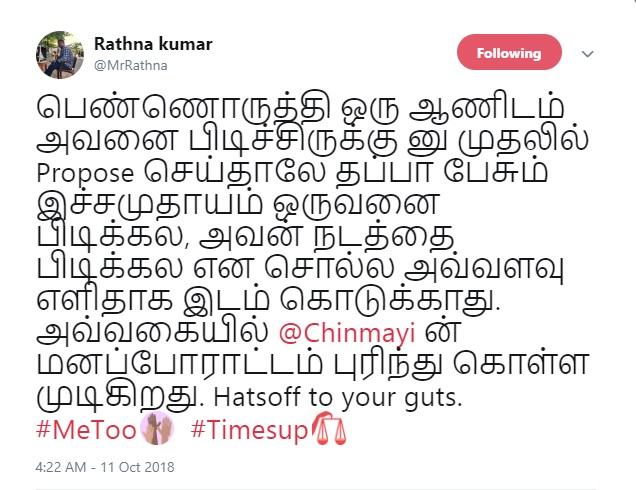 It is worth mentioning here that Vairamuthu has so far acknowledged all allegations only through a tweet, where he has chosen to not respond to any of the accusations.