Kannada blockbuster Kantara written, directed by and starring Rishab Shetty had its digital premiere on Amazon Prime Video on November 24, 2022 in Kannada, Telugu, Tamil and Malayalam languages. The Hindi version of this movie is now all set for an OTT premiere on Netflix on December 9, 2022 [Friday].
[Update: December 7, 2022]
Now screaming 🗣️ because Kantara is coming to Netflix in Hindi on December 9th and English in January 🔥#KantaraOnNetflix pic.twitter.com/C7G8lGKB7B

— Netflix India (@NetflixIndia) December 7, 2022
Set against the backdrop of land grabbing and forest wealth smuggling, Kantara highlights the practice of of a coastal tribal community called Bhoota Kola, which a ritual performance where a person temporarily becomes the local spirit/deity that is being worshipped. In the movie an 1870 Bhoota trades forest land of the tribal people with a king in exchange for happiness. Many years later, when the king's son grows greedy and wants the land back, he invokes the wrath of the Bhoota.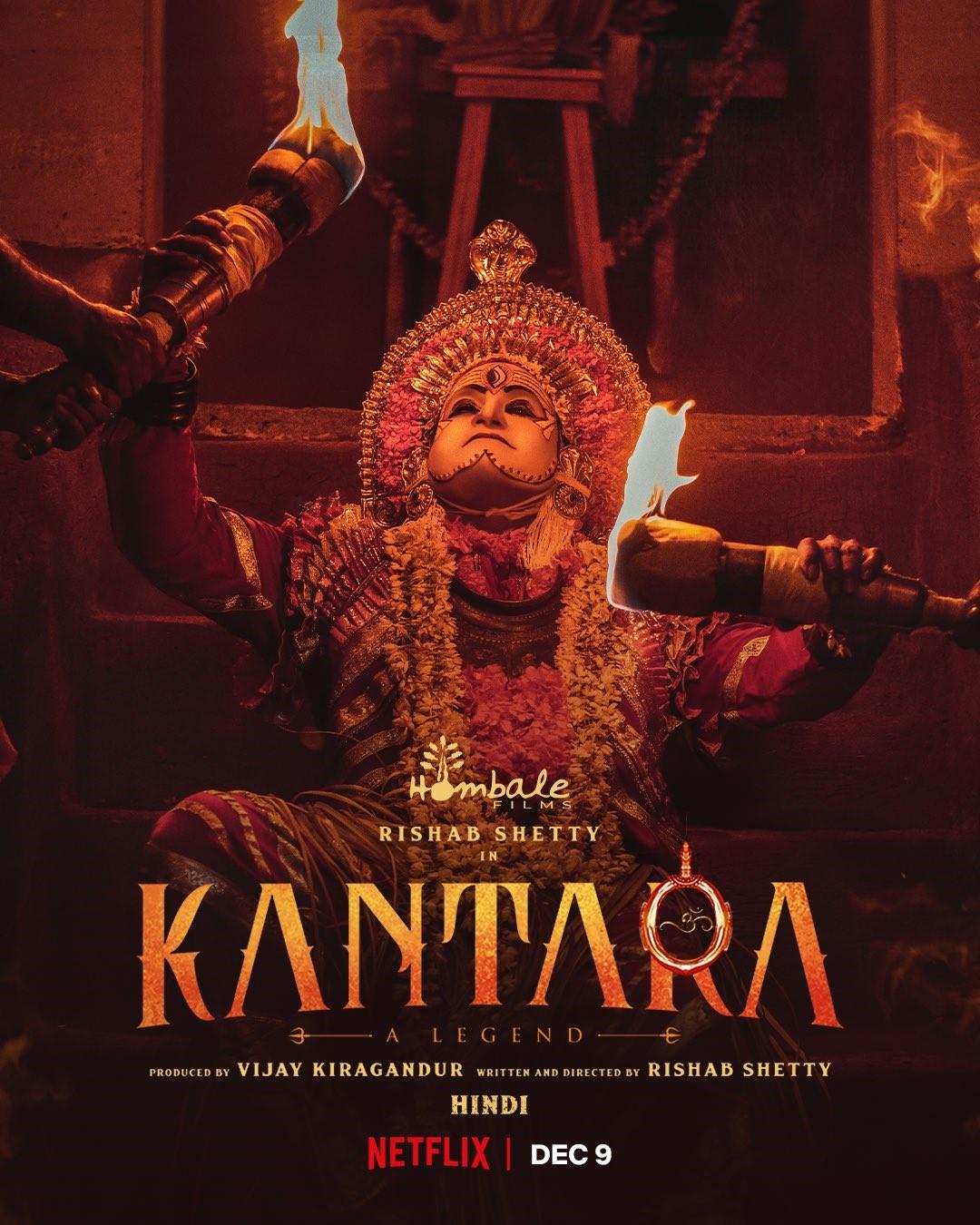 Made at a budget of Rs. 16 Cr, Kantara which has recently released in Tulu as well, has been having a dream run at the box-office with a gross close to Rs. 400 Cr. The movie is a production venture of KGF fame Hombale Films.