At a time when South Indian voices have been crystal clear about not being on board with Hindi imposition or foisting Hindi as the national language of India (it is not, it is one of the official languages), a Zomato employee took it upon themselves to poke the bear in the bear's own territory.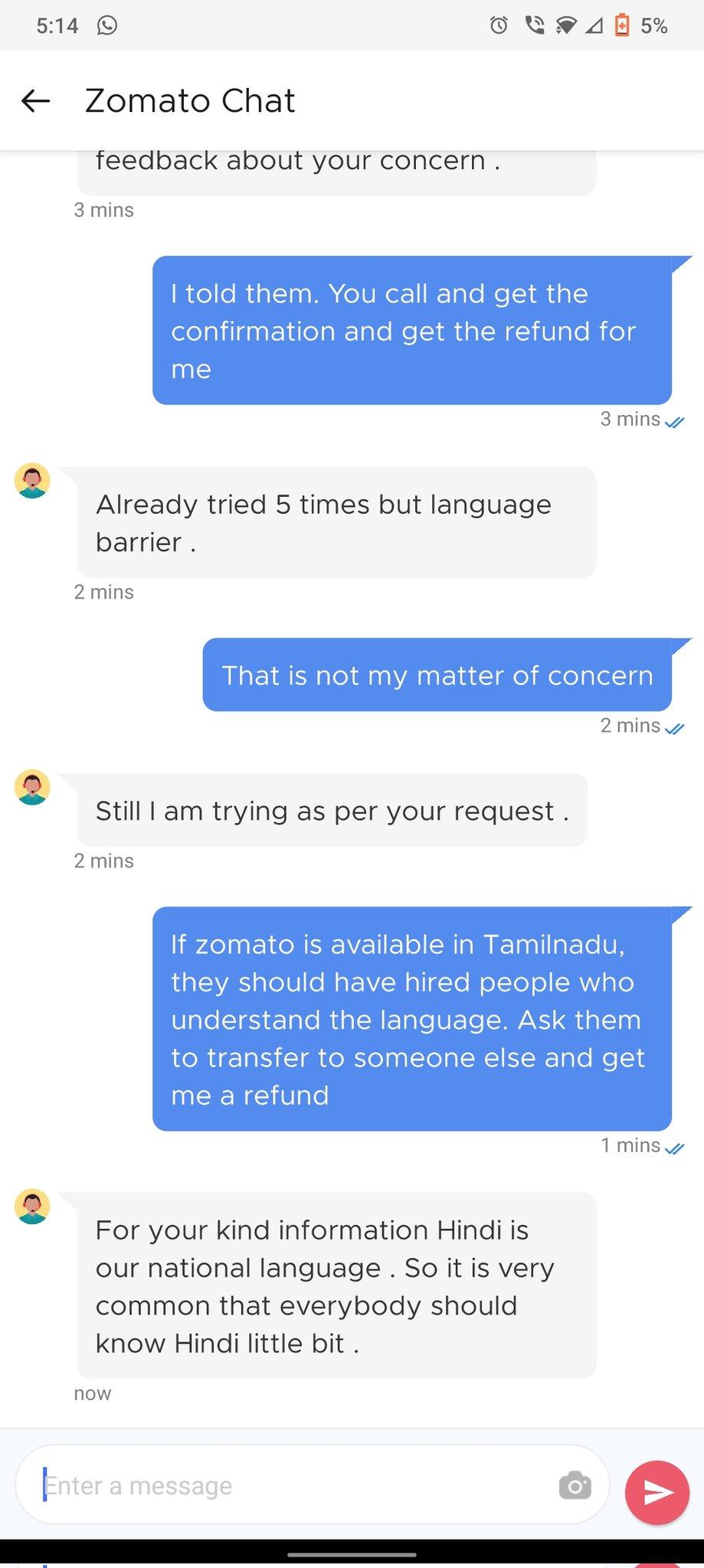 A Coimbatore-based customer was rudely 'educated' on why "everyone should know Hindi little bit (sic)", during a complaints interaction. The customer named Vikash rightfully decided not to let it slide and took it up with Zomato directly by sharing the screen-shots of the conversation on Twitter.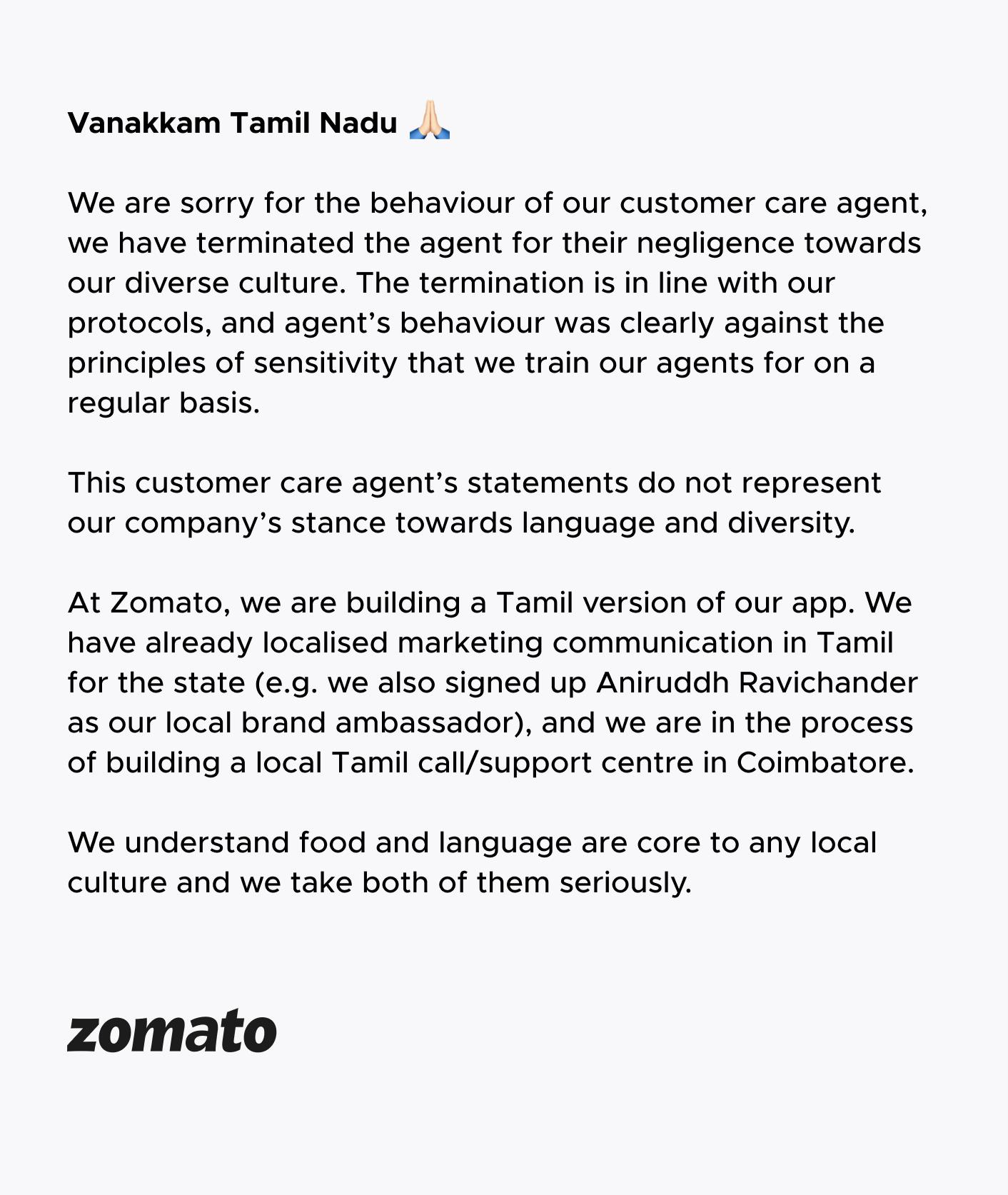 Not only did Zomato fire the employee [Zomato founder later tweeted that she was reinstated], who they say does not represent the company's stance towards language or diversity, but they also announced that they are building a Tamil version of the app along with setting up local call centers in Tamil Nadu. They even pointed out that they are regionalizing their marketing campaigns by signing Tamil music composer Anirudh as the brand ambassador.
This happened today. Instead of damage control/ publicity exercises, do something solid like sensitising your executives. @deepigoyal pic.twitter.com/ZSiGfMHFBA

— Thamizh_Vellum (@UnityInDiverse) October 19, 2021

The official statement should have included that Hindi is not the national language and we will continue to teach our staff. #Reject_Zomato

— Muthukumar (@Radhak4Krishnan) October 19, 2021
No brother, neither Hindi, nor Tamil are national languages. There are official languages for conducting the govt business at the centre & each state has its own offical languages too. It's explicitly mentioned that India doesn't have a national language

— Lakshmi Narayanan 🚀 (@_glnarayanan) October 19, 2021
Well if being an adult you still don't understand India's diverse culture.. then you cant be trained.

— Pratik Ranjan | प्रतीक रंजन | 🇮🇳 (@thehitmanranjan) October 19, 2021
The customer care guy certainly is misinformed. He should be educated as most people in India think Hindi is national language because they are not educated on this.

— Yash Jha (@theyashjha) October 19, 2021
We feel sorry for that brother who is suspended. But indian's biggest assest is diversity. Stop the propoganda that india has one official language. No one shall it.

— Vijay DINAKARAN (@Vjdinakaran) October 19, 2021