Recently Maanaadu producer Suresh Kamatchi announced that the theatrical rights for the film has been acquired for Tamil Nadu and overseas regions like USA, Canada, UK, Europe, Australia, Africa, Malaysia, Srilanka, Singapore and Gulf countries.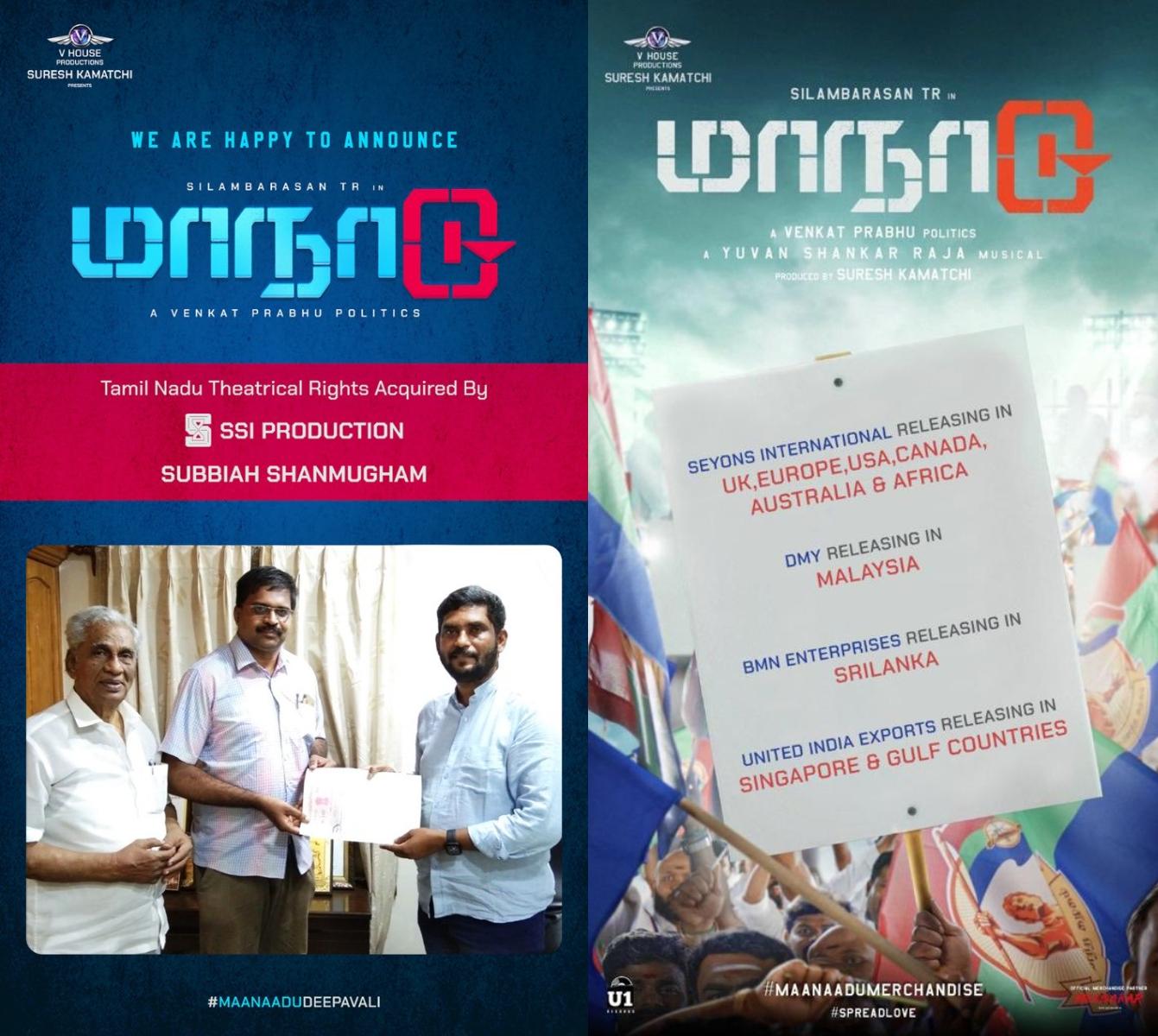 However, word in the grapevine is that the film might not come out for Diwali in November, 2021 as scheduled. Internal financial reasons is said to be the main cause of the same, while there have been no official updates on release plan changes.
Maanaadu is one of the four Tamil films awaited in theaters for Diwali this year. The movie directed by Venkat Prabhu is a political thriller in the time loop genre and also stars Kalyani Priyadarshan, SJ Suryah among others.