After a day of specualtion that actor and politician Vijayakanth has been hospitalized after testing positive for Coronavirus COVID-19, the development has now been officially confirmed. Desiya Murpokku Dravida Kazhagam (DMDK), the political party which Vijayakanth founded has issued an official statement which read,
"Vijayakant undertakes complete health check-up once every six months. When he went to MIOT for check-up this time, it was detected that he had mild symptoms. He has been treated for it,"

September 24, 2020
Added to this, MIOT hospital where Vijaykanth is currently admitted updated that the actor tested positive for the virus on September 22, 2020 but since the symptoms are mild and his condition is stable, they are looking forward to discharging him soon.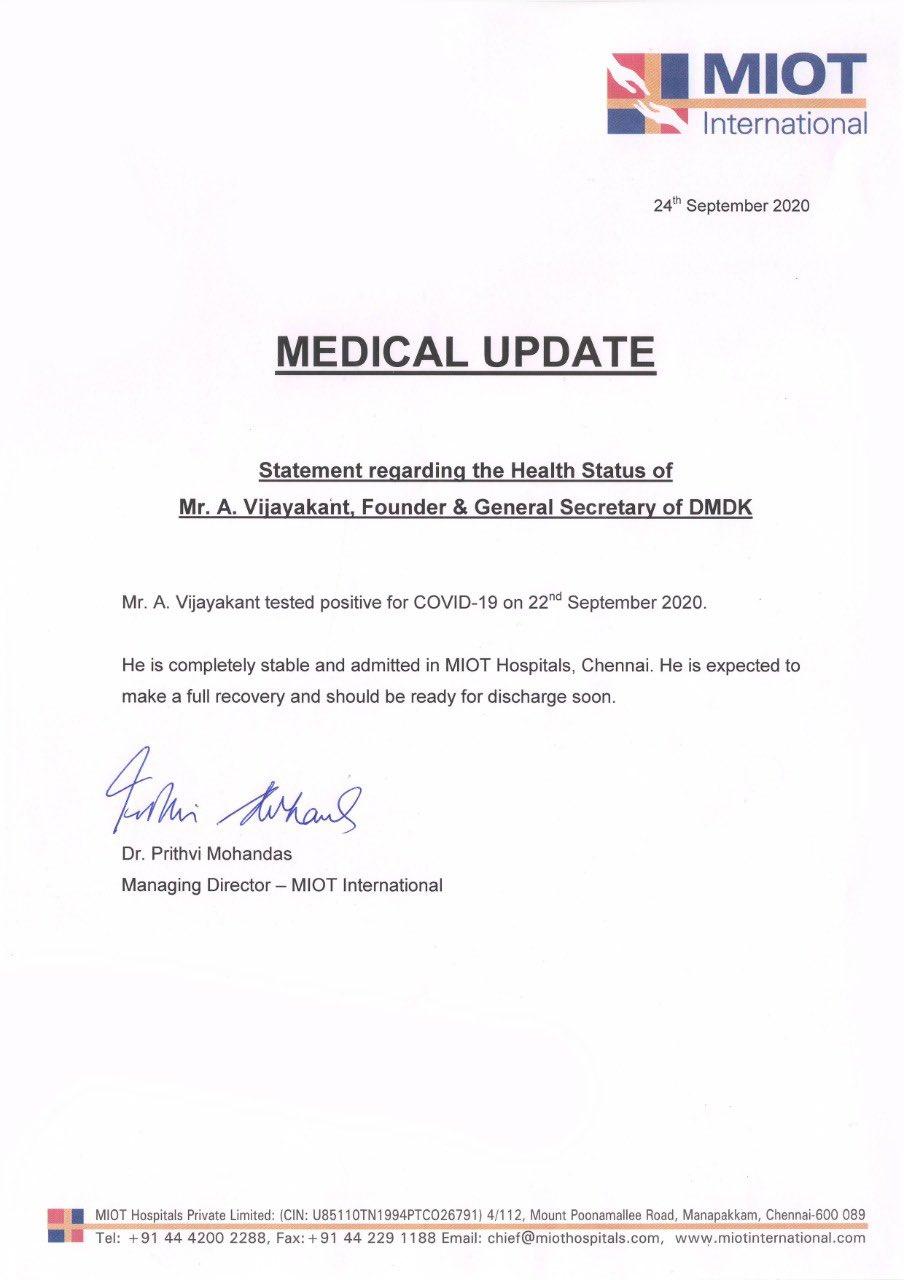 It is worth mentioning here that when Coronavirus COVID-19 was declared a pandemic, Vijayakanth was one of the first people from Kollywood to lend a helping hand to those affected. Besides donating supplies, he had offered two of his property spaces to be turned into treatment centers, and one of his ground spaces to be used as burial ground for those who were having difficulties being buried in regular cemeteries.