Meme nation all over the world having been doing their best in keeping us entertained since the COVID19 Coronavirus outbreak and besides the laughs, they have also been providing the required insights on the subject from time to time. At a time when most of the population is working from home and leading a quarantined lifestyle, we decided to highlight the efforts of our Tamil meme nation.
Before the smiles though, here are some quick reminders:
Social distancing is the most important rule to follow (Here's why).
World Health Organization's website is extremely informative and updated on the subject (South-East Asia's Regional Information Here).
WHO's Whatsapp Chatbot number for Coronavirus related Alerts - +41789831892.
Memes With Awarness
---
1. Social Distancing - Vadivelu's Flowchart is the way
2. Self Quarantine - Quarantine yourself like Neelambari
3. Covid19 - Origin and Spread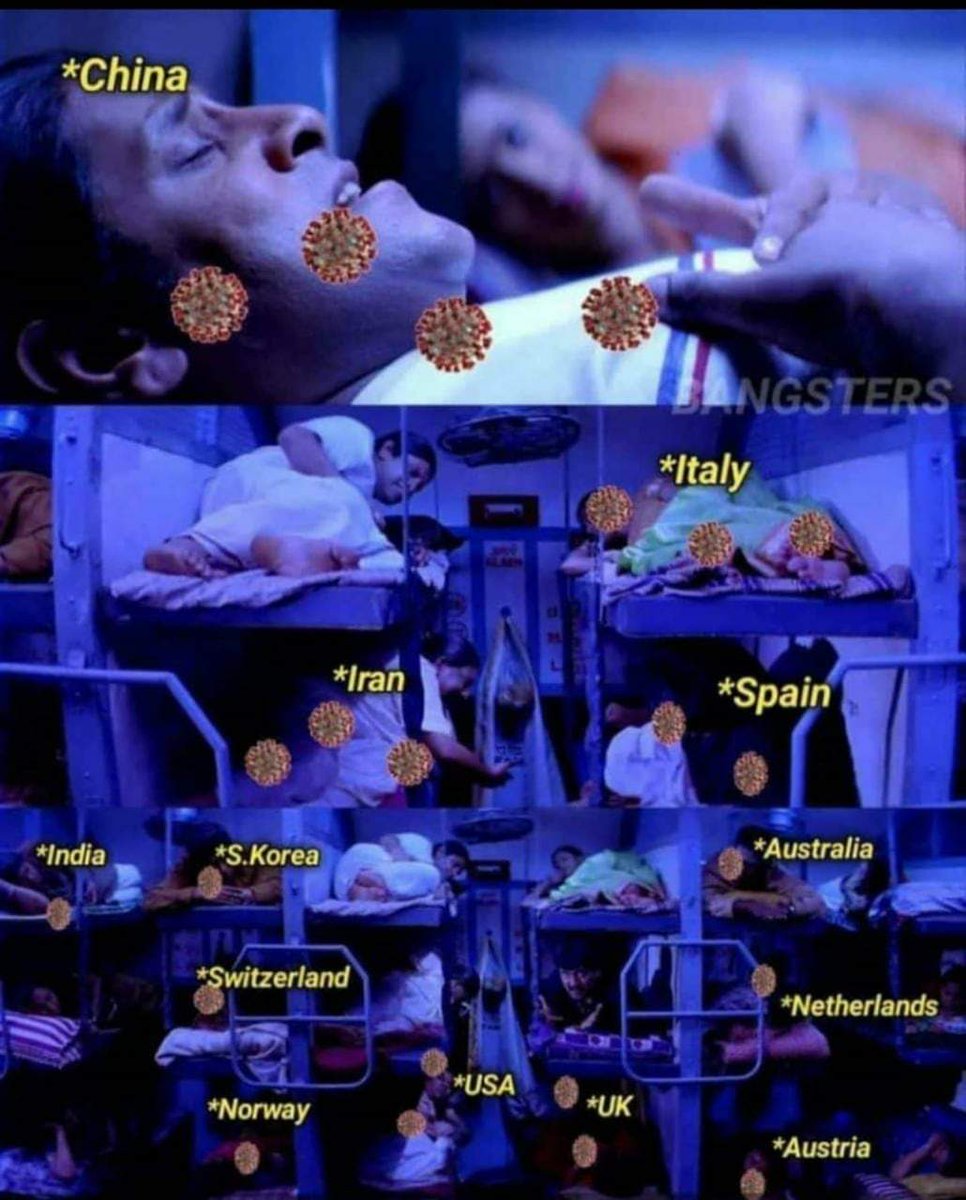 4. Sanitize
Hahahaha! Yabba namma makkal irukkangaLe. pic.twitter.com/AXBfgG45uK

— Blogeswari (@blogeswari) March 18, 2020
5. Maintain Zero Physical Contact
When you have to fight the bad guys but also be safe not to get the corona virus by touching others pic.twitter.com/bgf4D1TLlJ

— LS (@PuneerSoda) March 11, 2020
6. Consult a Doctor
Are you sick? Do not panic!! Go consult a doctor! DO NOT SELF MEDICATE! #StayAware #StayPositive #CoronavirusOutbreakindia pic.twitter.com/GRC6eShl4x

— AGS Cinemas (@agscinemas) March 20, 2020
Memes for Laughs
---
1. Founder of social distancing and self quarantine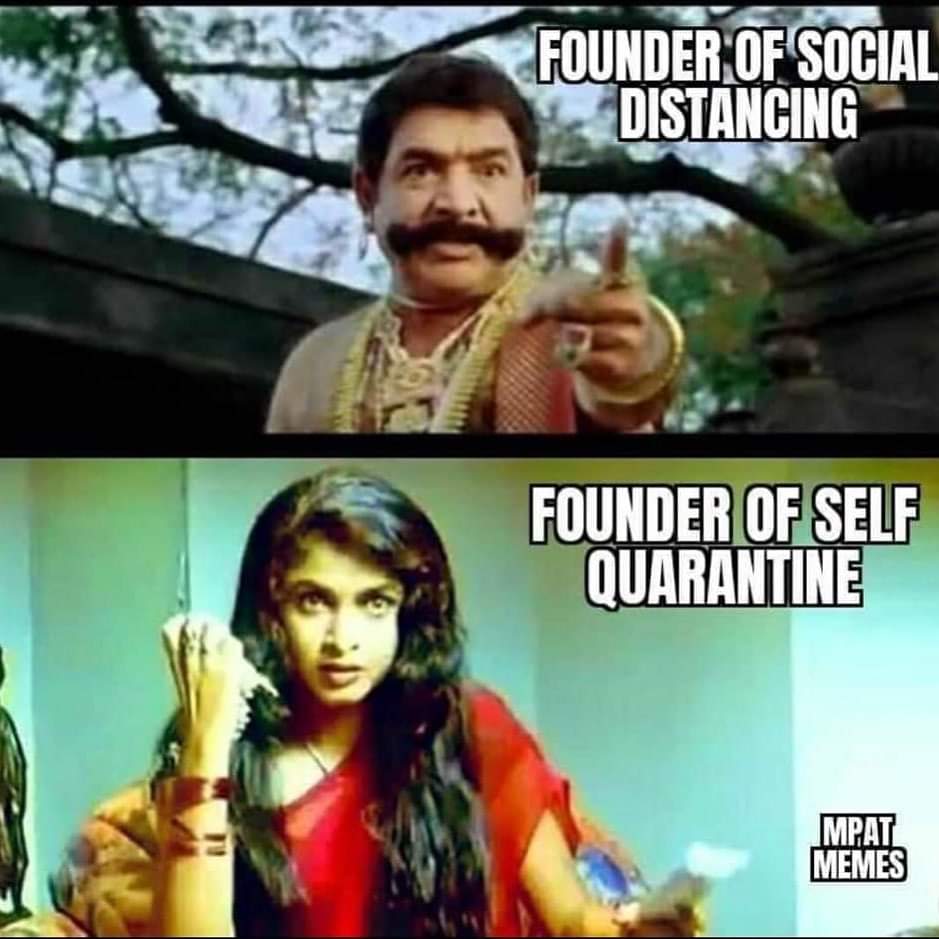 2. Nothing is impossible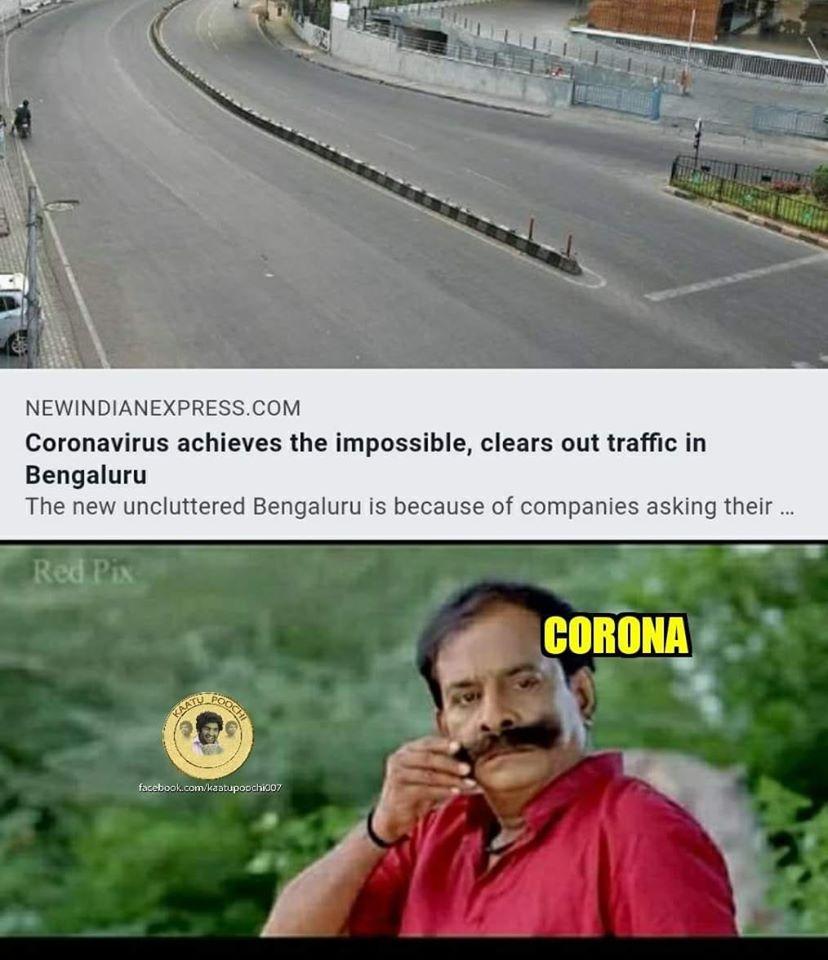 3. Center of Attraction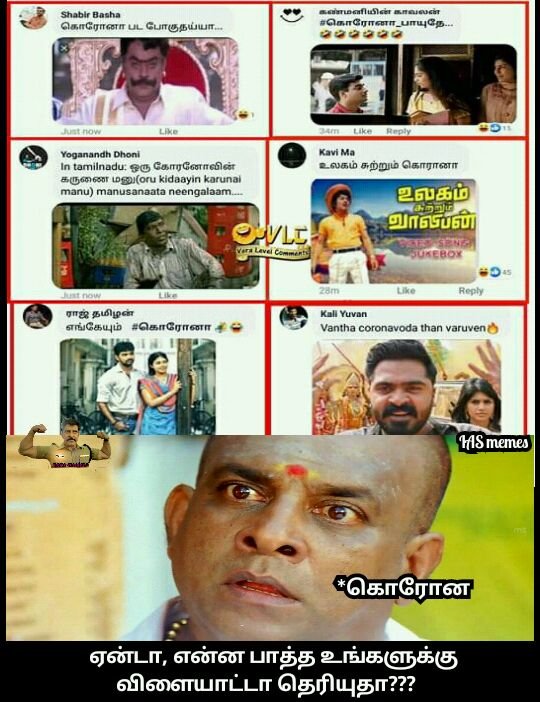 4. Corona or Dengue?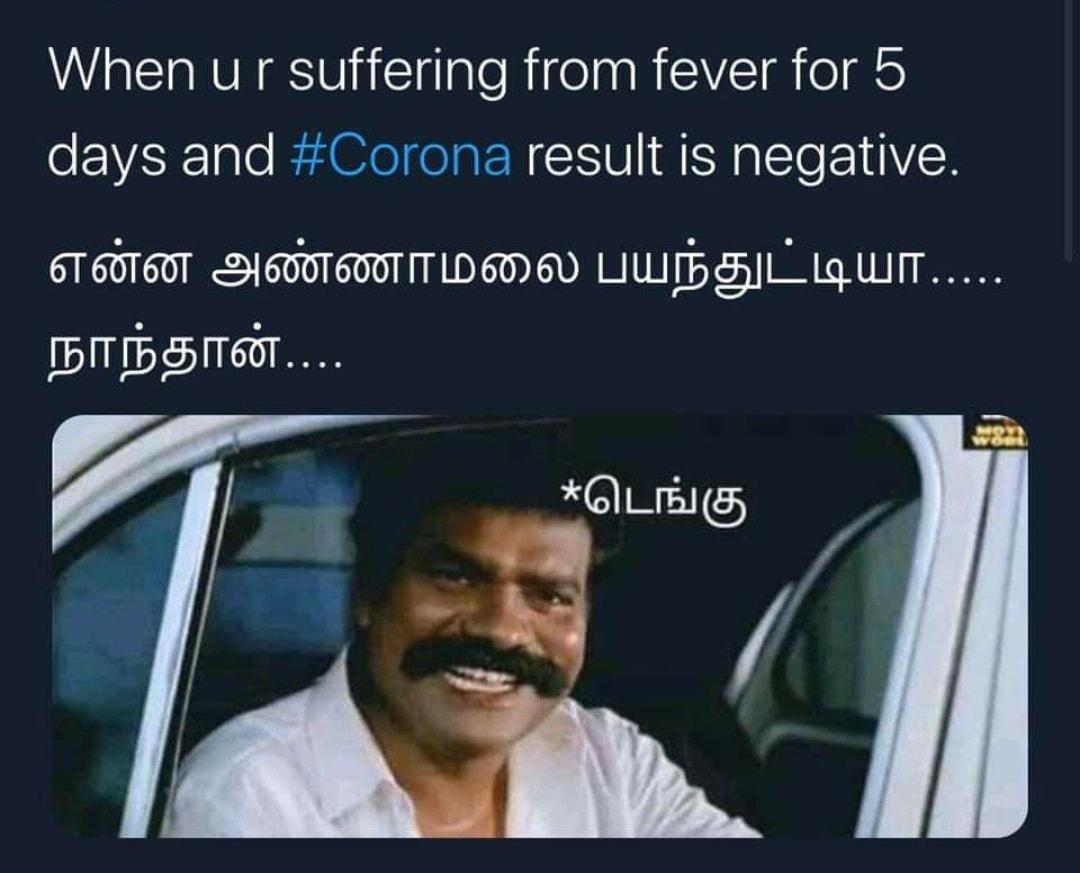 5. Revival of 90's kids' Innocence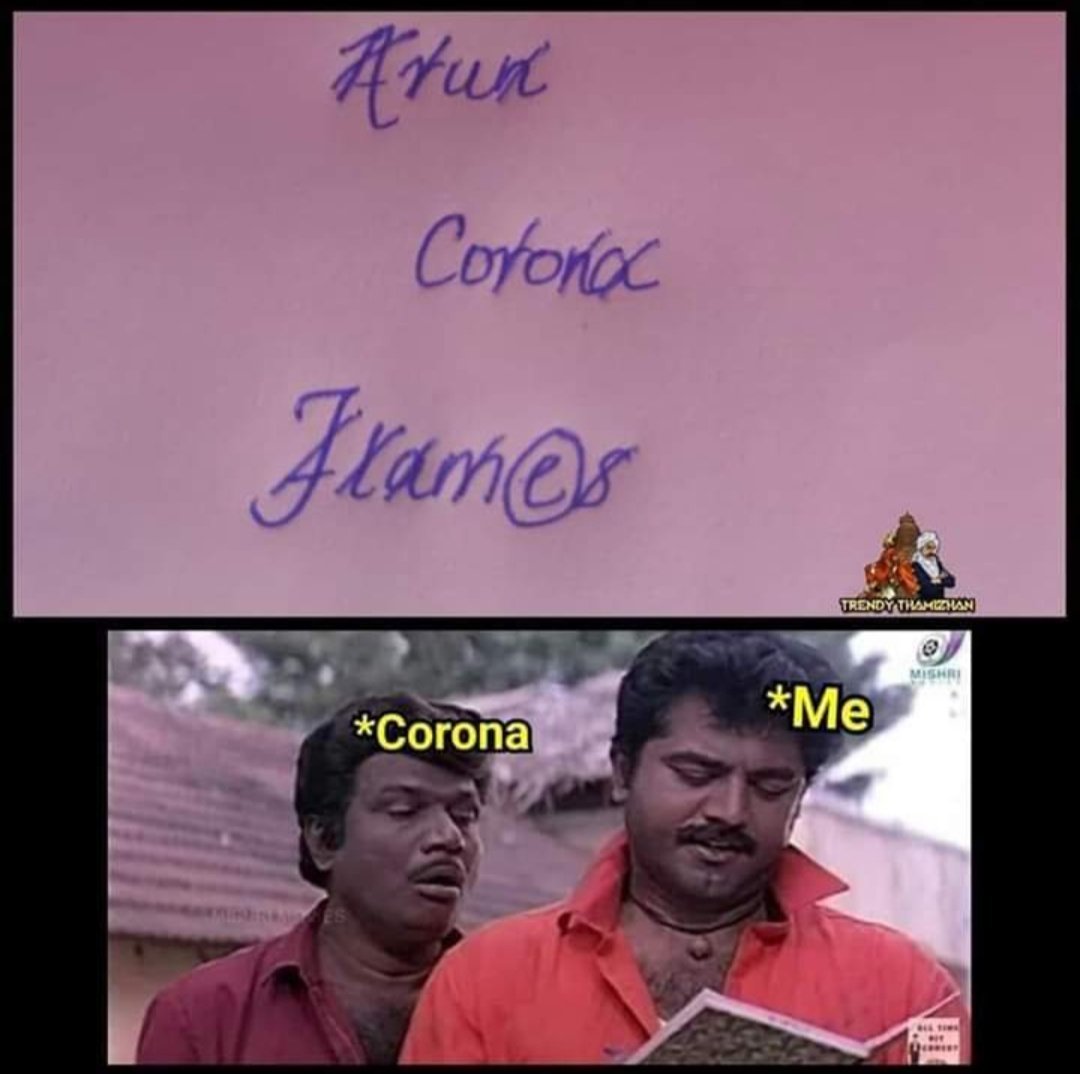 6. The actual work from home scenario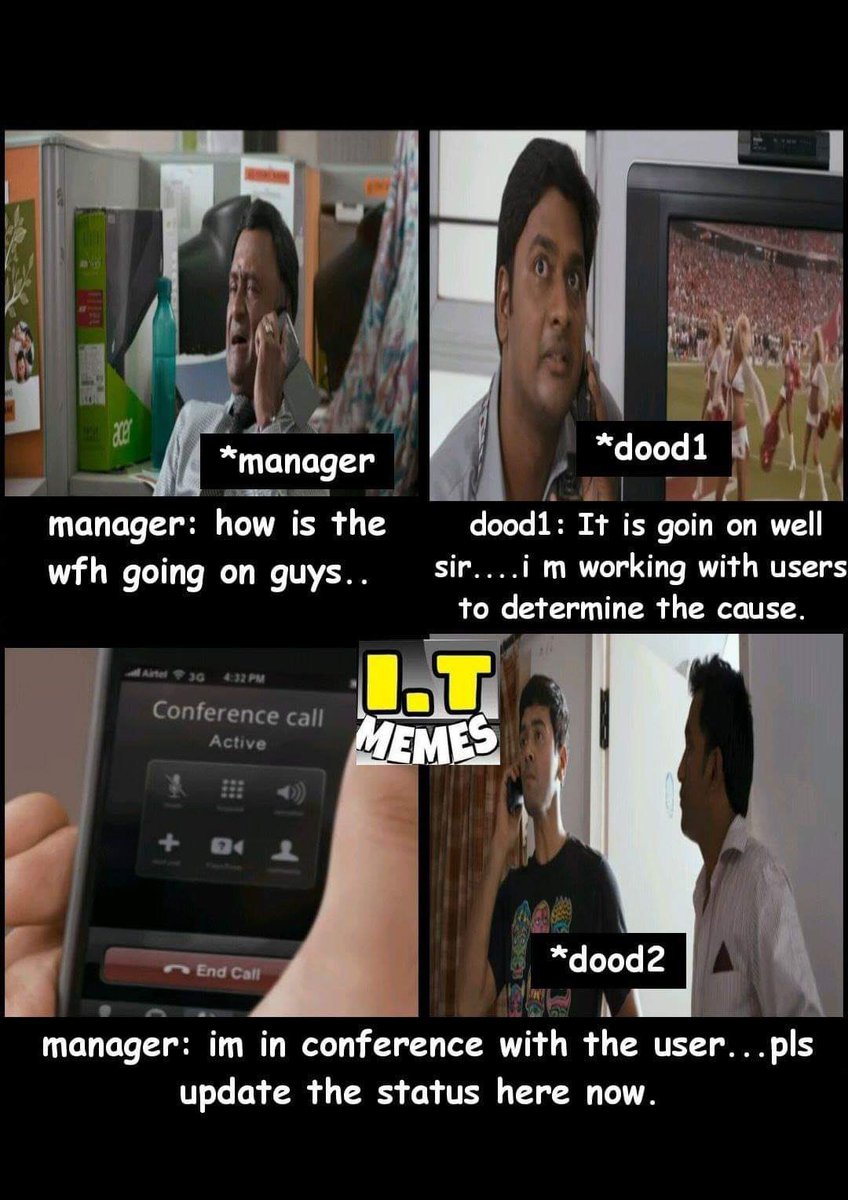 7. Mechanical Dood's
Industrial employees to manager:

Boss நானும் Work from home பாக்கட்டுமா?

எது இந்த CNC மிசின வீட்டுக்கு தூக்கிட்டு போய் வேலை பாக்க போறியா? pic.twitter.com/DWFt1hXTfG

— டிப்பு (@Parthi_rajesh26) March 18, 2020