Besides the umpteen biographical films Bollywood has made on popular and not-so popular personalities, it has also featured characters in movies that are based on real-life living/dead people. This has become such a norm that only in the last two years, the Hindi film industry has seen biopics, historic dramas, sports films or films based on freedom struggle portraying actors who have depicted real life characters.
Here is a year-wise look at some of these films:
2019
The Accidental Prime Minister (Manmohan Singh - Anupam Kher):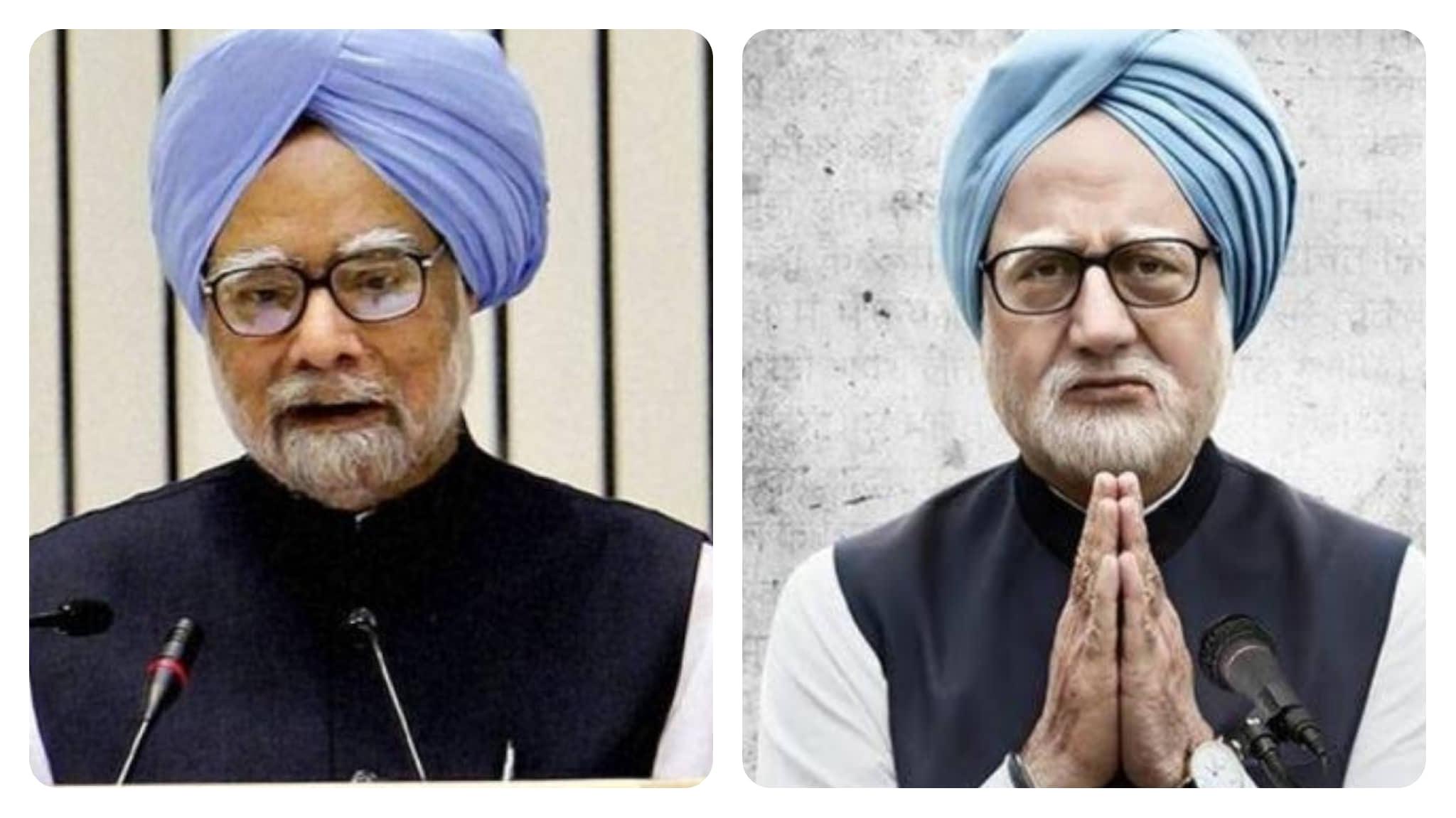 Based on the memoir by Indian policy analyst Sanjaya Baru, The Accidental Prime Minister explores Manmohan Singh's tenure as the Prime Minister of India, and the interference of Congress Party in contradicting his decisions during his first tenure.
Manikarnika: Queen of Jhansi (Jahnsi Rani - Kangana Ranaut):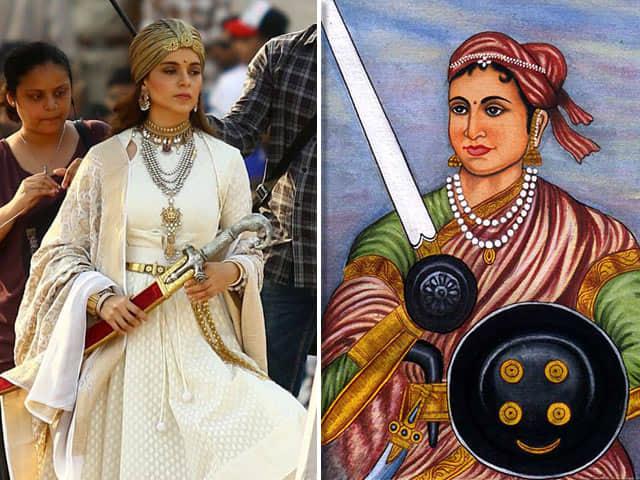 The film is based on the life of Rani Lakshmi Bai of Jhansi, one of the leading figures of the Indian Rebellion of 1857 and a symbol of resistance to the British Raj for Indian nationalists.
Sonchiriya (Daku Man Singh - Manoj Bajpayee):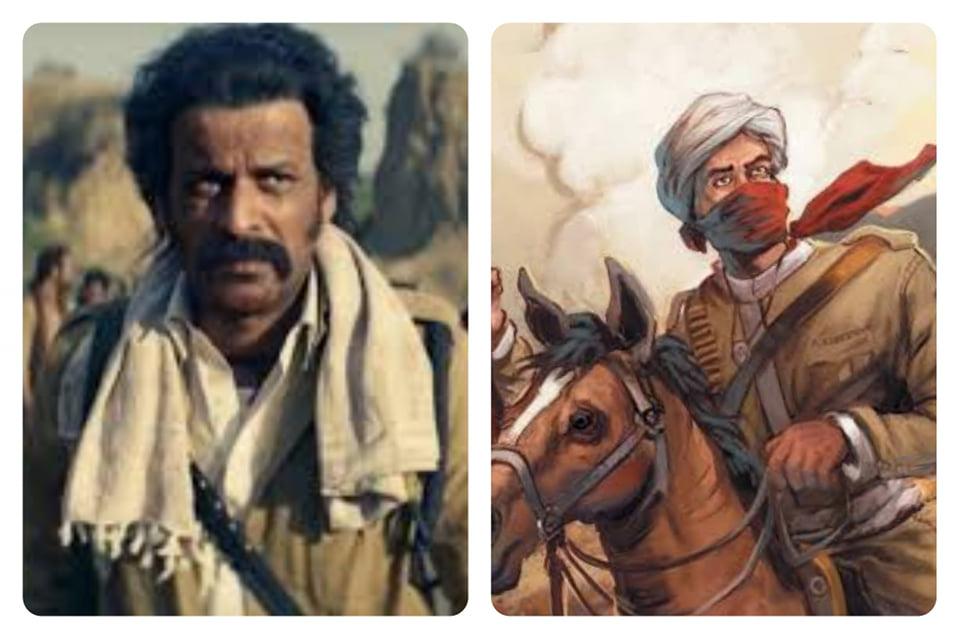 In Sonchiriya, while all the other characters are fictional, Manoj Bajpayee plays the role of Daku Man Singh, which is based on the real-life dacoit Man Singh. Man Singh had a reputation as India's Robinhood and despite his 1,112 dacoities and 185 murders (including 32 police officers), Daku Man Singh was worshipped as an idol by the people of his village post his encounter.
Kesari (Havaldar Ishar Singh - Akshay Kumar):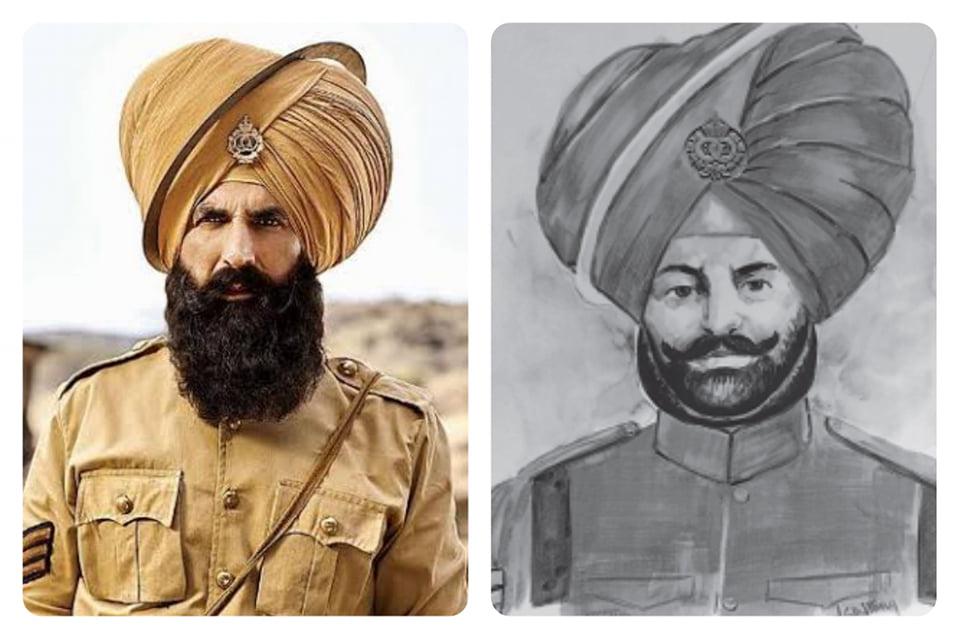 The film follows the events leading to the Battle of Saragarhi, a battle between 21 soldiers of the 36th Sikhs of the British Indian Army and 6,000–10,000 Afridi and Orakzai Pashtun tribesmen in 1897.
India's Most Wanted (Yasin Bhatkal - Sudev Nair):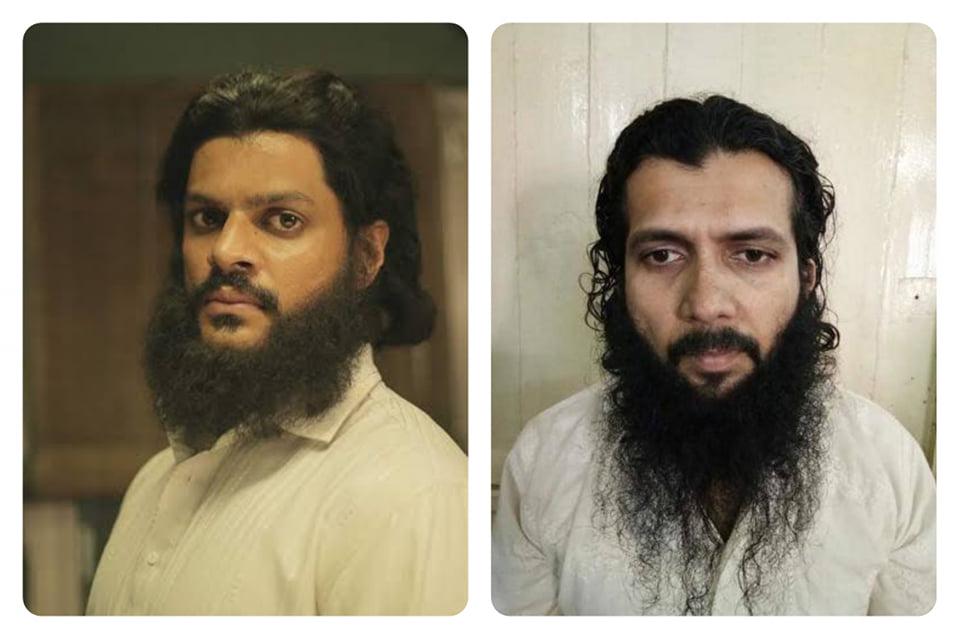 India's Most Wanted is inspired by the arrest of the proscribed organization Indian Mujahideen (IM) terrorist Yasin Bhatkal, also referred to as India's Osama Bin Laden, near the India-Nepal border in August 2013.
Super 30 (Mathematician Anand Kumar - Hrithik Roshan):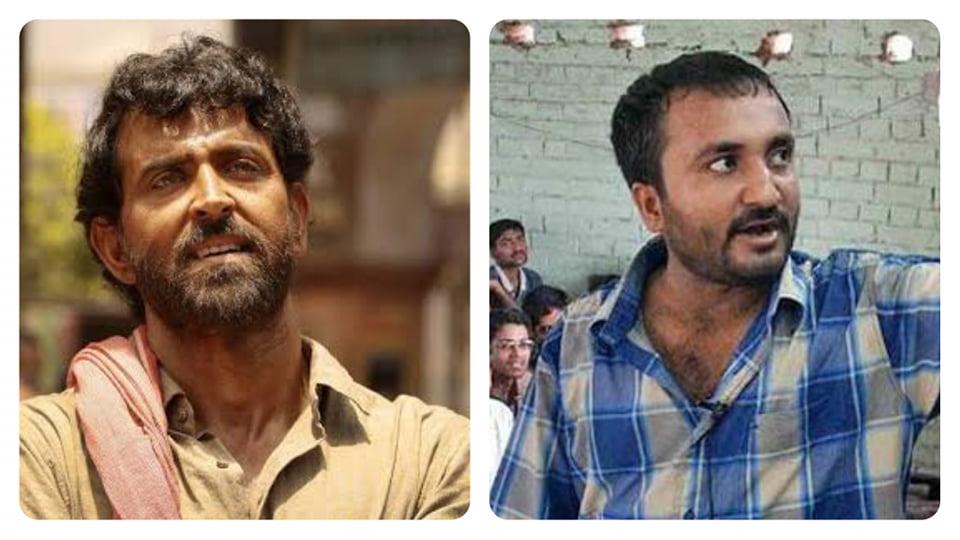 Super 30 is an Indian educational program that was started in Patnby Anand Kumar,
a mathematics teacher, and Abhayanand, the former D.G.P of Bihar. The program selects 30 talented candidates each year from economically underprivileged sections of Indian society and trains them for the JEE. The program is portrayed in this movie of the same name and, stars Hrithik Roshan as Kumar.
PM Narendra Modi (Narendra Modi - Vivek Oberoi):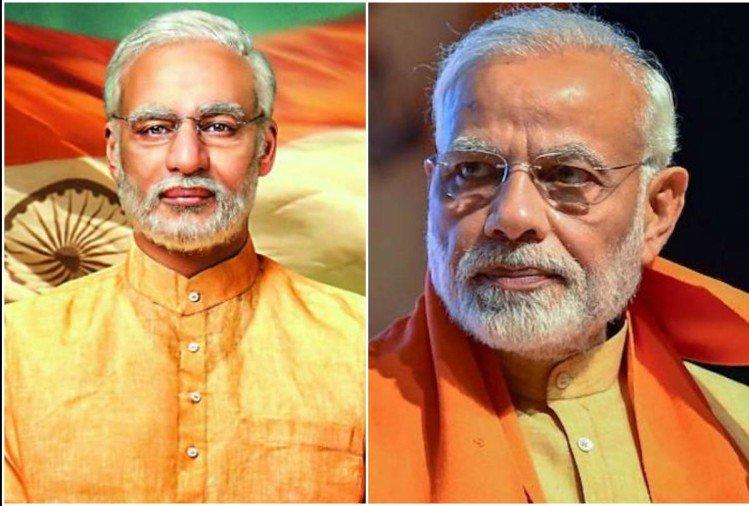 The film's plot is based on the life of Narendra Modi, the 14th Prime Minister of India. The film stars Vivek Oberoi as Narendra Modi, Manoj Joshi as Amit Shah, Boman Irani as Ratan Tata, Barkha Sengupta as Jashodaben, Aanjjan Srivastav as Atal Bihari Vajpaye, and Zarina Wahab as Hiraben Modi.
Batla House (DCP Sanjeev Kumar Yadav - John Abraham):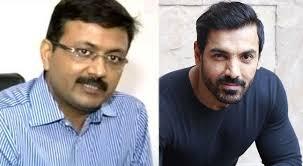 Inspired by the Batla House encounter case that took place in 2008, the film has John Abraham portraying Sanjeev Kumar Yadav, the real police officer who played a crucial role in the encounter. The protagonist's struggle to catch the fugitives and prove the encounter wasn't a fake one, while dealing with nationwide hatred and posttraumatic stress disorder is what forms the core story.
2018
Padmaavat (Padmavati - Deepika Padukone): The film is based on the epic poem Padmavat by Malik Muhammad Jayasi. It stars Deepika Padukone as Rani Padmavati, a Rajput queen known for her beauty, wife of Maharawal Ratan Singh, played by Shahid Kapoor. Ranveer Singh plays the notorious Mughal conqueror Sultan Alauddin Khilji who is said to have heard of Padmavati's beauty and waged a war against the Rajput clan to claim her.
Padman (Arunachalam Muruganandham - Akshay Kumar):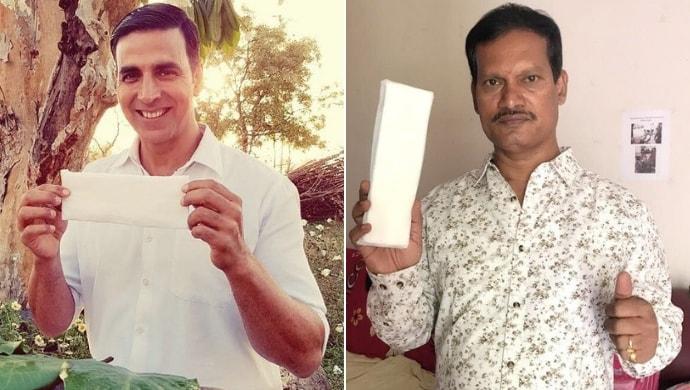 The film is inspired by the life of Arunachalam Muruganantham, a social entrepreneur from Coimbatore, Tamil Nadu who introduced low-cost sanitary pads.
Raid (IT Commissioner of Lucknow, Sharda Prashad Pandey - Ajay Devgan): The film is set in 80's and is based on the real-life incident i.e. the longest ever Income Tax raid that was conducted on 16 July, 1981 in the house of businessman and then Congress MLA Sardar Inder Singh in Kanpur.
Omerta (terrorist Ahmed Omar Saeed Sheikh - Rajkumar Rao):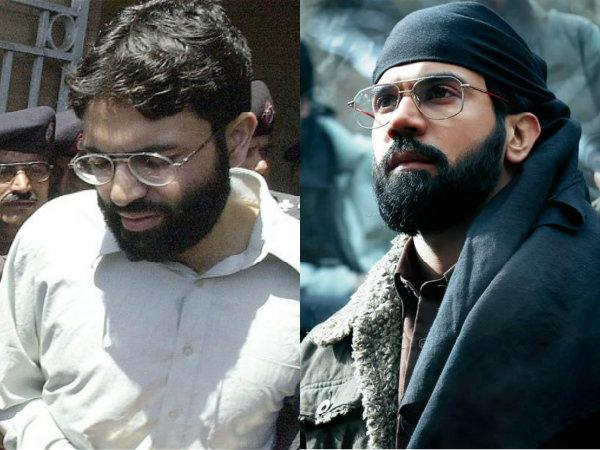 A crime drama directed by Hansal Mehta, the movie stars Rajkumar Rao in the role of Ahmed Omar Saeed Sheikh, British terrorist of Pakistani descent. The film explores the 1994 kidnappings of Westerners in India for which Omar was arrested and served time in prison and the plotting of murder of Wall Street journalist Daniel Pearl in 2002.
Sanju (Sanjay Dutt - Ranbir Kapoor):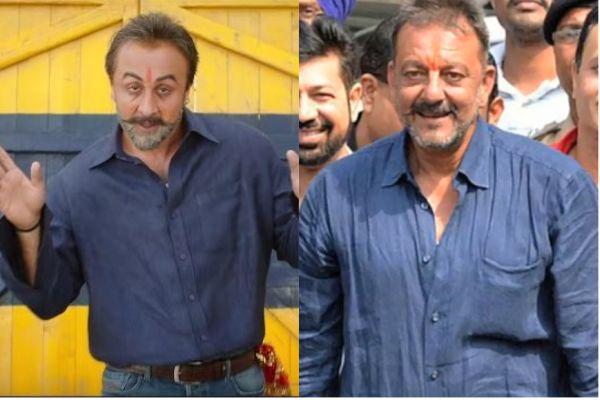 The film follows the life of Bollywood actor Sanjay Dutt, his addiction with drugs, arrest for alleged association with the 1993 Bombay bombings, relationship with his father, comeback in the industry, the eventual drop of charges from bombay blasts, and release after completing his jail term.
Soorma (Hockey player Sandeep Sigh - Diljith Dosanjh):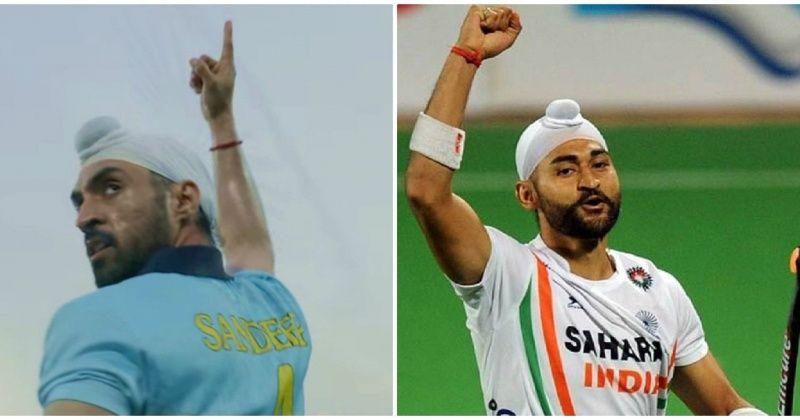 Directed by Shaad Ali and produced by Sony Pictures Networks India and C.S. Films, it stars Diljit Dosanjh and Tapsee Pannu in lead roles. The movie is based on the life of hockey player Sandeep Singh.
Gold (NN Mukherjee - Akshay Kumar, Dhyan chand - Kunal Kapoor, K.D. Singh - Amit Sadh, Balbir Singh Sr. Sunny Kaushal):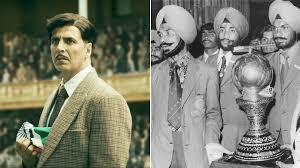 Gold: The dream that united our nation is a historical sports drama film based upon the National hockey team title at the 1948 summer Olympics. It stars Akshay Kumar, Mouni Roy, Kunal Kapoor, Vineet Kumar Singh, Amit Sadh, and Sunny Kaushal.
Manto
(Saadat Hasan Manto - Nawazzudin Siddiqui)
: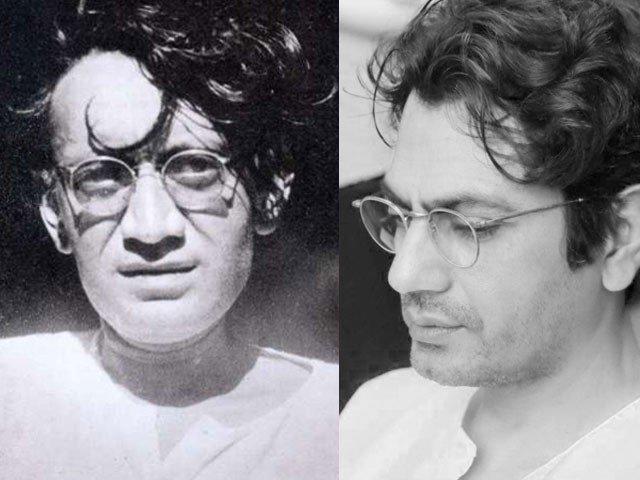 Manto is a biographical drama film about the famous Urdu author Saadat Hasan Manto, written and directed by Nandita Das. The film stars Nawazuddin Siddiqui in the title character of Indo-Pakistani, author and writer Saadat Hasan Manto
.