Sometime last year, we had reported about actors Arulnithi Tamilarasu and Shraddha Srinath teaming up for a thriller to be directed by debutant by Barath Neelakandan and Shraddha playing a book-writer in the movie. The title of this film has been announced as K13 and a first look poster has been released.
The poster comes with many easter eggs like a broken photo frame with the lead actress, a flight, a floating ink pen and some written papers, a phone with almost dead battery, the message 'sorry' carved on the wall and a dejected Arulnithi taped to a chair in front of it all.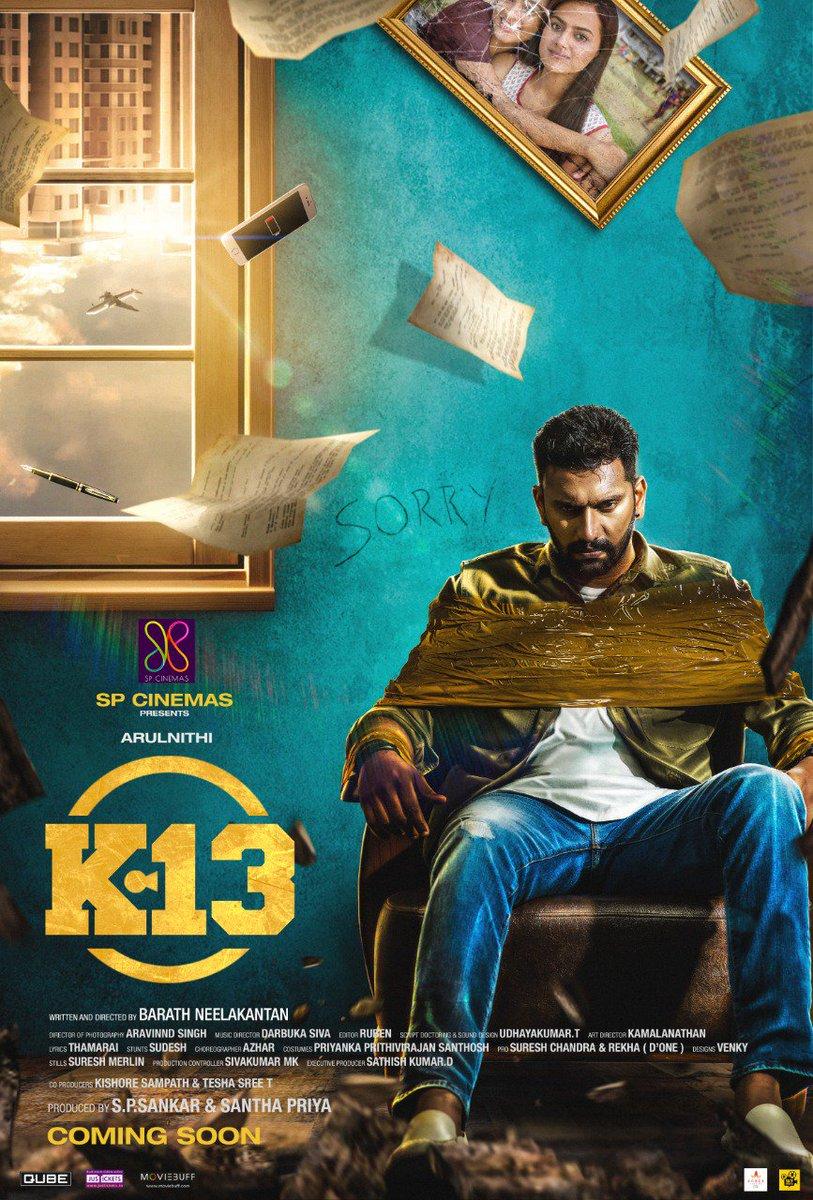 K13 has Darbuka Siva for music, with Aravinnd Singh for conematography and Ruben for the edits.