Around this time last year, PVR had announced that they will be looking at upgrading to RGB Laser Projection, a technique which uses Laser projectors to offer superior image quality with a remarkable brightness level, increased contrast ratio and vivid colors; in other words an improved 3D movie experience.
But seems like a theater in Chennai has beaten them to bringing India's first RGB Laser Projector, or so seems the announcement from Chromepet located Vettri Theatres.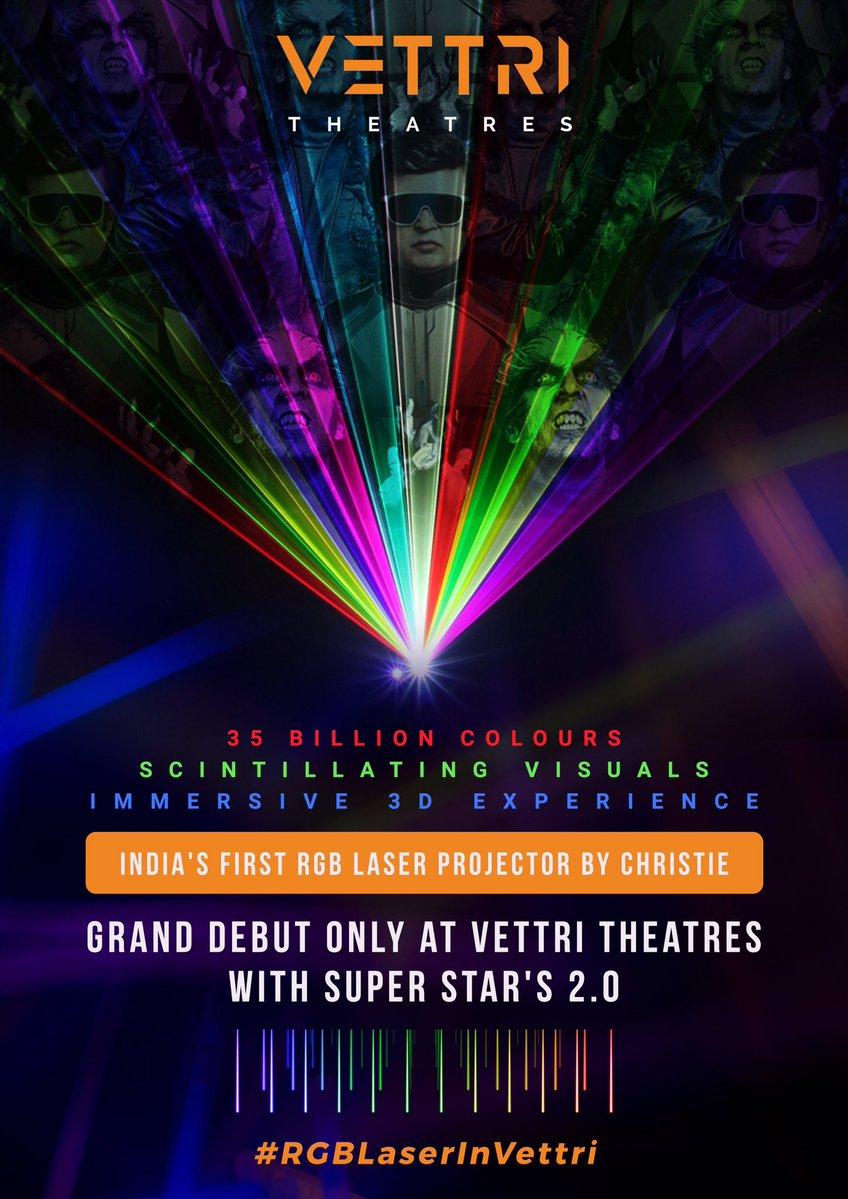 The laser-system based projector Vettri is using is from a company called Christie, which introduced its first standalone RGB Laser Projector towards the end of 2017. The company's Indian debut will be marked by none other than Rajinikanth's upcoming 3D extravaganza 2.0, which is all set to scorch the screens from November 29, 2018.
This means that if a viewer is walking in to watch the 3D version of the film, he will no longer see blurred visions when the 3D images are panned or in motion, will get better precision and quality in picture and will have an experience as good as James Cameroon's Avatar.
It is worth mentioning here that James Cameroon himself is planning on screening the remaining 4 parts of Avatar using only RGB Laser Projection.