This hand-written letter from J. Jayalalithaa proves that she was truly the Iron Lady !
---
While the last rites of former Chief Minister J. Jayalalithaa is still under underway, mournful messages from all over have been pouring in. But the one that caught our eye is truly rare and it deserves to go down in the history for highlighting the fact that, Jayalalithaa was truly a lady extraordinaire.
The following letter was written by her in response to an item which stated that she was "struggling to stage a come-back". The item was featured in the column Khaas Bhat published under author Piousji (pen-name). [In a movie journo's language, such letters are termed as stinkers]. It is to be noted here that when she wrote the letter in 1980, she was neither a CM nor a prominent political figure but just a fiery, 32-year old artiste who was defending her self-esteem. This write-up would show why she was later termed as the Iron lady!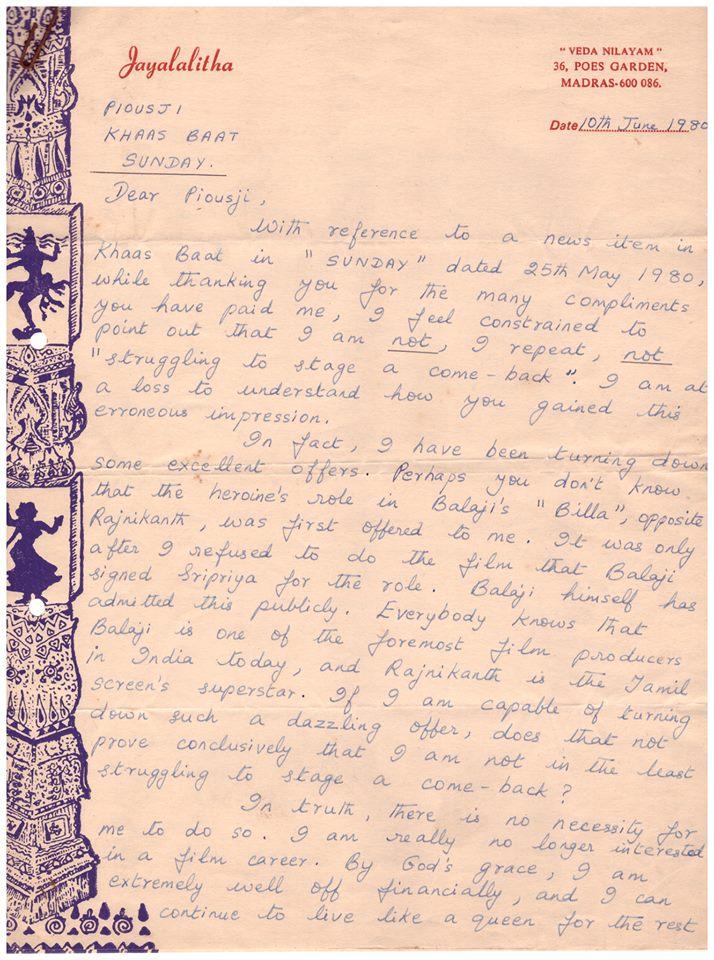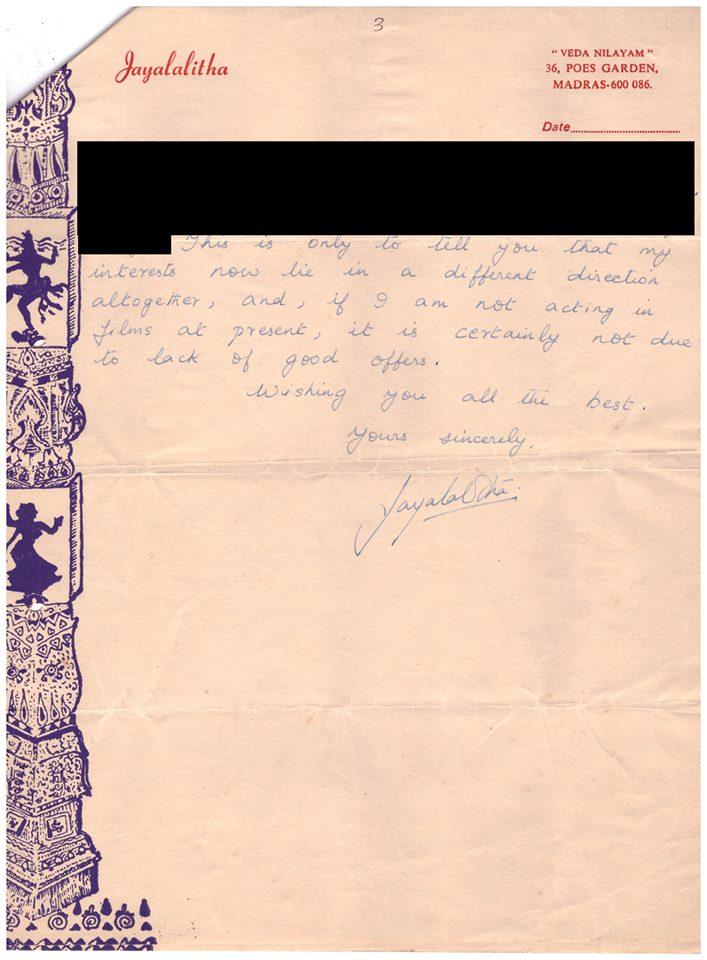 Credits & Source : Brian Laul, former journalist