Actor, director R. Parthiepan is all set for the release of his experimental single-shot movie titled Iravin Nizhal, which is a first of its kind in not just India but the whole of Asia. It has been officially announced that the movie will hit theater screens on July 15, 2022 and Parthiepan recently revealed how the movie will be screened in theaters.
"We will first screen the making video of the film, which will be almost half-an-hour long, to all audiences who come to watch my film. This will be followed by a short five to 10-minute break. After that, the actual screening will start and there will be no interval break during the screening then.




Most people do not know what a single-shot, non-linear film is. So, this video will enable them to appreciate the film better..The audiences will get to know where all the protagonist goes (from the making video) but they will not be able to find out the story or the climax of the film."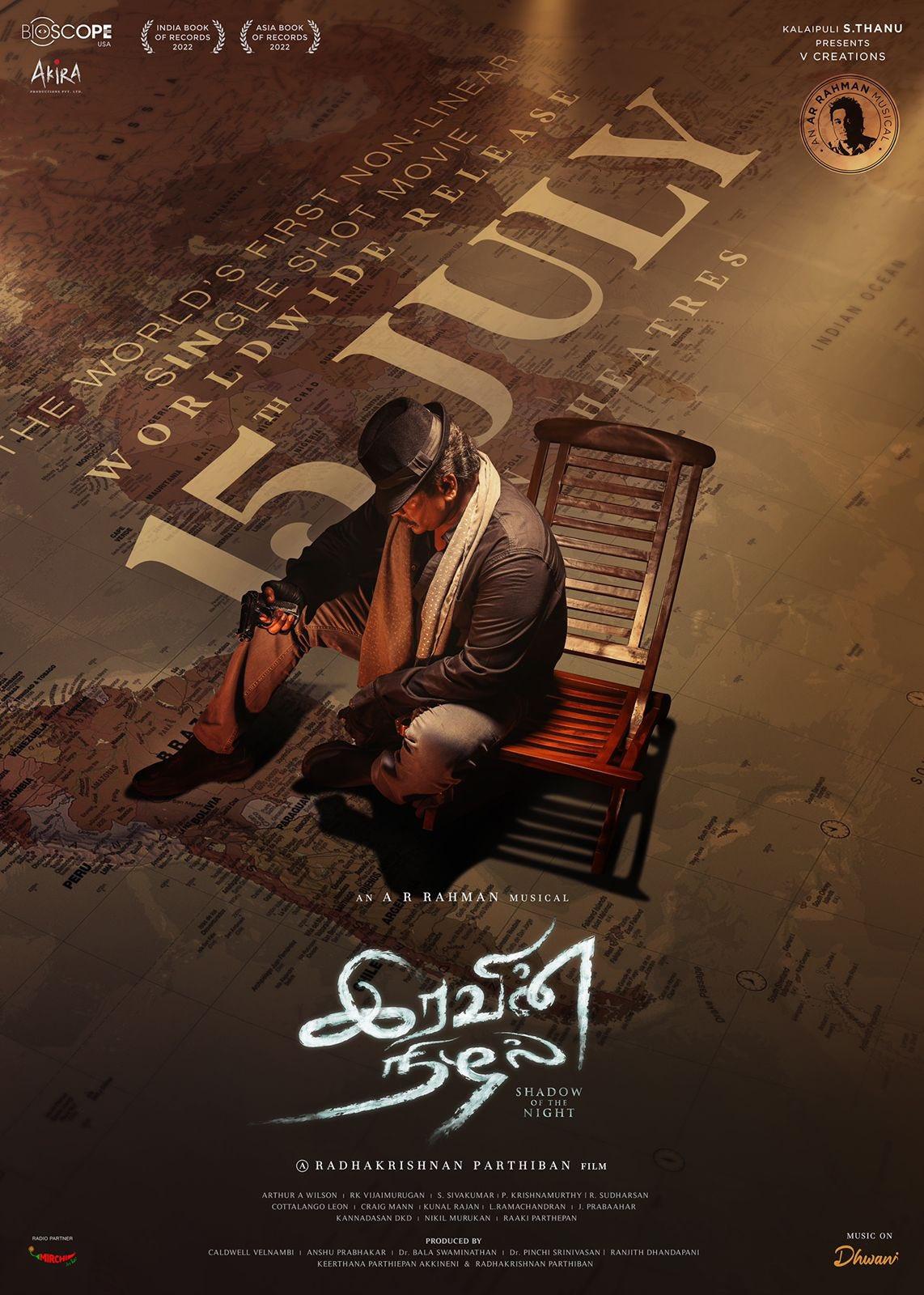 Iravin Nizhal has AR Rahman for music and Arthur A Wilson for cinematography. The movie also stars Varalaxmi Sarathkumar, Robo Shankar, Brigida Saga, Anandhakrishnan and Sai Priyanka Ruth among others.