Cobra is an upcoming action thriller starring Vikram and film's director Ajay Gnanmuthu celebrates his 33rd birthday today. Amidst the wishes flowing his way, the director was also hit with an Anniyan style meme from Vikram fans which left Ajay Gnanamuthu rather amused.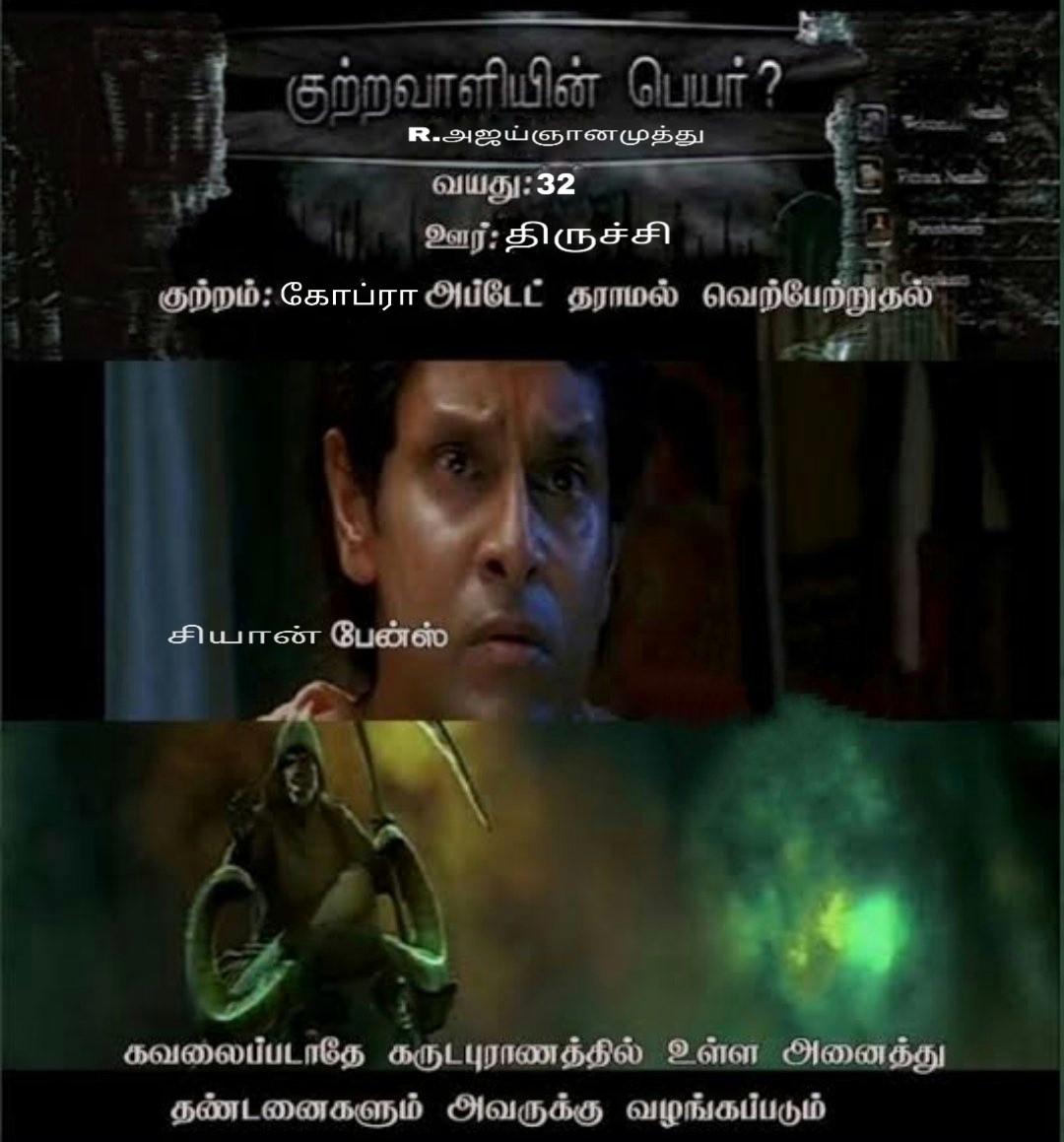 In the 2005 film Anniyan, one of Vikram's split personalities in the movie sets up a web-site where people could report any degree of crime and provide the web-site owner with the wrong-doer's details. 'Anniyan' would then tell you via the website what sort of punishment would be given according to the 'garudapuranam'.
🤣🤣

— R Ajay Gnanamuthu (@AjayGnanamuthu) September 15, 2021
Recreating the same, Vikram's fans shared a meme which contained Ajay Gnanamuthu's details for not providing them with an official update on Cobra. The last official release from Seven Screen Studio regarding the movie was a still of actor Roshan Mathew from the movie; This was on March 22, 2021 on the actor's birthday. Ajay Gnanamuthu has been maintaining this since then:
Cobra's Production and promotion team is very good!! They will defnitely give updates at the right time! This is not the right time for any updates!! 🤗🤗

— R Ajay Gnanamuthu (@AjayGnanamuthu) May 6, 2021
It is worth mentioning here that Cobra is expected to wrap filming in October, 2021 and Vikram will wrap his portions by this month end. CGI work of the film is also taking place side-by-side.