In case you missed the ongoing drama, producer Satish Kumar of JSK Film Corporation who has produced award winning films like Naduvula Konjam Pakkatha Kaanom, Paradesi, Thanga Meenkal, Idharkuthaanae Asaipattai Balakumara, Taramani among others has lashed out at 11 time National award winner and Padma Shri awardee cinematographer Santhosh Sivan.
It all started when Santhosh Sivan shared this meme on his twitter page, which many believed was a dig on Madras Talkies given that his latest work is Mani Ratnam's Chekka Chivantha Vaanam and Santosh too has worked most with the said banner in Tamil.
September 13, 2018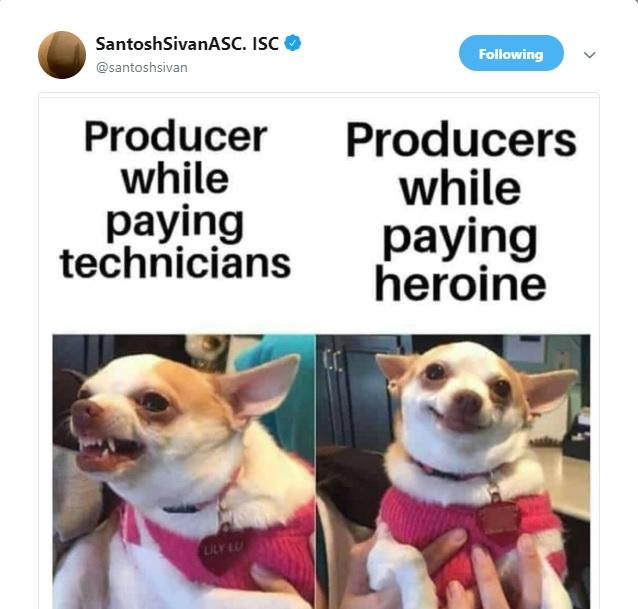 However, it was soon revealed that this wasn't the case for Satish mentioned actor Vishal and director Lingusamy in his tweet that brought a new twist. His tweet translates in English as follows:
"Santosh Sivan, (I) condemn your art-disrespecting, money-minded and arrogant criticism. Whom are you pointing, (actor) Vishal who gave you the opportunity or Lingusamy (the director) (?) Apologize else mother art will make you realize.
We (producers) don't dance to the tunes of others, Using a dog's image to criticize us is not right. Those who do not know manners don't find it wrong."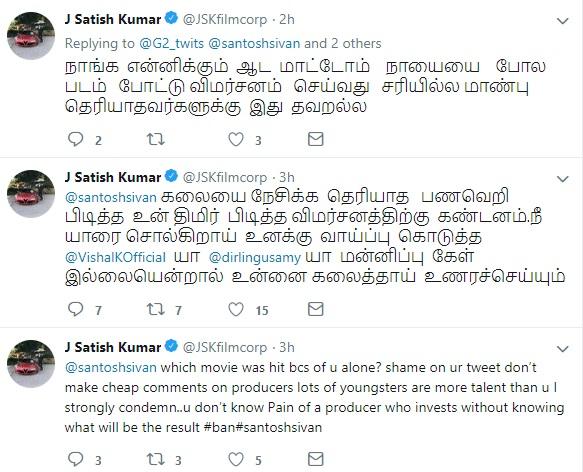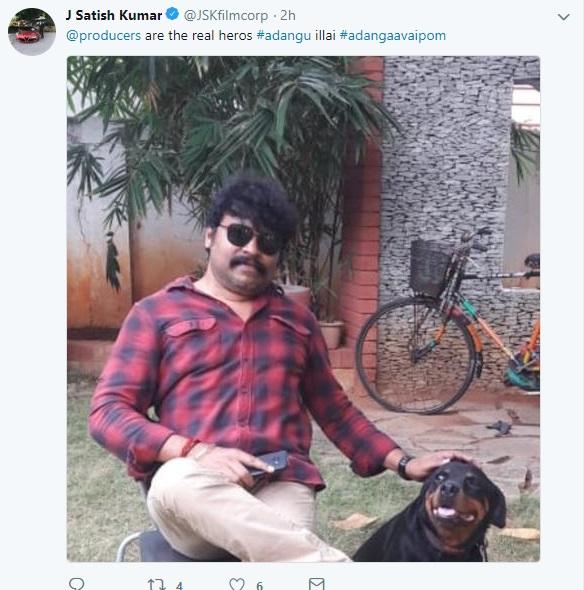 Santhosh Sivan has since deleted the tweet and issued this statement:
The Tweet ,a fwd a in english, ideleted, since its objectionable to so many well meaning producers.
And it doesn't really mean anything

— SantoshSivanASC. ISC (@santoshsivan) September 14, 2018