Joseph Vijay thanks everyone for Mersal' s success
---
Film Mersal's release as a Diwali treat has been well received, praised by the people and has been running successfully. Some oppostion too came in the way of film Mersal, which has achieved a huge success. As an answer to this (opposition), everyone including friends belonging to my film fraternity - actors, actresses, directors, film organisations like South Indian Artiste's Association, Tamil Film Producers Council, and nationally popular political leaders, leaders of regional political parties, party members, print media, Television, Internet, friends belonging to Radio medium, my He-friends and She-friends (fans), common people extended their support to me and my film's crew.




Also, at this moment, I extend my hear-felt thanks for making Mersal a huge success and for supporting it.
So read the statement from Mersal actor Vijay, who these days is being referred to as "Joseph Vijay" by some political big-wigs (emphasise being on his religion). But the actor who has been using his first name in all his previous press statements / correspondence, came out in style using the same letter-head (Joseph Vijay and Jesus Saves being highlighted), thus proving that he is not one bit intimidated by the ongoing pressure.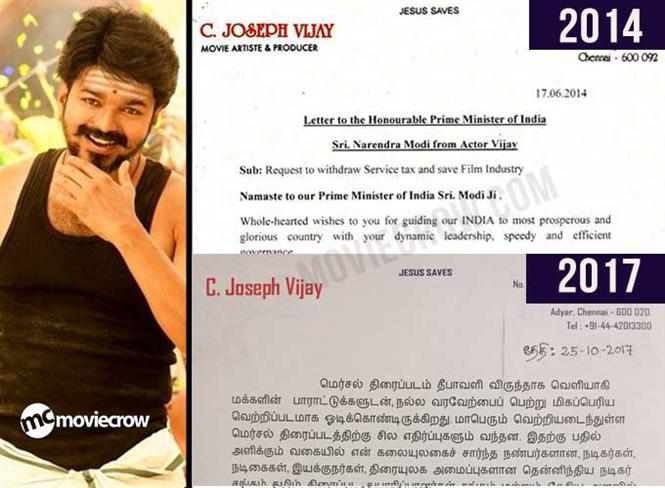 Additionally, him coming out at this point with the press statement on his letter-head bearing his religious name sends out a clear message that one should not be ashamed of who they are or where they belong to.