Kamal Haasan, Suriya and other Tamil celebrities come in support of Jallikattu
---
Actor Kamal Haasan has issued a very forthcoming statement in support of Jallikattu, a 3500 year old tradition of taming bulls usually practiced around the festival of Pongal in Tamil Nadu. The actor who is all in for the bull-sport, said that
""I'm a big fan of Jallikattu. I'm probably one of the few actors who've played Jallikattu. Am a proud Tamilian, this is our culture".
He also added that
"if the ban on Jallikattu is justified, then there should be a ban on biryani as well".
Interestingly, he is not the only celebrity to come in support of the tradition, which currently faces a ban from the Supreme Court citing animal cruelty.
Actor Suriya who also has come in support of seeking a revoke on the ban, has issued the following statement;
"There used to be two hundred bull breeds but now, we only have thirty. Many bull breeds are extinct so there can be regulations but let's not abolish the sport, it's our identity and culture"
Earlier today, actor-composer GV Prakash Kumar announced his collaboration with actor-lyricist Arun Kamaraj and music label Divo for releasing a single track in support of the practice. Titled Kombu Vacha Singamda, the song is said to donate all its revenue towards the betterment of struggling farmer families in Tamil Nadu.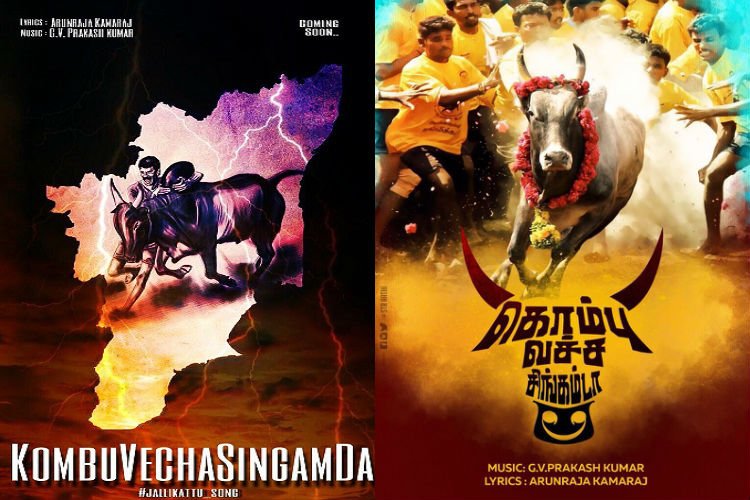 While these developments are recent, the end of last year saw the multifaceted actor Silambarasan sending out a bold and detailed statement in favour of Jallikattu. He said it was "utterly disgraceful when some groups and individuals discredit a sport, which is touted to be a cultural symbol of Tamilians.
Composer turned actor Hiphop Tamizha aka Adhi wrote, directed and starred in a short musical which made a strong case for bull-owners and the tradition of bull taming.