La Casa De Papel aka Money Heist has gotten its own Korean version and this new Money Heist Korea: Joint Economic Area premiered on Netflix with six 1-hour+ episodes this Friday i.e. June 24, 2022. Here's what to expect from season 1 of this series which in short could be described as when Spanish sensibilities meets K-drama featuring a small boost from the K-pop group BTS.
Premise
---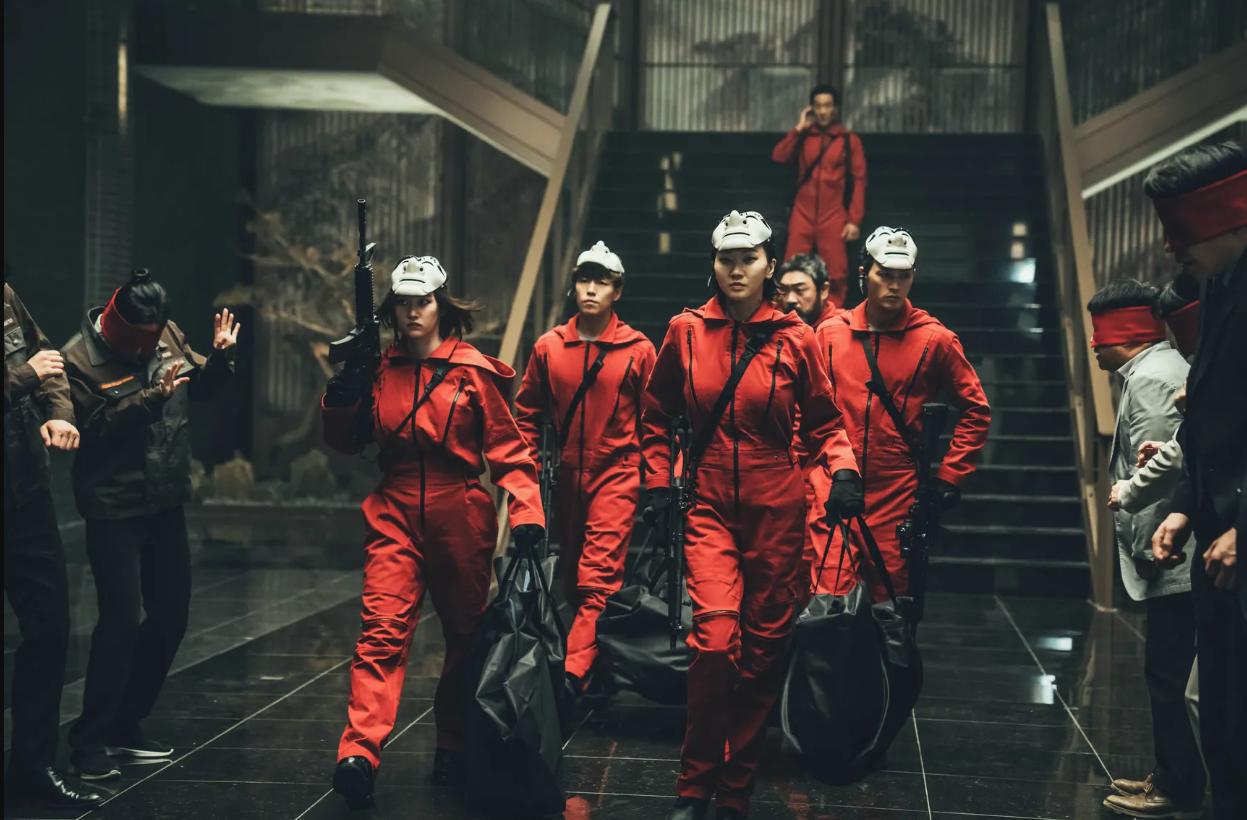 While the original Money Heist started off in the Royal Mint of Spain, Money Heist Korea: Joint Economic Area is set in 2025-2026, where the famously cross North and South Korea have united and set-up a mutual economic zone with a 'Unified Korea Mint' at the center. It is this fictional mint, that has been taken hostage by a crew of 8 rag-tags code-named Tokyo (played by actress Jeon Jong-Soo), Berlin (Park Hae-Soo), Denver (Kim Ji-Hoon), Moscow (Lee Won-Jong), Rio (Lee Hyun-Woo) , Nairobi (Jang Yoon-Ju), Helsinki (Kim Ji-Hun) and Oslo (Lee Kyu-Ho) under the tutelage of a criminal mastermind known as 'the professor (Yoo Ji-tae)'. Their motive is being fed up with capitalism and their mission is to walk away with 4 trillion won.
Differences & Similarities
---
While the makers of this Korean version have set up the series as a part-remake, part-spinoff, Money Heist Korea does come with major adjustments in the story-line and screenplay. Money Heist Korea is a much cleaner version compared to the 18+ viewership recommended for the OG. Dialogues, pace of the story leans more towards K-drama style and besides minor story and character background changes, some major plot-lines like the Professor's relationship with the government negotiator Seon Woo-jin (played by actress Kim Yun-jin), the angle of the other special agent (played by Kim Seung-oh) on the police task force, have been tweaked to adjust to the Korean sensibilities.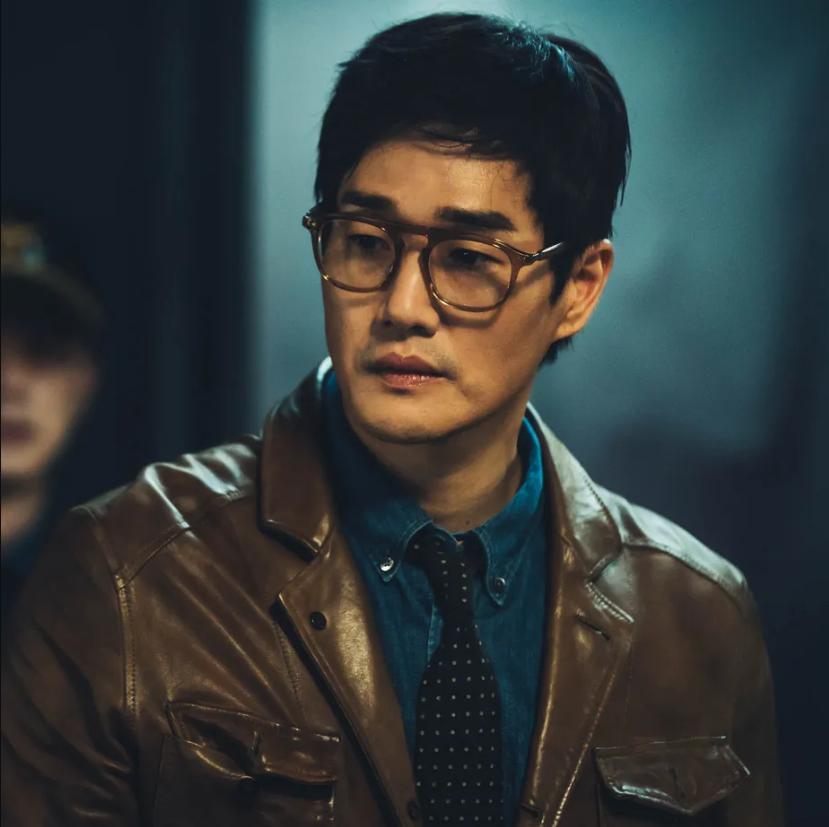 What has been retained is the non-linear narrative, Tokyo - the badass as the story's narrator, the mint's director Jo Young-min (played by actor Park Myong-hoon) being a pain-in-the-wrong place, Berlin's terminal illness and his penchant for unruliness, the romantic angle between Denver and the mint director's mistress, Helsinki and Oslo as the Berlin-loyal duo, Nairobi being the most sensible and optimistic robber, minor lights on domestic abuse, dementia, office politics, power-plays among other familiar Money Heist troupes.
The BTS-boost
---
Tokyo, the narrator and a main character in Money Heist is shown as a North Korean in this story who secretly listens to BTS music and is an 'ARMY' both of BTS and of North Korea. Post the fictional-unification of the two countries, she migrates to the South with high hopes but is scammed by a South Korean broker and is forced to work for low wages.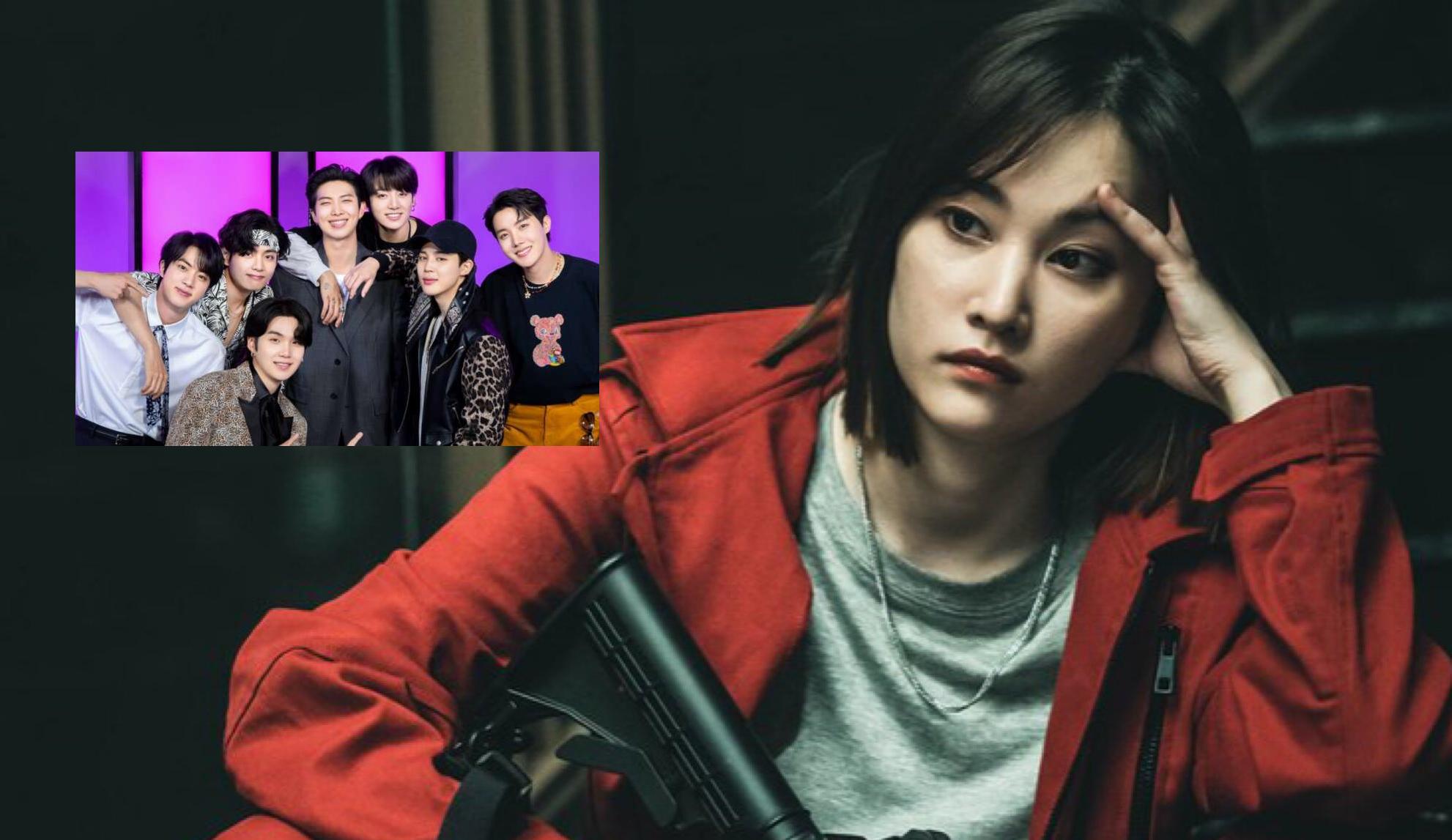 As she is dejected by the sight of her South-Korean co-worker eating left-overs, and the animosity of South Koreans towards the migration of North Korean workers, she sees on the news that a BTS concert in North Korea has sold out and the newsreader stating, "Inter-korean exchange on the cultural field is happening much faster than expected." Tokyo sighs, "What is the world coming to?"
This is a clever way of making maximum people see that the world view of Korea via popular entities like BTS is a far-cry from its captilalistic reality - both in fiction and in reality.
Final Word
---
Money Heist Korea: Joint Economic Area is as enjoyable as La Casa De Papel/Money Heist if not more. It makes for a good time-pass watch especially if one, in the unlikely event has not watched the original.