"Many people don't believe in miracles. But miracles do happen. An ordinary bus conductor sharing a dais with the greatest living legends is a miracle " - This Rajinikanth quote from 6 years ago [He said this at the NDTV 25 global Indian living legends event] is what resonates with the Superstar's whole life.
Be it his entry into films, his superstardom influence [that helped throw a 10-year incumbent political party out of office in 1996] or how he defied his worst health-scare in 2011 [only to thrive as a bigger star], 'miracles' have played a huge part Rajinikanth's livelihood.
As Rajini turns 69 today, we bring to you a small breakdown of such miraculous events and how they have helped shape the 'Rajinikanth' we know today.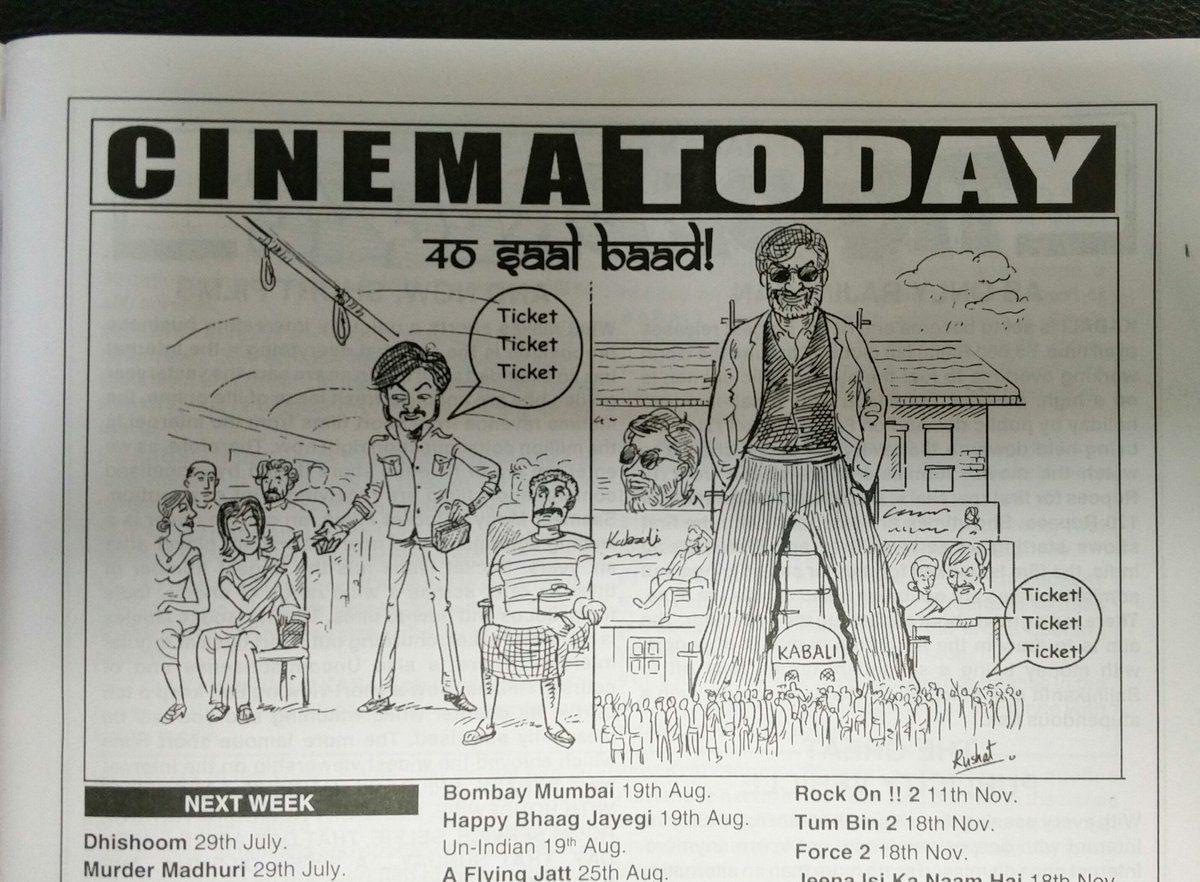 1. Miracle of Shivaji Rao Gaekwad becoming Rajinikanth
---
Son of a police constable who resorted to blue-collared jobs like coolie, carpenter, and a bus conductor, Sivaji Rao Gaekwad who did not speak Tamil would never in a lifetime have thought that he would one day be synonymous with blockbusters and superstardom in Kollywood. This is all thanks to the miracle of K. Balachander spotting the sprightly Gaekwad in the Kannada batch of Madras Film Institute's acting course, and advising him to learn Tamil.
Gaekwad was christened 'Rajinikanth' by KB who then went on to cast him in his first feature film appearance, Aboorva Raagangal.
2. Becoming a Tamil Film Hero - A Miracle
---
At a time when Tamil cinema only knew of fair-to-relatively less melanin skin-toned heroes [Sivaji, MGR, Sivakumar, Kamal Haasan to name a few], producer Kalaignanam decided to cast the dark-toned Rajini as the main lead, breaking stereotypes. This is despite the fact that no one including Rajini's mentor K. Balachander saw his potential beyond villainous or second fiddle roles.
What followed Bairavi (1978) is history aka 150+ films of Rajinikanth in a lead role and it wouldn't be an understatement to say that Rajinikanth pioneered the entry of dark-skinned leads into Tamil cinema.

3. Superstar Status Reigning 4 Decades
---
Bairavi may have added the prefix 'Superstar' to Rajinikanth, but if one were to go back in time and ask the makers if they think the term would remain relevant in 2019, we doubt they would say yes. It is definitely an unexplained status quo, as to how an actor, who works in a visual medium has managed to lure in the audience for 40+ years despite his balding head and no-makeup public appearances.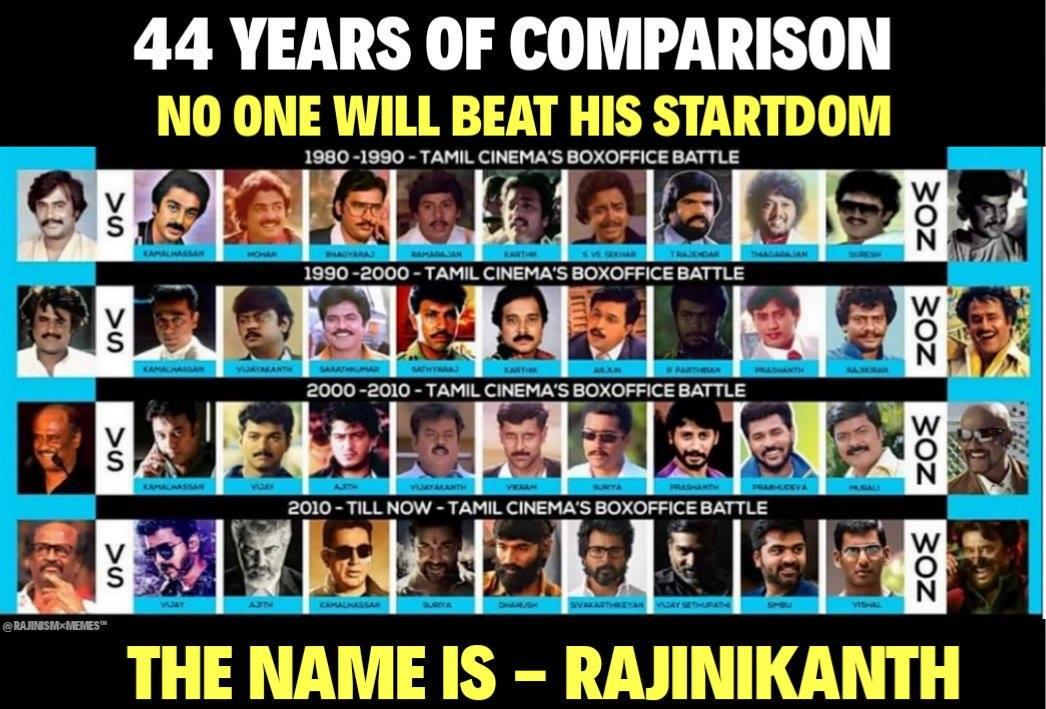 Many a Supreme Star, Top Star, Little Super Star have come and gone, but Rajinikanth remains a constant; He has maintained a box-office reign that actors like Sathyaraj, Prabhu, Vijaykanth, Vikram or even Sivakarthikeyan have only enjoyed in phases.
Rajinikanth is also probably the only actor in Indian cinema to have redefined 'relevant' as well, for unlike his contemporaries like say an Amitabh Bachchan, the actor continues to do lead roles at 69 and steers some of the biggest blockbusters of Tamil/Indian cinema.
4. Rajinikanth - A 'Cultural Reference'
---
Rajinikanth's popularity among the Tamils is not restricted to films alone; As mentioned earlier, by the intervention of what one could only call 'fate', the politically reluctant Rajini came full-fledged in support or more surprisingly in opposition of a political party. The 1996 Tamil Nadu Legislative Assembly election, is to date remembered as an important event and stands a testament to Rajinikanth's influence over 'his people'.
Among other uncommon favourites like his style of walking, or his signature

way of wearing shades, Rajini was one of the first heroes to be encouraged by the typically conservative Tamil audience with whistles and hoots for flicking a cigarette.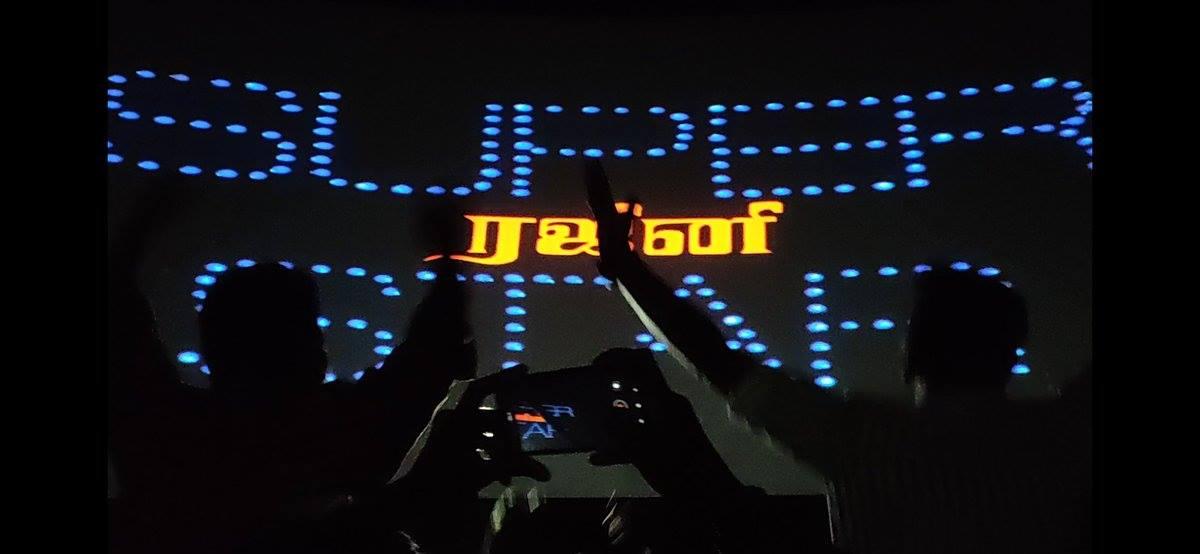 Not to mention the applause people give just for the title card that comes before every Rajini film. It is very difficult to single out an actor in today's day and age, who enjoys as much encouragement of a larger-than-life persona, as Rajini does with his audience.
4. Pan Indian Identity
---
Even during days when the rest of India knew South Indians only as 'Madrasis', Rajinikanth was a name they recognized instantly. While there is no logical explanation of how Rajini (later 'Thalaiva') became the face of South Indian cinema among the hard-core Hindi speaking crowd, his early stint in Bollywood and the fan-frenzy that followed his name, seem to be some plausible explanations for the same.
This Pan-Indian identity was taken to a whole new level when non-Tamil stars like Prabhas (in the Telugu movie Bujjidgadu) and Shah Rukh Khan (Lungi Dance Song, Chitti the robot's Ra.One cameo) started paying tributes in their respective films. No other actor from Indian cinema has enjoyed this kind of being celebrated.
Getting ready for our big motion picture experience #KALANK seeking inspiration from the all time great @aliaa08 pic.twitter.com/7wfkaBO8bi

— Varun Dhawan (@Varun_dvn) February 6, 2019
5. Rajinikanth - The Miracle Himself
---
It is truly a miracle that a man of Rajinikanth's stature has remained to stay humble and disciplined for the years people have come to know of him. The public has been privy to enough situations where even his haters/ non-supporters are stumped by his friendly demeanor and generosity. While it remains a mystery how a man with access to all the riches is able to give it all up to spend a menial life in the Himalayas (and then switch back the star on as if it was nothing), a Karnataka brought-up Maharashtrian ruling the heads and hearts of Tamils for 44 years - Rajinikanth is once in a life-time occurrence.
"In 2021, people of Tamil Nadu will 100 percent create a big miracle in politics", he said this year in a reference to the polls scheduled in 2021 and possibly about Rajini Makkal Mandram coming to play a major role in politics. Time to wait and watch.