Telugu sports drama Jersey (2019) has been remade in Hindi with Shahid Kapoor and the film, which shares its title with the original is all set to hit theater screens on December 31, 2021. Producers of the Bollywood version have now announced that the trailer of Jersey will be unveiled tomorrow i.e. November 23, 2021.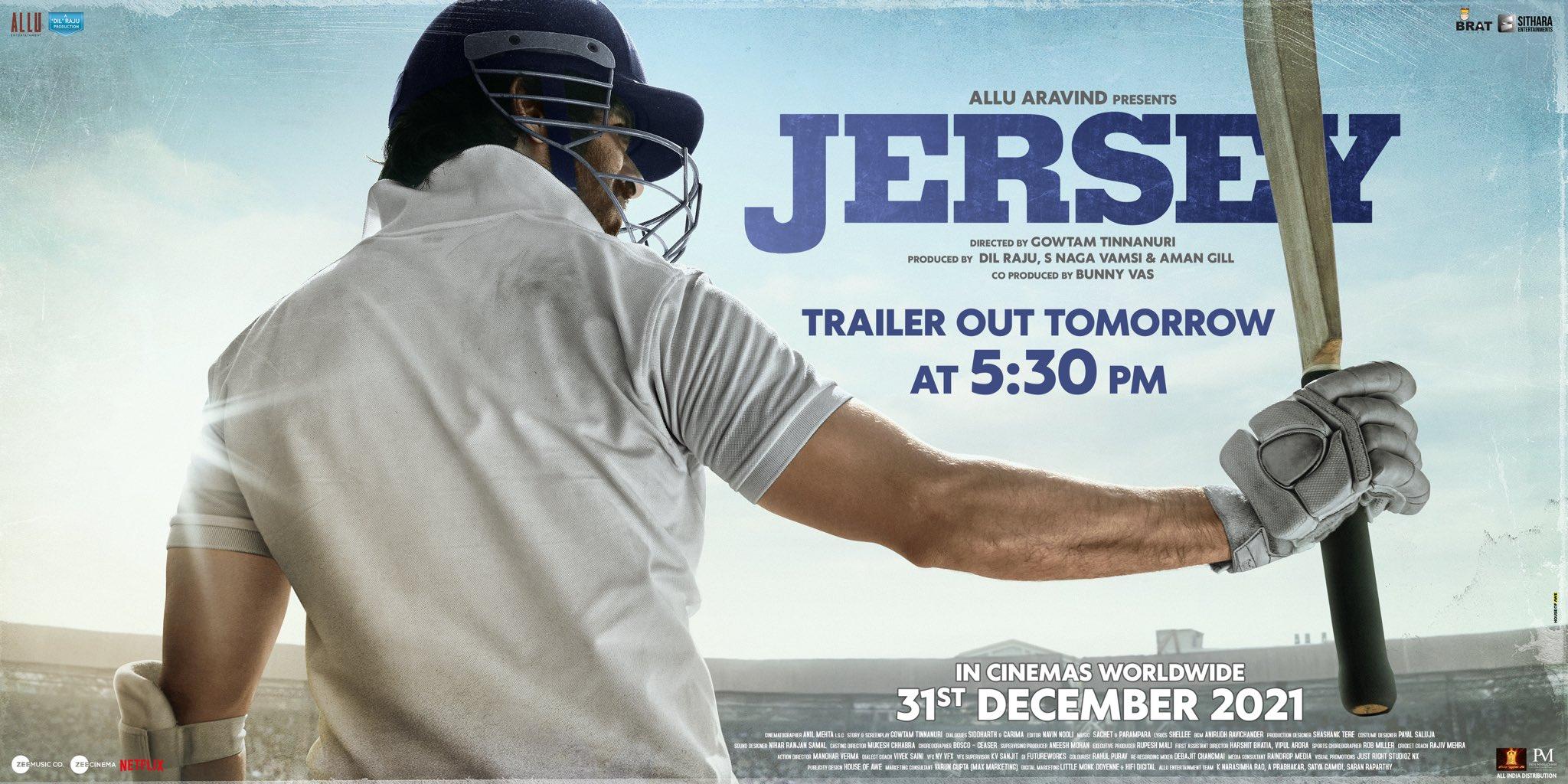 The video will be unveiled at 5: 30 PM on Tuesday. Gowtam Tinnanuri, who directed the Telugu Jersey has helmed this upcoming movie as well. Shahid Kapoor who plays a retired cricketer struggling to make a comeback in the film, wrote today,
"ITS TIME ! We have waited to share this emotion with you for 2 years. This story is special. This team is special. This character is special. And the fact that we get to share it on the big screen with you all is special. I don't have words to express my gratitude. I hope you all feel what I felt when I played him. Here we go"