The arrest of Aryan Khan, son of Shah Rukh Khan sent shockwaves across the nation after the Narcotics Control Bureau (NCB) revealed that the 23 year old was in possession of banned drugs and substance. The anti-drugs agency raided a rave party on the Cordelia Cruise ship which was on its way to Goa and eight people including Aryan Khan were detained on October 2, 2021.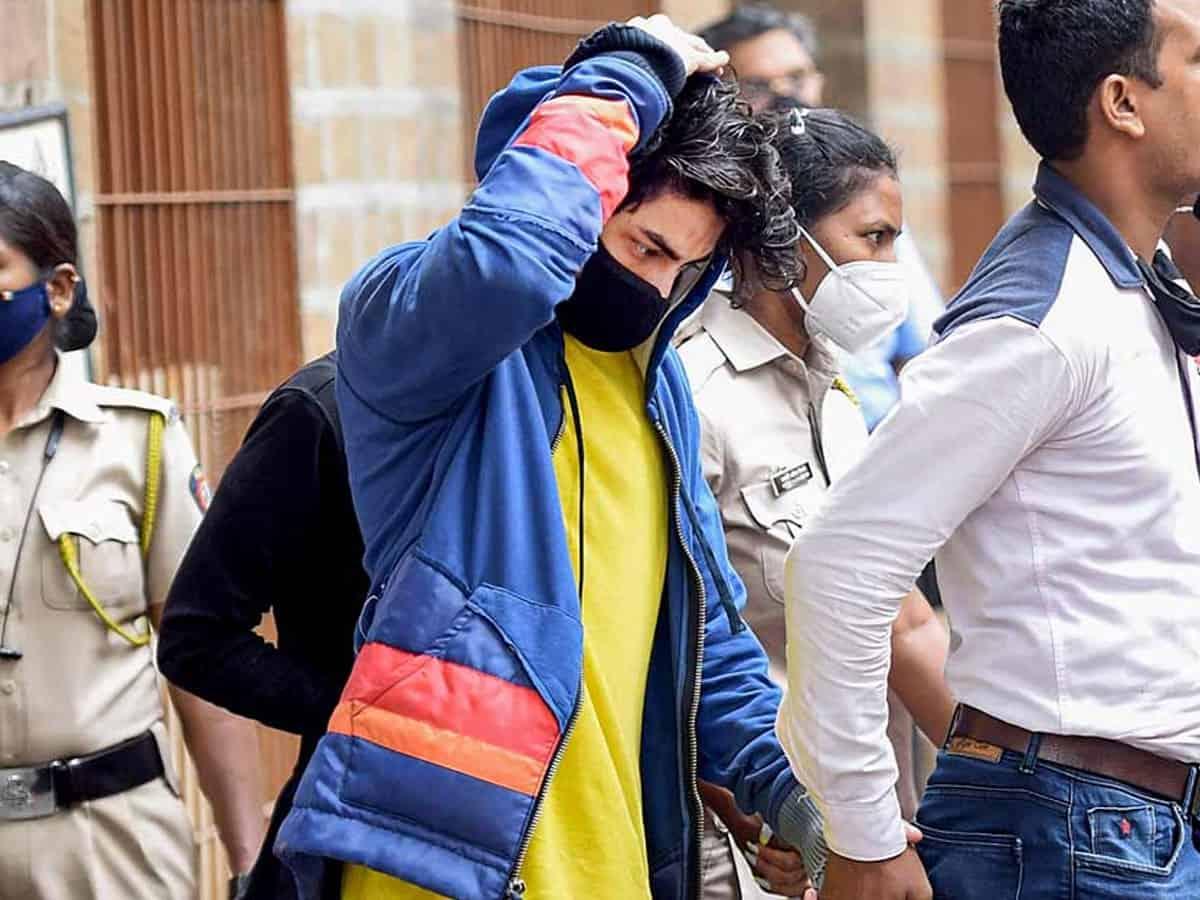 On October 4, the court denied bail to the youngster and he along with Arbazz Merchantt, Munmun Dhamecha, Nupur Satija, Ishmeet Chadha, Mohak Jaiswal, Gomit Chopra, Vikrant Chhokar and a drug supplier from suburban Juhu (name not disclosed) were sent back to NCB custody till October 7. Following the same several Bollywood celebrities have come in support of Shah Rukh Khan and have alleged that his stardom and fame is being targetted.
Wow what a beautiful @CordeliaCruises I wish I could have visted. I heard lots people were there but I couldn't see anyone els accept #AaryanKhan ..
Itne bade cruse mei sirf aariyan hi ghoom raha tha kya.. hadd hai.. good morning have a wonderful day.. pic.twitter.com/BJ72yHpkl5

— King Mika Singh (@MikaSingh) October 5, 2021
For all those targetting #Bollywood remember all the #NCB raids on filmstars? Yes nothing was found and nothing was proved. #Bollywood gawking is a tamasha. Its the price of fame

— Suchitra Krishnamoorthi (@suchitrak) October 3, 2021
Btw how r #cruises of 1000+ allowed from mumbai while theatres and auditoriums still remain closed ? 🧐

— Suchitra Krishnamoorthi (@suchitrak) October 4, 2021
No drugs were found on #AryaanKhan. No witness to him buying, consuming or selling drugs.
Yet he is in jail on suspicion!

Farmers named the son of #AjayMishra ji in the #lakhimpur_farmer_massacre. Shri #ajaymishrateni had publicly threatened the Farmers.
Yet he is not in jail!

— Tehseen Poonawalla Official 🇮🇳 (@tehseenp) October 4, 2021
With chats from July 2020 - in code as per Narcotics Bureau, so no clear proof, they want to show #AryanKhan could have consumed hash,weed or Marijuana in OCTOBER 2021. Also no drugs were found on him but because of a "coded chat" from 2020 July, in 2021 Oct he could be guilty! https://t.co/Xa6AqiDq2z

— Tehseen Poonawalla Official 🇮🇳 (@tehseenp) October 4, 2021
NCB Zonal Director, Sameer Wankhede refuted all allegations and said, "We are not targeting anyone at all. We have nothing against him (Shah Rukh Khan). We have arrested more than 300 people in the last 10 months. Out of those, at the most, there would be about 4 to 5 known people. How can you say that we are targeting anyone? Most of those arrested in the last one year are hard-core, drug-related criminals."
It is worth mentioning here that the NCB had said before a Mumbai city court that it had discovered 'shocking and incriminating' material in WhatsApp chats of Aryan Khan and two others. They had also revealed that their raids produced a haul of 13 grams of cocaine, 21 grams of charas, 22 pills of MDMA and 5 grams of MD, hidden in clothes, underwear and purses.