Actor Mohanlal who is expecting the release of his upcoming film Odiyan on October 11, 2018, is in the news again for this film for the makers of the movie have confirmed that the actor will be seen lending his vocals for a folk song (Naadan Pattu)which features in Odiyan. Apart from crooning, Mohanlal has also done some serious shape-shifting in the movie tranforming into animals and such, the VFX of which has been worked on by Bollywood actor Ajay Devgn's company, NY VFXwaala.
Mohanlal plays the titular role of Manickan Odiyan and the film is said to be a supernatural thriller. Also starring Prakash Raj and Manju Warrier among others, Odiyan is directed by V.A. Shrikumar Menon with M. Jayachandran and Vikram Vedha fame Sam C.S. for music, Shaji Kumar for cinematography and Sreekar Prasad for the edits.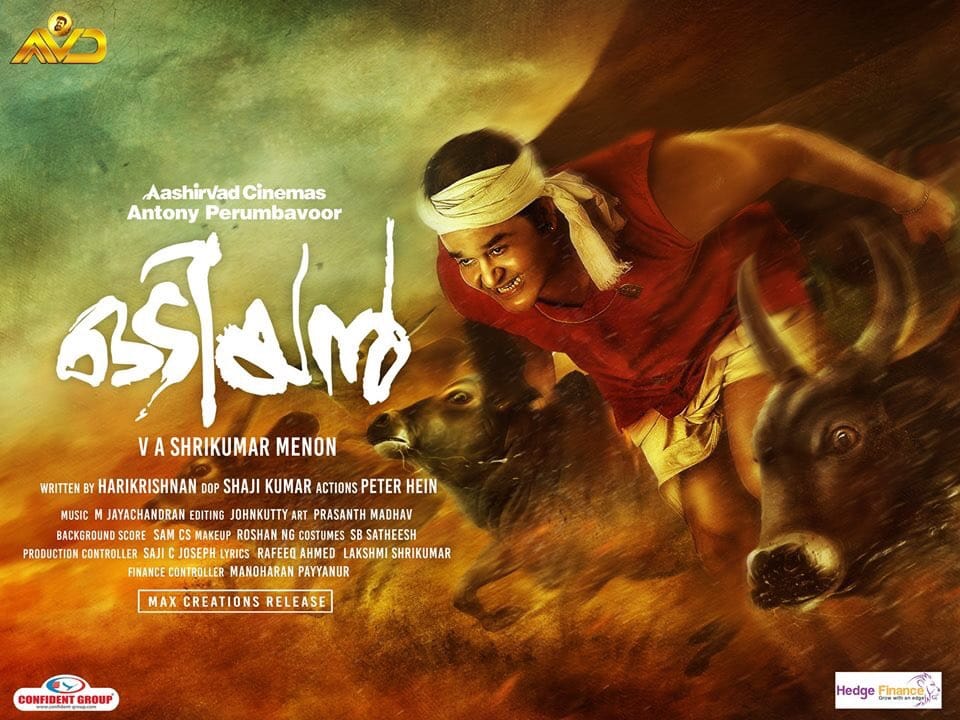 Produced by Aashirvad Cinemas in association with Maxlabs Cinemas and Entertainments, Odiyan will see Mohanlal ageing from 30 to 65 in the movie and has Peter Hein for the stunts.