Director AR Murugadoss has already made Vijay starrer 'Thuppaki' against a Mumbai city backdrop. How challenging was it to make sure that there are no repetitions in any way with respect to the look and feel of the film?
As technicians, all of us constantly strive to keep away our past works from influencing an ongoing film. Every film is unique and especially for Darbar we stayed very stubborn about not compromising the quality of the content.
What makes Darbar special for an art director like you?
As I had mentioned earlier, not every day one gets an opportunity to collaborate in a big film like Darbar. For our director and me, this is the first film with Superstar and we made sure our focus was kept high. Rajini sir's films are admired on a sequence basis. People await his opening song, fight sequences, the climax high point and more. Having that attitude of the fans in mind, every detail has been carefully placed. We've made the songs look colorful. The set that we've erected for the climax action sequence is sure to lift up people's excitement.
The Rajini-Mumbai combination is a celebrated one in the past. How different is Darbar from Baasha and Kaala?
There will be absolutely no impact of both films in Darbar. You will witness Mumbai and Rajini sir in a whole new dimension.
The sword that Rajini sir uses in the trailer is intriguing. What's the story behind?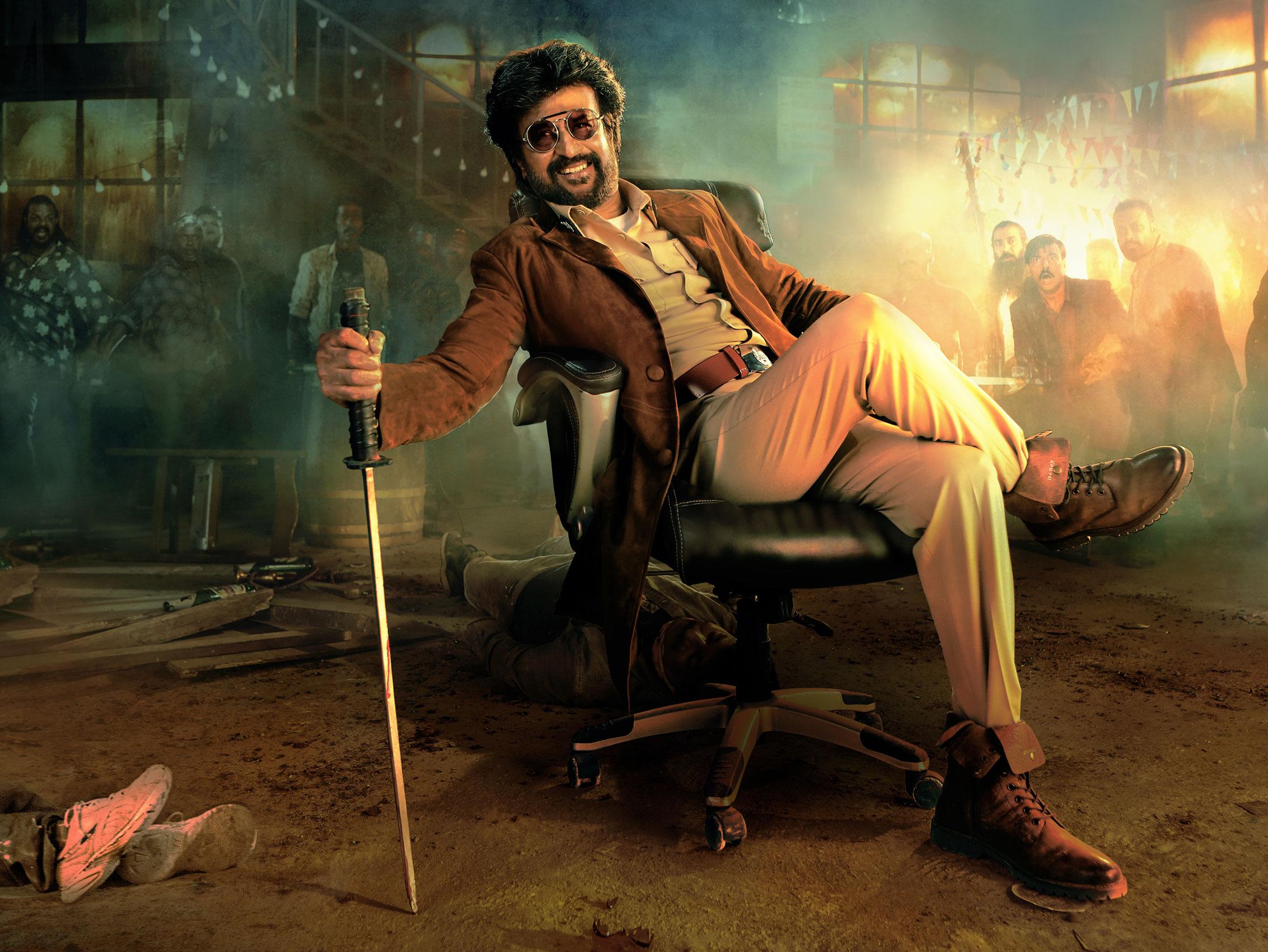 That element of using a sword in that particular fight was already written in the script. Murugadoss sir wanted to give a martial art flavor to that sequence. Even the knife that the villain uses was designed after a lot of research and development. The knife itself will indicate the cruelty with which the villain approaches the narrative.
What does working on a film as big as Darbar do to you psychologically?
As far as my mindset is concerned I was extremely happy. The thought of being attached to a film involving such great names by itself thrilled me. Although, work pressure is something that is inevitable. The pressure to finish whatever we want to do before the film is exposed (the camera capturing a scene) is real. Once shot, nothing can be reversed. I consider a film as a one time opportunity and I strive to make it the best. A filmmaking process is a dream factory; in spite of the pressure, the jubilation of your work being utilised in the best of its interest is unmatchable.
There is a technique to define a character through art direction. How do you approach that process?
As you read a script you will start seeing visuals. Just like reading a novel, you will start giving body to the texts that you are reading. These imaginations and visuals later help you arrive at small art properties or elements to define a character. Ultimately, the travel that the mind takes is crucial.
Darbar is your second outing with director AR Murugadoss following Sarkar. What in your opinion has given you this reputation?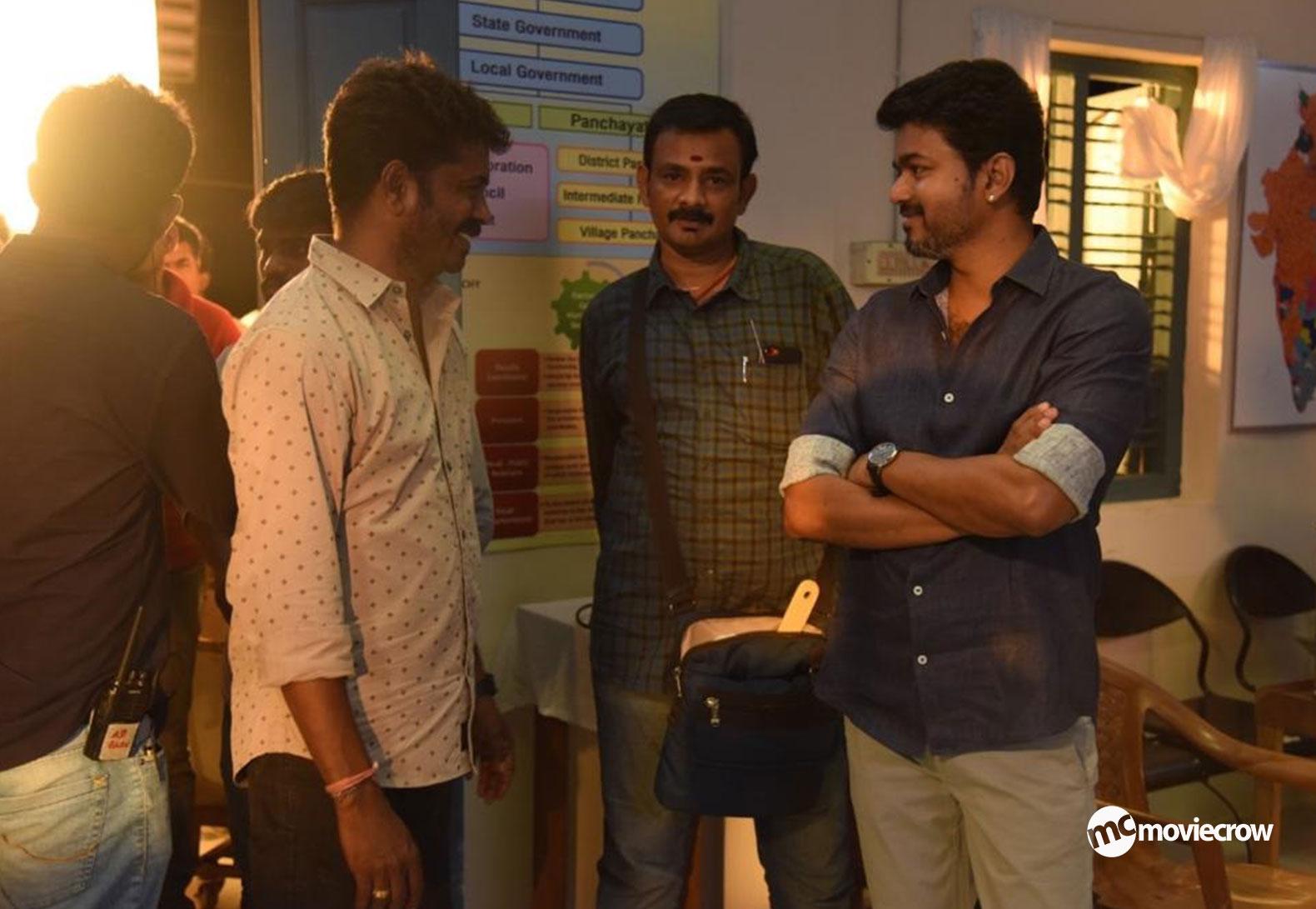 I do not believe in involving myself in multiple projects in parallelly. I always work on one film at a time. Thereby, I?m always available on the sets. If there are any impromptu ideas or a change in plans, I'm readily available there to execute it. AR Murugadoss sir appreciated me for this quality in the audio launch too. In front of so many stalwarts of the industry, it was a big deal to have received such words of praise for my ethics and working style.
In general, how will art direction impact films that are completely shot in natural locations/ambience?
That's a good and important question. A film cannot be shot in a natural environment without an art director's advice. The input the art director brings to the table begins at the planning stage. Apart from this, even the smallest property that a character uses will talk a lot about the film and the characters. Such minute things will be handled by the art director. From something as small as a pen or spectacles that a character uses, the art director's input is vital. An art director is more than just about huge properties and sets.
Let's talk about the phenomenon that Superstar Rajini is!
I started sketching at a very young age. And as far as I know, every artist in our state would have sketched Rajini sir at least once. I was one such artist who drew so many sketches of him. I grew up watching his films and after debuting as an art director my biggest dream was to work for his film. Every personality has a core. Like how it is simple to depict Gandhiji with just sketching his spectacles, Rajini sir's shadow alone will suffice to represent him. Superstar is a brand by himself.
I still remember how he made a surprise visit to my Aayirathil Oruvan sets. He appreciated me for my work and I had the fortune of showing him around my other set works for the film. That day, as I took his blessings, my desire to work for his film became stronger. Almost 10 years and two state awards ( Ayirathil oruvan and Kaaviya thalaivan ) later Durbar happened, I told him that I wouldn't mind quitting after this film as this is the ultimate height I wanted to reach. Rajini sir blessed me again and wished me many more films in the future with a warm hug.
Closing note...
The most loved and looked up to Rajini sir will be celebrated a little more than usual through Darbar.