You studied journalism. How do you look at today's reporting? It is more opinionated than actual reporting. What is your take?
I don't know about reporting so much. I don't read too much news or watch news. I consciously don't do it. But I can talk about media in general because I guess I am exposed to it to a certain extent. Media in general, if I have to put in one word, has become, commercial. It is catering to people's needs rather than reporting.
You have worked in all the film industries of the south and various characters too. Which character is close to your heart? Which one was challenging? Which one you found difficult to get out, in the sense that it was difficult to come to the REAL Nithya?
Every character I play makes me feel that some part of me is in that character. All of them are close to my heart but some I really really like. My character Nithya in Ala Modalaindi, it is very very ME. It was very much influenced by me in personal life as well. Secondly, I enjoyed playing Tara in OK Kanmani as it was also close to me. I was at ease playing that character. Thirdly, I liked my character in the Telugu film Malli Malli Idhi Rani Roju. These are the three characters I really like.
Playing Ganga in Kanchana 2 was challenging because the character was very unlike me. I could not draw anything from my personal experience for this role. I was also going through a different arc in my personal life. I was becoming calmer and wiser. The character was completely opposite of all that. I kind of resisted it a little bit. I had to get very loud and angry. In that sense, it was challenging.
I don't get into any character in a way that it overpowers me. It somehow never happened to me. The minute the shot is cut, I am pretty much like how I am in real life. I don't stay in character beyond 'action' and 'cut'.
You are going to be doing Jayalalithaa's biopic. Why did you accept it?
When the director approached me, I thought, it is such a huge responsibility and it should be really done well. But when I met her and when she gave me a small narration and an idea of how she was planning the whole film, I actually got convinced. She is on the right path, doing the right thing. I trust that she would pull it off. That's why I accepted it.
Bollywood debut Mission Mangal has many leading actresses. What made you accept this especially when it is your debut?
As always, what makes me want to do a film is what the film is about and whether I would like to see such a film. It should be something that makes sense to me. I don't think about who else is there or how many actresses are there. I don't naturally think on those terms.
You once mentioned that you learnt more in Kanchana than in any other film. What was it like?
When something challenges you, that's when it is a learning experience for you. You grow and transform with such challenges. Like I said earlier, that character was a bit away from my personal knowledge or I had not seen anyone like that. For me, it was like trying to understand that character which was challenging. What I had learnt out of it is, about myself. And I grew. It was internal.
What made you accept a short role in Mersal?
It was a substantial role and that's what made me accept it because I felt, a film like Mersal, a commercial one at that had a well written heroine character like that. It was nice of Atlee to have conceived a role like this. He had written it with so much of love for that character and I could see it. I thought there was such a good space for that character in the film. I wanted to encourage that. That's why I did Mersal.
Doing Savitri in NTR biopic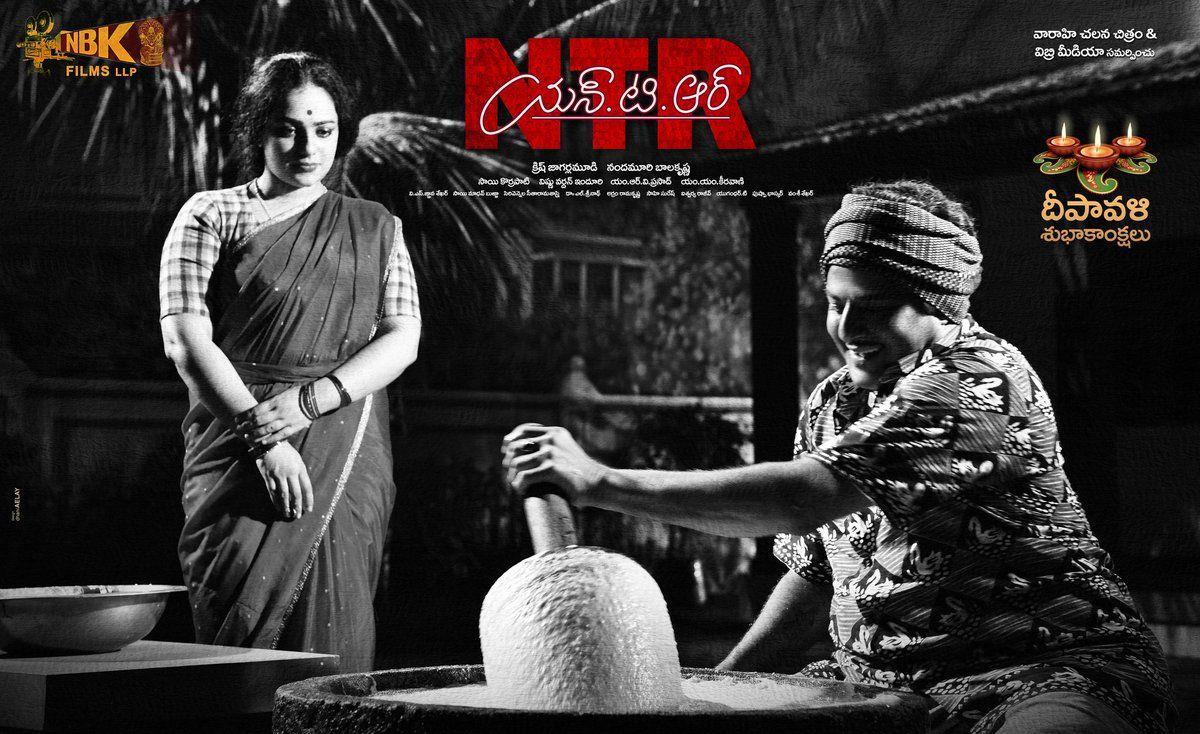 My closest friend Gnanasekar is the cinematographer in the film. He called me and said that there is this role and the crew wants me to play it. He said. "You should play, it's a nice character". I also connect with Savitri, the kind of person and actress that she was. I was always compared with her from the beginning of my career. I kind of have that connect with her.
What is happening with your singing? If I am right you last sang in Telugu version of 24.
People who don't like to go out of the box prefer only established playback singers to sing. People, who want to go a little unconventional, want me to sing. I don't sing too often. I sing quite sporadically. But I have sung quite a few songs after 24 as well. I love to sing. I am actually looking forward to doing something in my singing on my own, which is outside the films.
How do you view woman's character portrayal in cinema in current times?
There is portrayal of all kinds of women in cinema. It depends on what film you are doing. If you are going for a very commercial kind of a film, then there are different things that drive the film. There are different reasons they make the film for. Accordingly, including the men's character, it may not have depth; it's just not the women's character. It is catering to certain kind of space. That's how those films are. There are other films where there are well written characters. You can't say portrayal of women, as a universal thing. It depends on what kind of films you choose. And accordingly you can portray yourself however you want.
How safe or unsafe are women in cinema?
I don't think it is unsafe for women in cinema. I think women are even more protected in cinema as it is a safe environment. Artists are always picked up and dropped and are taken care of very well. I think women in the streets and outside are far more vulnerable and far more atrocities happen to them, but they are not publicized. Cinema is something everybody is interested and everybody wants to know what is happening there. But in reality there are lots of incidents that happen outside. I feel it is a complete misconception that cinema is unsafe for women.
All the best Nithya Menen!