Nivin Pauly is a household name in Tamil Nadu after the blockbuster success of Premam, a couple of years back. He has a massive pull among the Tamil youth and this fact gives hope to the team of Richie as the film releases this Friday. Nivin is someone who quit his IT job in Infosys after passing 2 years just for the sake of it and spent quality 'me time' for about one and a half years before stepping into cinema. "Life is worth taking that risk. I didn't want to just follow what others were saying and doing", begins Nivin.
| How did Richie materialize?
"I had always wanted to do a straight Tamil film. Director Gautham Ramachandran had initially pitched a different story to me. He then sent me the Kannada original Ulidavaru Kandante's DVD and we were convinced. I liked the title character a lot and Gautham then rewrote the script quite a few times. He's a sensible director, who is technically strong and good with dialogues. I'm sure people won't call it a 'mokka film'; it will have quality. In general, I love to do negative roles. Though the promos may hint otherwise, Richie isn't a villain as such. You have to see the film and decide for yourself (laughs)."
| Everyone wants to know how you pulled off the Tamil dubbing?
"To find the proper modulation, body language and diction was really challenging. I had to get it right; else the audience will feel awkward. I've spoken normal Tamil without any specific slang. I don't know how it has turned out (laughs)."
| How has the Tamil industry welcomed you?
"I always used to watch Tamil films in my hometown. It's a big industry and everyone will love to work here. Kollywood is very welcoming and there are no restrictions on outsiders. People breathe cinema! I feel positive vibes in Chennai, every single time I come here. Chennai used to be the post-production hub; people used to camp here, get their job done and return home with the final copy ready.In my early days, I used to come here to meet Alphonse for discussions on short films; my first album was also shot here. Chennai is something else; I have great memories of this city."
| Premam was celebrated like a festival in Chennai?
"That level of success was definitely unexpected. We knew that we had made a feel-good film with nice songs. The success completely took us by surprise. Since love is a universal emotion, guess people connected to at least one or two of our love stories and the characters. Premam ran for more than 200 days in Chennai. A success like that just happens and can't be planned! I saw the film on its 225th day at 'Escape'. It was a Housefull show and the atmosphere was just like the first day.My happiness was indescribable."
| What did Thalapathy Vijay have to say about Premam?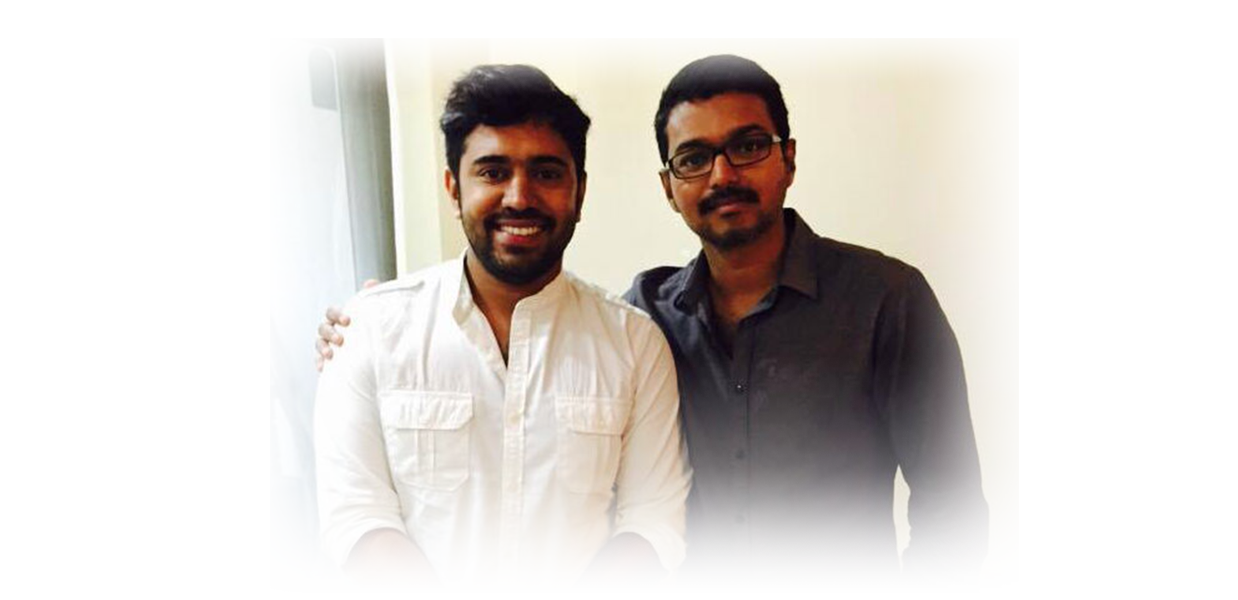 "I didn't expect a man of his stature to call me. He liked the film and my character a lot. He needn't have called me but he took that time and effort to get in touch with me. He invited me over to his office and we spent close to 30 mins chatting up. He was really eager to know all about my career plans."
| There is this Nivin - Dulquer fan rivalry on social media. Your comments?
"I'm good friends with DQ, we call each other and talk now and then. Our wives are close too and we keep sharing pictures of our new-born babies. Fan rivalry is natural in every industry and it just happens."
| Among your upcoming films, Kayamkulam Kochunni seems to belong to a different league ?
"Kayamkulam Kochunni has been a difficult experience to shoot - learning kalari, horse riding and stuff. The film has a lot of major fight sequences. Kayamkulam Kochunni is seen as the first Robin Hood of Kerala; he is an epic character. The film is director Rosshan Andrrews' vision. We have fictionalized the tale and also presented true elements."
Keep it going, Nivin. Make your Tamil outings regular!